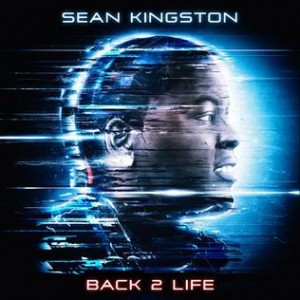 Sean Kingston burst onto the music scene in the mid-2000s with the inescapable pop smash "Beautiful Girls." The song went on to be one of the biggest hits of 2007, which in turned made Kingston a household name, but a sudden jet ski accident in 2011 nearly ended his career (and life). Now he's finally ready to return to the pop world, and earlier today release a new music video for his single "Seasonal Love."
Featuring outdoor performance footage, imagery from a strip club, and a model that may set your monitor ablaze, the later visuals from Kingston reintroduce the vocalist as grown man with money to spare. Viewers watch as Sean attempts to woo the girl of his dreams, only to later learn he love is far more conditional than he original thought. Drama ensues, and without spoiling the twist someone soon learns that no amount of money can cover the pain of unrequited love.
People change in time, and since the days "Beautiful Girls" Sean Kingston has evolved into more of an R&B artist than top 40 pop. The results of this change is the sensual and often sexually charged "Seasonal Love," which features a sizzling verse from Maybach Music Group member Wale. It's not the kind of song you expect to see topping the radio charts, but it's sure to gain enough traction to help Kingston step back into the urban music arena. Comment below and let us know your thoughts on his new material. (more…)

Miami has always been a hot spot for rising Latin talent. Most recently, the city has produced top acts such as LMFAO, Pitbull and Sean Kingston. It's also the hometown of more than a few El Headliner winners, including Grupo Legacy, the Grand Prize Winner of February's El Headliner Competition.
The duo grabbed the coveted promo-prize with their track Grupo Legacy Vuelo en el viento. We'll have the exclusive scoop on their features from Tr3s in the coming weeks. For now, make sure to check out January winner Mateo's features, fresh from Tr3s.
Lo Que Te Pica

"I get high with a little help from my friends," Ringo Starr sang on the Beatles' 1967 classic. These days, so do many of music's top stars. Two's company, and so is three and sometimes four. The more the merrier, the higher and higher they get.
On the charts, that is.
In the Top 40 of Billboard's Hot 100 for the week ending December 10, seventeen songs were collaborations between separate recording entities. Four of them featured Drake, and three apiece featured Rihanna and Nicki Minaj, who both appeared on tracks with Drake and with each other. But will.i.am featuring Jennifer Lopez and Mick Jagger"and debuting at No. 36 with "T.H.E. (The Hardest Ever)," which the threesome performed on the November 20 American Music Awards"was probably the one that nobody saw coming.
Old-school Rolling Stones fans must be cringing at the idea of Jagger going anywhere near Lopez and will.i.am so soon after Maroon 5 featuring Christina Aguilera went to No. 1 by invoking his hallowed name on "Moves Like Jagger." But for a sixty-something legend like him, hit records"even if in name only, a la Duck Sauce's GRAMMY-nominated "Barbra Streisand"are a near-impossible dream unless they're in tandem with other, often younger, stars.