The Good
2011 Rock and Roll Hall of Fame nominees announced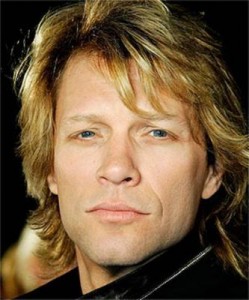 Champagne's a flowin' at the homes of Bon Jovi, Neil Diamond, Alice Cooper, Tom Waits, LL Cool J and Dr. John, who among others, were all nominated into the 2011 Rock and Roll Hall of Fame this week. The induction ceremony will take place on March 14th in Cleveland, Ohio. We would like an Alice Cooper/Neil Diamond duet please ¦ to whoever is taking requests.
Joe Jonas is ridin' solo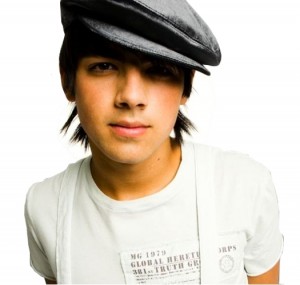 Following in his little bro's footsteps, or maybe heeding the advice of Jason Derülo, Joe Jonas announced plans to record a solo all by himself. Something with a sexier, Justin Timberlake vibe, says the Middle One. Sexier than Camp Rock? Can it be done? We'll all find out in 2011¦
The Bad
Mariah Carey falls in Singapore
If you're gonna fall, fall with class. Like Mariah Carey, who took a tumble in Singapore but smiled the whole way down. Then things got a little more diva-ish when Carey yelled for her assistant to come help her take her shoes off while the band kept playing Make It Happen. Check it out below.
Katy Perry avenges her Sesame Street snub
On SNL this past weekend, Katy Perry avenged her Sesame Street-banned bust by donning a low-cut Elmo t-shirt and bouncing around on a sofa. Those muppets must be seeing red!
The Ugly
MC Hammer starts beef with Jay Z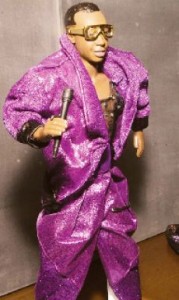 This would be funny if it weren't so sad. Back story: On Kanye West's song So Appalled, Jay-Z delivers a line about blowing through $30,000 like Hammer. Well, Mr. MC Hammer was none too pleased about that, and responded on Twitter by linking to a video of himself beating up a punching bag. You want my attention [Jigga] you got it. Punch, punch, punch. It's all kind of embarrassing and feeble, but we'll play along. Please Hammer, don't hurt him!
Miscellany


The Good
OK Go get dogged in new video
If you've ever watched an OK Go video, you know choreography is key. Exhibits A, B, and C right here. This latest installment is no different, but adds man's best friend to the mix with heart-warming results. If one of these furry little rapscallions doesn't get a gig on Dancing With The Stars then there is no justice in this world. Oh, and 10 points if you can spot the goat.
And then, these guys jumped on the bandwagon …
Ever heard of a band called OK Go? Quirky, ambitious videos? Winsome electro-pop? Subject of blurb Number 1 in this column? Here's video that lampoons their whimsical, electro-pop methodology … using a giant pie!
The Bad
Aretha Franklin's son beaten at Detroit gas station
Eddie Franklin, 52, son of soul singer Aretha Franklin, ended up in the hospital on Monday night after three men jumped him and beat him severely in a Detroit gas station parking lot. Franklin underwent emergency oral surgery and was released on Wednesday. Charges have not yet been filed.
The-Dream and L.A. Reid fired from Def Jam
Word on the street is that producer L.A. Reid (responsible for cultivating the careers of Mariah Carey, Pink, Usher, Ciara and countless other stars) and R&B singer/producer The-Dream were just fired from Def Jam Records due to disappointing sales figures and exuberant spending. If true, this would be The-Dream's second break-up of 2010. If he gets strapped for cash, maybe he can sell the pointless hyphen in his name.
The Ugly
50 Cent threatens his dog with a knife
In an attempt to be funny, 50 cent posted pics to his Twitter page of him threatening his yorkie, Oprah Winfrey, with a knife. Totally lame, and kind of disturbing. Seriously, someone call animal rescue on this tool. In happier news, here's a video of kittens massaging each other.
Miscellany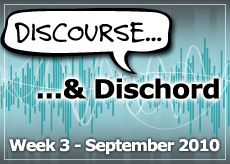 The Good
Eminem and Jay-Z rock Yankee Stadium
Part one of Jay-Z and Eminem's Home and Home Tour, which took place last week in Eminem's hometown of Detroit, was a success (to put it mildly). And Part two, which took place this past Tuesday at Yankee Stadium in Jay-Z's home turf, looks like it was just as epic, if not more so. Featuring repeat guest performances by Drake, Kanye West and Dr. Dre, the concert also featured surprise guests Swizz Beatz, Nicki Minaj and Coldplay's Chris Martin, who joined buddy Jay-Z for a medley that included snippets of Clocks and Viva La Vida. Check out the clip below"goosebumps on the house.
Ted Leo + Paul F. Tompkins = Bottled in Cork video
Lampooning the archetypal rise and fall of a rock star, this new video from Ted Leo is a real hoot, thanks to a comically rich performance by Paul F. Tompkins, who plays the part of Leo's would-be manager, Reginald Van Voorst. Enjoy the LOLs.
The Bad
Hootie and the Blowfish to get SC monument
It seems mean-spirited to throw this in the Bad section, but we didn't have room for it anywhere else. Honest. And even if we were griping about the expense of funding such a monstrosity (your words, not ours), it wouldn't change the fact that Hootie and the Blowfish are getting a big monument in Columbus, South Carolina. The band formed there on the campus of USC nearly 25 years ago, and went on to sell 16 million copies of their record, Cracked Rear View. The monument will be unveiled on October 21. Put that spray can down.
Weezer autotunes the news
If you have a sour Hootie aftertaste in your mouth, cleanse your palate with this video wherein Weezer autotunes current events. Catchy and informational!
The Ugly
George Michael sentenced to prison
George Michael was sentenced to eight weeks in jail and a five-year suspension of his driver's license after he drove his Range Rover into a Snappy Snaps photo store (real name) on July 4th. Somebody won't be singing Freedom anytime soon.
Miscellany