Soundtrax: Old Fashioned Punk-Rock by OurStage on Grooveshark
There's nothing like a little old fashioned punk-rock to really get the blood flowing, am I right? It inspires raw emotion, feelings of pure chaos and undeniable passion. It harkens to the days when CBGB's was an iconic rock club and not a high-end retailer. When the Chelsea Hotel housed artists of all kinds from Bob Dylan to Charles Bukowski, Iggy Pop, Patti Smith, and of course Sid Vicious.
I'll tell you one thing. The Buzzcocks got it right when they sang "And although this may sound strange, my future and my past are presently disarranged" (a song coincidentally is on this playlist). Because right now, we're taking you back to the '70s, with a little dose of the '80s, and present day for good measure. Rock on.
More like this:
Aspiring indie musicians, take note. If there was ever a sign that the Internet was integral to pushing your band, to promoting yourself and your music online, look no further then WU LYF to see a shining example of how it can be done. You see, WU LYF isn't just a band, they're a "brand". And they've marketed their brand very, very well. How did they do it? "And how good can they really be," you might ask, "since I have never heard of them?" It's that unknown quantity, that mystery, that is integral to their success so far.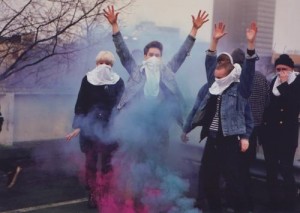 WU LYF, or World Unite! Lucifer Youth Foundation, are a British indie/experimental rock group who describe themselves as a "heavy pop" band with a quasi-radical/anarchistic aesthetic. That's about as much as we can gather from our detective work. But, it's that mystery, that mistique that is what brings the band their most attention. They've been around since at least 2010, letting songs trickle out every couple of months. With a historical aversion to shows and the rock press, the band notably "didn't really do" live performances up until this year as they tour around the UK in support of their debut record Go Tell Fire To The Mountain which came out in mid-June to pretty positive reviews.
So what's so special about a bunch of young hipsters that know their way around photoshop, have destructive youthful idealism and an anti-social attitude? All of that, actually, and they're marketed well. Their manager, previously known only as "war god" was eventually revealed to be Warren Bramley, founder and manager of ad agency four23. The agency is known for unique, artistically-inclined campaigns for high profile clients like Oakley, Reebok and Virgin, as well as projects involving "[creating] visual identites". Creepy. But they must be good at their job. Despite only maintaining a web presence and offering only one piece of merch"a £50 copy of their demo recordings"the group had already racked up write ups in major publications like The Guardian and NME. In fact, the most notable thing about the group, up until their record came out, was the fact that they get so much press coverage. It's all very ironic, reflexive and meta and people have gobbled it up.
Band marketing has had a long, rich history in rock and roll. Though the purist rock fan will always cry foul over the manufactured and the ingenuine, image has always been a major factor in one's appeal, "real" or not. In fact, the way many famous acts in rock and roll have gotten their starts as less than organic creations. Rock group Supertramp was originally assembled by the acquaintance/patron of a Dutch millionaire benefactor and The Monkees were assembled for the TV program of the same name in the 1960s. But a better example of a group with such a meticulously constructed image comes from the punk era late '70s.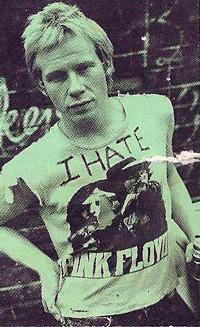 The Sex Pistols are regarded today as one of the most important punk bands in the history of rock music. However, the band didn't truly get their start as a group until they came under the wing of local business owner Malcolm McLaren. The proprietor of local clothing shop SEX, McLaren had some experience in the punk scene already, having previously met the New York Dolls. So the group, soon after meeting McLaren, added another member to their ranks: Johnny Lydon. The man who would soon front the band and be rechristened Johnny Rotten was picked not because of his musical ability. Lydon first came to the attention of McLaren when he was spotted walking in Manchester sporting green hair and wearing a Pink Floyd shirt"a shirt which had the words "I Hate" added to the top and featured a face on the from which had the eyes crossed out. Another future member added to the band, John Simon Richie aka Sid Vicious, was also recruited due to his look and punk presence. McLaren himself later stated that had he met Vicious before Johnny Rotten, it would be Vicious fronting the band.
So let's look at the similarities. The Sex Pistols were a London, UK-based rock group, which began as an underground sensation with a heavy following in the art/avant-garde community, and were groomed by a close business associate into becoming a group that everyone talked about and proved to be one of the most enduring acts of their era thanks in large part to their image and approach to being a band. WU LYF is a Manchester-based rock group made up of an enigmatic set of members which started out as an underground (as underground as a blog following can be these days) with a heavy following in the art/avant-grade community, which have been groomed by a close business associate, and have thus far generated a lot of buzz. Am I saying that WU LYF is the next Sex Pistols? Absolutely not. But they have as good a shot as any other act out these days.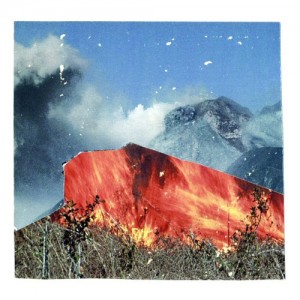 Many groups espouse this kind of self-promotion these days; keep your online fan base satisfied but guessing with your output, maintain an intentionally mysterious and unknowable image and let the press promote you themselves with think pieces on what your group "really means" in terms of the big picture. Now, does this hype correspond to record sales? Well, not exactly. The band's debut cracked the Top 100 in their first week's sales – in the UK, mind you – and that's been about it. They're just starting out in their careers.
In terms of making a name for yourself, the old approach of tirelessly working and putting yourself out across as many types of social media still reaps the biggest rewards. But at least to generate buzz among a certain audience, WU LYF is doing a pretty good job of it.
With Shia LeBouf, explosions, robots and more explosions, Transformers: Dark of the Moon is guaranteed to be a huge summer blockbuster. But even though we're pumped for the latest installment in the Transformers franchise"and believe us, we are"we're almost more intrigued by the soundtrack, which features the first single from Paramore since Josh and Zac Farro left the group in December.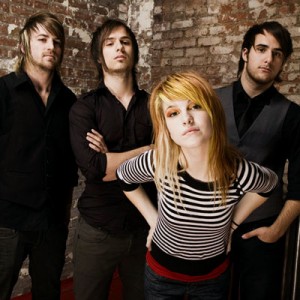 For those who have forgotten (or never cared in the first place), the Farro brothers quit Paramore amid a swirl of controversy at the end of 2010, calling the band a sham, and frontwoman Hayley Williams a manufactured product of a major label. (You can read their full statement on Josh's blog.) It might seem tough to recover from the kind of bad publicity the Farros saddled the band with, but their new single "Monster" sounds just as raw and Paramore-esque as any of their material when the brothers were still members, and Williams just told BBC Radio 1 that they plan to release a new album in early 2012.
Of course, Paramore are far from the first band to make a triumphant return after a rocky lineup change. Remember a little album called Back in Black? AC/DC made what is to this day the second highest-selling album of all time, and they did it after the untimely death of frontman Bon Scott. Can you even imagine a world without Hells Bells or You Shook Me All Night Long? Scott may have appeared on six AC/DC releases before Back in Black, but his replacement Brian Johnson helped create what is arguably the most iconic record from the Australian rockers.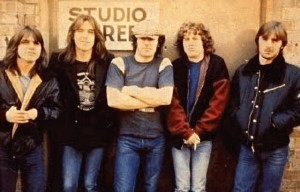 And they're not the only classic band that's had to survive personnel messes" Guns and Roses have had an almost constantly rotating lineup since 1985, and Southern rockers Lynyrd Skynyrd have had more than 20 different lineups since 1964. Courtney Love is no stranger to change; since 1989 she's remained the only consistent staple of Hole while drummers and bassists have come and gone. Even longtime lead guitarist Eric Erlandson, who was with the group for their first 10 years, declined to be a part of their 2009 reunion and actually tried to keep Love from using the Hole name.
Sometimes bands can do more than just survive a lineup change, using a bit of new blood to actually improve. Take Sid Vicious"the infamous bassist's name is synonymous with the Sex Pistols despite the fact that he wasn't even one of the original members of the band. Of course, there are times when a change in the lineup can bring… well, let's just say "mixed results." Frontman Michael Hutchence of the Australian rock group INXS died in 1997, and in 2005 his band embarked on a search for a new lead singer on the TV show Rock Star: INXS. But despite the program's popularity both of the albums recorded with new singer J.D. Fortune earned reviews that were mediocre at best, and many INXS fans thought the show dishonored Hutchence's memory. (Two Australian radio hosts called the program "broadband urination on Michael Hutchence's grave." Ouch.)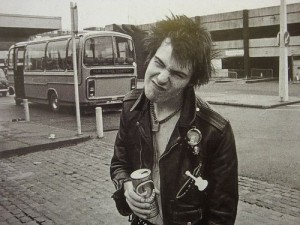 And then there are the occasions when a member's loss is just too great for the group to overcome. Led Zepellin decided to disband in 1980 following the death of legendary drummer John Bonham, despite a surge of  rumors that the rockers were replacing him. In a statement, the group said, "We wish it to be known that the loss of our dear friend, and the deep sense of undivided harmony felt by ourselves and our manager, have led us to decide that we could not continue as we were." Nirvana made the same decision after Kurt Cobain's death in 1994. While former Nirvana drummer Dave Grohl has proven to be an outstanding vocalist for the Foo Fighters, replacing a singer who has been hailed as the voice of a generation would have been a tall order.
But it seems like more and more often, bands will lose a member or two and decide to forge ahead. Florida-based punks Against Me! are selling out shows along their current summer tour, even though their lineup looks nothing like the one that started putting out cassette demos in '97. Several longtime members of Taking Back Sunday have parted ways with the band over the years, yet their self-titled album"out June 28"is one of the most highly anticipated rock releases of the year. In fact, bands like U2, Radiohead or Green Day that have had a consistent lineup through their career are the exception rather than the rule these days. But judging from the work some of these bands have done after weathering massive lineup changes, maybe that's not such a bad thing.