Earlier this morning, Eminem called DJ Peter Rosenberg at Hot 97 NY to officially announce that his supergroup Slaughterhouse, whose Shady Records debut is due out June 12th, would be performing at Summer Jam on June 3rd at MetLife Stadium. Em also revealed he's been working on a new solo album, his first since 2010's Recovery. "I'm kinda getting into my next record a little bit," the MC spilled.
Slaughterhouse, made up of Royce da 5'9″, Joe Budden, Joell Ortiz and Crooked I, have been hard at work in the studio for months, and with Eminem listed as executive producer, we're excited to hear the sophomore effort from the group that Shady claims "hip hop needs."
Check out the first Slaughterhouse single below, off their new album Welcome To: Our House.

Artist: Yelawolf
Album: Radioactive
Genre: Hip Hop
Label: Shady
2011 has been a huge year for hip hop. From genre-defining releases like Tha Carter 4 and Watch The Throne, to the overwhelming success of mixtape artists MODSUN and Freddie Gibbs, there is little to no doubt that this was one of the biggest years for the hip hop community in recent memory. Now, arriving just in time to close out the year by helping us get through the holiday season, Shady Records' Yelawolf has dropped his debut record and made it clear that there is still a lot of great new music to experience before we say goodbye to 2011.
Even though November has found itself packed with hip hop releases, practically no two have been alike. Pusha T talked drug rap like no one's business, Childish Gambino referenced pop culture the way most reference bitches, and Drake showed us that wearing your heart on your sleeve no longer has to be a sign of weakness in this tough man's arena. With Radioactive, Yelawolf showcases the wide range of possibilities within the genre. From the the songs made to set the night off right (Let's Roll and Hard White), to the introspective (Everything I Love The Most), autobiographical (Get Away), and even romantic (The Hardest Love Song In The World), Radioactive keeps you on your toes while continuing to deliver again and again. (more…)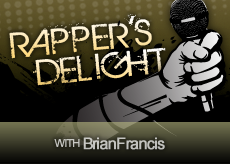 Mixtapes have been around since the dawn of hip hop itself. They weren't called mixtapes in the '70s, of course, they were "party tapes""and they were popular before rap records even existed. The definition of "mixtape" has evolved and adapted with the industry, but their importance and impact on hip hop hasn't faltered in over three decades. In the '80s, for example, DJs used mixtapes to show off by cutting up and blending songs, as well as feature new music from different artists (now they tend to feature original music by one artist/group without any outside mixing). What is it that makes a mixtape good, though, and what is the point of releasing one instead of an EP or album? These are tough questions, not to mention subjective ones, but we can use history to help guide us.
50 Cent is known for a few things: G-Unit Records, getting shot nine times, but more importantly the astonishing success of his album Get Rich or Die Tryin'. It was his official studio debut, and it sold twelve million copies by the end of the year it was released in. Now, it was 50's mixtapes that caught the attention of Shady Records and Aftermath Entertainment"Eminem and Dr. Dre that is"and it was his mixtapes that created the street buzz around one of the most hyped albums of the last decade. "There's been several artists before that have released CDs that had only one good song or two good songs, and that's what causes people not to purchase CDs immediately," says 50. "They wait until they find out if this guy gives up a quality performance all the time. By then, your sales go down. Rap changes so rapidly that they can decide what you did for that album isn't hot anymore. I felt like I had to take advantage of that opportunity and hit the streets with the music myself." And that's what mixtapes really are: music for the streets.
A slightly lesser known mixtape guru is Harlem's own Cam'ron. Despite having a solo contract with Roc-A-Fella Records, Cam'ron wanted to launch the career of his hip hop group the Diplomats at the same time. Hardly a stranger to the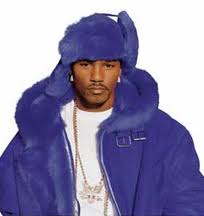 mixtape, having found notoriety himself by freestyling on some of DJ Clue's, he put together some of his own. Cam himself said "[T]here was a time where nobody wanted to sign Juelez or my man Jim or the Diplomats. We put our mixtape out, Volume One. It created a crazy buzz. Everybody loved it. After we did that, people started calling us for the deal. You ain't got to wait for the label promotion, you ain't got to wait for the marketing, you put a tape out in the streets, the streets gonna judge it itself." There it is, straight from the horse's mouth. The Diplomats, or Dipset, ended up releasing two studio albums (soon to be three) and a total of eight mixtapes. Cam'ron and Jim Jones were then able to start Diplomat Records with the momentum they picked up along the way.
Mixtapes are a phenomenon. In a genre built on reputation and credibility, they're an undiluted and censor free bridge between artists and their fans. Artists can use them to test out new material, build hype around an upcoming release, generally gain recognition in the hip hop community"and ideally all three. Sites like DatPiff.com and LiveMixtapes.com have become modern venues for street releases as well as, of course, blogs. Even if you're just a casual hip hop fan, don't be afraid to sift through unknown and obscure mixtapes online"you might find exactly what you're looking for.