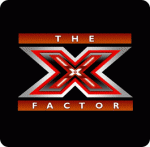 I can't imagine a better way for reality TV junkies to start their Tuesday morning other than reveling in the recently confirmed news that FOX's X Factor will be returning for a third season.
Though it is still unclear if Britney Spears or Demi Lovato will be back for the third season, FOX's alternative entertainment president Mike Darnell made a few comments, which seemed to indicate a favorable push towards the two.
"The format changes are working, the contestants are unbelievably talented, and Britney and Demi " alongside Simon and L.A. Reid " have brought an incredibly fun new chemistry to the judges' panel that our fans really love.
Also weighing in on the renewal was everyone's favorite love to hate him judge, Simon Cowell.
I couldn't be happier about The X Factor already being renewed for another season, Cowell said, I am so proud of the show and the team who have made it this season. I want to thank our incredible sponsors for their support and creativity, and FOX for going out of their way to do everything they can to make this show a success. Most importantly, I have to personally thank our amazing fans for the support and enthusiasm they have given to The X Factor. Our main commitment will always be to find great talent, and let's not forget, we are now days away from our first live shows. The gloves are off! Expect fireworks!
If you like Britney Spears check out OurStage artist Take The Day.
More like this: