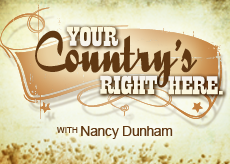 Before you ween yourself from listening to more up-and-coming country musicians"after all, there are only so many hours in a day"you owe it to yourself to check out the music of Stealing Angels.
Caroline Cutbirth, Jennifer Wayne and Tayla Lynn"who are currently on a tour ten-day tour of Iraq and Kuwait to entertain US troops"are set to release their first album Paper Heart in a few months. Early word is that the songs are musical magic. The trio, who are related to Daniel Boone, John Wayne and Loretta Lynn respectively, have been wowing audiences as they have toured in support of Lady Antebellum, Kid Rock and others.
"We were just three girls in Nashville trying to make it," said Lynn of her chance meeting with Cutbirth and Wayne. "Our agents got us together for an audition for a reality show (that never materialized) and it just went from there."
Although happenstance brought the three together, the music they crafted was anything but random. Famed producer Paul Worley was so captivated by the trio's sound that he signed them to his Skyville Records label and produced their upcoming album. That, say the trio, made their music truly come alive.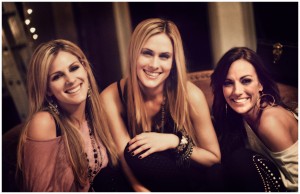 "Paul is a genius and the way he produced it is magic," said Cutbirth, who had met Wayne a few months before they made the acquaintance of Lynn. "The first couple times welistened to it, it sounded like poetry. It's that beautiful."
Yet the two singles Stealing Angels have released"the title track of the album and the song "He Better Be Dead" (check out the music video below)"are about the universal topics of romance and heartbreak to which everyone can relate. Although the three said they had plenty of fodder for songs, the real trick was to take their three solo songwriting artistry and make them one.
"Everyone talks about heart break and love in different ways," said Cutbirth. "We started writing together and that really helped us gel as a trio even though we were each solo artists. I'm more more pop country, Jen is more Patsy Cline and Tayla is more Lucinda Williams. We bring that all together when we write songs."
It's almost too easy to say the three were born to continue the tradition of country music, yet listening to them you do begin to wonder if destiny has played a role in their careers.
"I remember when I was nineteen years old standing in the wings at concert when really realized who my grandmother was," said Lynn. "The shows she puts on, the woman she is and what she's done for country music. I just knew I had to perform…And now we've gotten so many fans of [my grandmother's] and John Wayne and Daniel Boone, it sure feels right."
Find out more about Stealing Angels by going to their Web site.