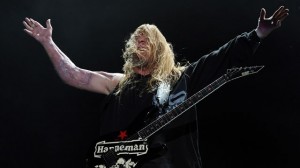 Just a week after word broke that the music world had lost Slayer's Jeff Hanneman, new information has shed some light on the circumstances surrounding his death.
According to the official report, Jeff Hanneman died from alcohol related cirrhosis of the liver. To celebrate his memory, as well as announce plans for a public tribute, Hanneman's friends and family have spoken out in a new press release. You can read the full statement(s) below:
While the details are being worked out now, Slayer wants its fans to know that there will be a celebration of Jeff Hanneman˜s life sometime later this month, along with Jeff˜s family and friends, the public will be invited to attend. More information will be posted here soon.

Kerry King and Tom Araya are trying to deal with the loss of their brother by remembering some the good times they shared.

KERRY: I had so many great times with Jeff¦ in the early days when we were out on the road, he and I were the night owls, we would stay up all night on the bus, just hanging out, talking, watching movies¦ World War II movies, horror movies, we watched Full Metal Jacket so many times, we could practically recite all of the dialogue. (more…)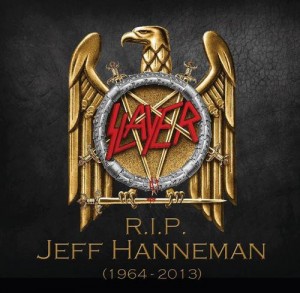 Sad new this morning, as the music world has been rocked by yet another tragic loss. Jeff Hanneman, guitarist for popular metal group Slayer, has passed away.
Slayer broke the news to fans themselves via a short-yet-personal message on Facebook. The update reads:
Slayer is devastated to inform that their bandmate and brother, Jeff Hanneman, passed away at about 11AM this morning near his Southern California home. Hanneman was in an area hospital when he suffered liver failure. He is survived by his wife Kathy, his sister Kathy and his brothers Michael and Larry, and will be sorely missed.
Our Brother Jeff Hanneman, May He Rest In Peace (1964 – 2013).
RIP, Jeff. You will be missed. Click below to enjoy one of Hanneman's classics one last time. (more…)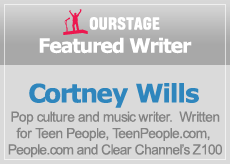 This year was a curious one in GRAMMY world, with some heavy hitters being shut out
and some less popular acts finally getting a chance to shine. The 'Record of the Year' category is dominated by urban pop, with just one band"CMT Artist of the Year Lady Antebellum (nominated in six categories)"bringing up the rear with their country album Need You Now. Eminem leads the pack with ten nominations for his smash success Recovery, landing on the list for 'Best Rap Album,' and Love The Way You Lie, featuring Rihanna, scoring nominations for 'Record of The Year,' 'Song of The Year,' 'Best Rap Song' and 'Best Rap Collaboration.'
Other hip hop standouts include Cee-Lo's three nominations for [Forget] You for 'Record of The Year' and ˜Song of The Year' and ˜Best Urban Performance'.  Jay-Z made the list for ˜Best Rap Album' with Blueprint 3 and again with newlyweds Alicia Keys (with Empire State of Mind up for ˜Best Rap Song' and Best Rap Collaboration) and Swizz Beatz (with Onto The Next One contending for ˜Best Rap by Duo' and ˜Best Rap Song'). Keys' album, Elements of Freedom was shockingly snubbed from all categories, despite its heavy radio play.  Swizz Beats is also nominated for Fancy, his collaboration with Drake, whose debut album,  Thank Me Later earned him a nomination for ˜Best Rap Album,' while his single Overscored him a bid for ˜Best Solo Rap Performance.'
On the pop front, Katy Perry is the front-runner with four nominations for her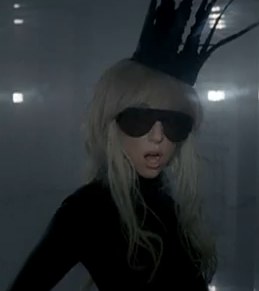 album, Teenage Dream.  Ke$ha's debut,  Animal, failed to garner any attention for the saucy newcomer and Lady Gaga's Bad Romance popped up on the shortlist for ˜Best Female Pop Vocal' but was slighted in the categories of  ˜Song and Record of The Year.'  "Dance In The Dark" earned Gaga a 'Best Dance Recording' nom and Telephone, her duet with Beyoncé, earned her a nomination for ˜Best Pop Collaboration.'
B.o.B fared well with his debut album, The Adventures of Bobby Ray, earning him five nominations including ˜Record of The Year' and ˜Best Rap Album' while his single, Nothin On You featuring Bruno Mars is making a run for ˜Best Rap Song',  ˜Best Rap Collaboration' and ˜ Record of The Year'. B.o.B's duet with Paramore front-woman, Hayley Williams is also up for ˜Best Pop Collaboration.' Meanwhile, Mars came in with seven nominations for his work with B.o.B., his single, Just The Way You Are and his work as producer with The Smeezingtons who are up for the ˜Producer of The Year' title.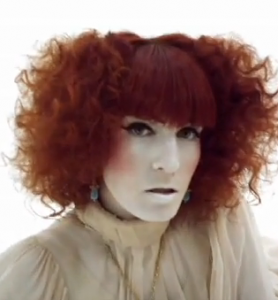 ˜The 'Best New Artist' category seems the most diverse with contender Justin Beiber going head to head with Florence and the Machine, Drake, Mumford & Sons, and Esperanza Spalding (who was curiously excluded for any noms in the Jazz category) for the honor. Usher's, Raymond V Raymond will go against Chris Brown's, Grafitti for ˜Best Contemporary R&B Album.'
This is the year of new beginnings. In addition to  Chris Brown's nomination, fellow tabloid darlings Lee Ann Rimes and Fantasia, whose troubling private lives made very public headlines, end their year on a happier note with nods for the former in 'Best Female Country Vocal Performance' and the latter in 'Best Female R&B Vocal Performance' and 'Best R&B Song' for "Bittersweet."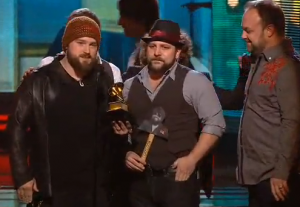 There's a good chance we'll see last year's 'Best New Artist' winner Zac Brown Band on stage again this year, this time sans stick puppet"2009 addition Clay Cook was unable to accept the award with the band for their win last year because he did not have a credit on their first album. They're nominated for 'Best Country Performance,' 'Best Country Song' and 'Best Country Album.' Other country favorites Keith Urban, Toby Keith, Carrie Underwood, Gretchen Wilson, Miranda Lambert, Jewel also received nominations.
No huge surprises found among artists in the rock categories, with multiple nominations for veterans Jeff Beck ('Best Rock Album,' 'Best Rock Performance' with Joss Stone and 'Best Rock Instrumental') and Neil Young ('Best Rock Song,' 'Best Rock Album' and Best Solo Rock Performance') while Paul McCartney, Robert Plant, Eric Clapton, John Mayer earning one nom each.  Hard rock and metal showcased no new artist nominations either: Ozzy Osborne, Alice In Chains, Stone Temple Pilots, Soundgarden, Iron Maiden, Korn, Megadeth, Lamb of God and Slayer.
For the complete list of nominees across all 100 categories, visit Grammy.com
By Cortney Wills with additional reporting by Paula Gould
Cortney Wills is a pop culture journalist born and raised in Los Angeles, California. She has lived in LA, Chicago and NYC and enjoys all things entertainment.