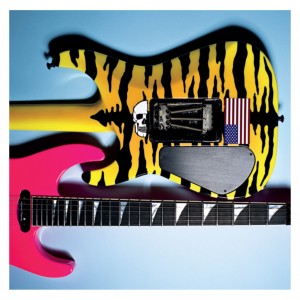 Indie outfit Sleigh Bells are streaming their new album, Bitter Rivals, one week ahead of its release date.
The third album of their career, Bitter Rival reintroduces Sleigh Bells back to the pop landscape with a sonic fury that has no current equal in the world of music. The album contains ten brand new tracks and was produced by guitarist Derek Miller with mixing by Andrew Dawson (Kanye West, Jay Z, Tyler, The Creator). You can stream the entire album, starting today, on Consequence Of Sound.
Though they have only been part of the indie world for a few years, Sleigh Bells have already become one of the most discussed bands in alternative music. Their sound straddles the line between rock, pop, and hip-hop with a fervor, and from what we've heard so far, Bitter Rivals might just be their finest effort to date.
Bitter Rivals arrives in stores October 8. After you listen to the stream, comment below and let us know your thoughts on Sleigh Bells' latest.