The Good
Timbaland announces Timbo Thursdays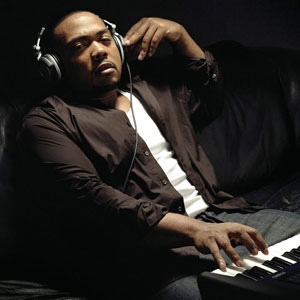 First Kanye West announced he would release a free download every Friday, dubbing them G.O.O.D. Fridays. Then Swizz Beats jumped on board with Monster Mondays, wherein HE would ALSO release a free track. Now Timbaland is getting in on the free-for-all with Timbo Thursdays. Follow him on Twitter to see if he puts his music where his mouth is.
New album, free track from The Decemberists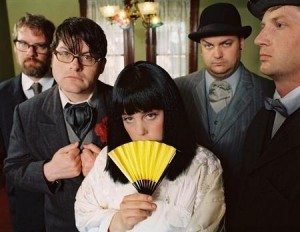 The Decemberists have announced the release date and title of their new album. We don't want to spoil the surprise, so head over to their Web site for all the details, and a free MP3 of Down By The Water. Off you go now.
The Bad
Kanye West considered the worst thing about Dubya's presidency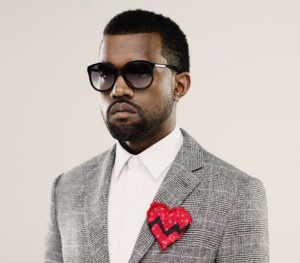 Of all the many less-than-stellar moments of George W. Bush's tenure in the Oval Office, it was Kanye West calling him racist in the aftermath of Hurricane Katrina that really stuck in his craw. In his new book, Bush recalls telling his wife it was the worst moment of his presidency. Let's be clear, that would be worse than 9-11, the wars in Iraq and Afghanistan and the actual devastation of Katrina. Words. From a rapper. Were the worst. To quote West himself, no one man should have all that power.
John Mayer links malaria to Justin Bieber in PSA
Funny, and a little inappropriate"in other words, your typical John Mayer public speaking engagement. In this PSA for Malaria No More, Mayer urges donors to help African children reach Justin Bieber's age. With your help, by buying a malaria net for just $1, we can help, by the end of the year, to get these kids to Bieber. Next year we'll go Jonas Brothers; after that Twilight kids, but baby steps, baby steps. Let's get them to Bieber. See the PSA in its entirety below.
The Ugly
King Hammer releases terrible video
Oh boy. OK, so here's the back story again for those who missed it. In Jay-Z's track So Appalled, he took a swipe at MC Hammer with the lyric, Unlike Hammer $30 million can't hurt me. Hammer wasn't having that, and went straight to work crafting a bush league rebuttal called Better Run Run. The cringe-worthy video is below. Watch a dude who is supposed to be Jay-Z get chased through the woods by a devil, and then get baptized by Hammer. Which part is scarier? You tell us.
Demi Lovato throws down in airport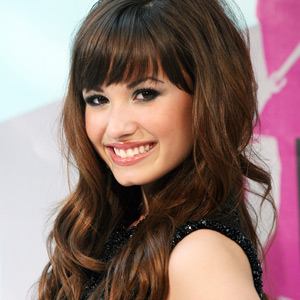 When Disney stars go bad, they go real bad. Teen sweetheart Demi Lovato dropped off the Jonas Brothers tour after a physical altercation with a backup dancer in an airport in Peru this week. Lovato, who is reported to have battled bulimia, promptly checked herself into a treatment facility.
Miscellany