You'd be hard pressed to find someone to call metal funky. But, if there was ever a band to excel at bringing the groove"among other things"to the age-old genre, it would be Primus. Then again, the storied group, that is most well known for creating the theme song for the popular satire cartoon series South Park, has been categorized in a plethora of different genres ranging anywhere from progressive rock to grunge to thrash to post-punk to psychedelica. Despite a brief hiatus in 2001, Primus has returned with a renewed energy and, after going through a number of lineup changes throughout its history, has settled into its current trio. Guitarist Larry "Ler" LaLonde was kind enough to spend some time with OurStage to give us an insider view of the creation of Primus' latest album Green Naugahyde, the band's upcoming tour and his experience working with the band's returning drummer Jay Lane.
OS: There are a lot of different ways that the band has been described over the years. If you had to describe your own music with a term or a phrase, what would you use?
LL: Yeah, you're right, because over the years it's been called everything. Ahh, it's just, you know, it's Freedom Rock. Do you know Freedom Rock? [laughs]
OS: You were on a brief hiatus before you recorded this album. What was it like to come back together and record this?
LL: Well, it was actually pretty great for me, because I was pretty anxious to do some more Primus. When it all came together, and then Jay ended up being in the band and we got in a room and started playing, it was great, because all of a sudden we started writing songs. We had done some gigs over the last ten years but we hadn't really done any writing or recording. So, you know, over that amount of time, I had come up with a lot of song ideas. Sometimes you'll come up with an idea and you're like Aww, that's a great Primus song and so you don't use it for anything else and then it kind of sits around. So, for me, it was great to all of a sudden to throw in these things that I had been sitting around waiting to use for Primus for a long time. (more…)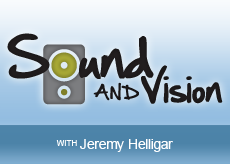 A few weeks ago, Melbourne hosted the TV WEEK Logie Awards, which is like Australia's Emmys, only with more reality TV, more cooking shows and music. Katy Perry and Maroon 5 represented American pop, and then there was rising UK star Jessie J, representing¦ well, I'm still not 100 percent sure. As she stalked the stage, decked out in glam-Goth basic black, performing her No. 1 UK hit "Price Tag," my friend peeled his eyes away from the television, turned to me and announced, "Her look is cool and alternative, but her music is so lame and poppy. They don't match at all!"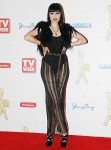 It's a discordancy that's starting to take over. Pop and rock and hip hop used to hang out on different sides of the playground, barely acknowledging each other, with the rare, revolutionary exception (think Run-D.M.C.'s 1985 smash cover of Aerosmith's "Walk this Way," featuring the vintage rock band on vocals and in the song's video). If your music was too mainstream, strictly middle-of-the-road (a condition that afflicted neither Run-D.M.C.'s nor Aerosmith's tunes at the time, which perhaps is why the hit sounded so effortless), there was no changing lanes. You could dress as wild as '80s fashion would let you, but you would always be a pop star. Chart-toppers had little chance of drumming up street cred or working with artists whose tunes dangled from the cutting edge. Why do you think Duran Duran, one of the most influential bands of the Reagan era, still hasn't been nominated for the Rock & Roll Hall of Fame and is only now, more than two decades past its prime, publicly earning the respect of well-respected men like David Lynch, who directed the band's recent American Express online concert?
Suddenly its cool to be alternative and pop. We've got Katy Perry mingling with Snoop Dogg and Kanye West on record and with bad-boy British comic Russell Brand in holy matrimony, and Ke$ha singing some of the poppiest songs on the charts and casting James van der Beek, one of Hollywood's most white-bread actors, in her video but tarting it up just enough to come across as one of the coolest girls in school. (Ever the trendsetter, in the '80s, Madonna had the good sense to tousle her image by marrying bad boy Sean Penn.) Meanwhile, Rihanna"a pop princess if ever there was one"holds court with Eminem and sings about how she's "Hard" (as Young Jeezy raps in her defense).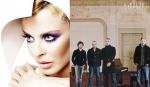 Lady Gaga dresses like a freak and breaks every sartorial rule while singing what is basically the rave music of every '90s teenage dream. Her former video costar Beyoncé alternates between straight-up pop ("Halo," "Sweet Dreams") and darker hip hop ("Diva" and current single "Run the World [Girls]"), while A Rocket to the Moon and Wilco singer Jeff Tweedy are among those who have covered "Single Ladies (Put a Ring on It)." Try This (her 2003 flop that, in my opinion, is her best album) aside, Pink's ultra-commercial music has never mirrored her rock-chick attitude. Even Coldplay, one of the biggest rock bands on the planet, second perhaps only to U2, collaborated with, of all people, Kylie Minogue on the 2008 World AID's Day charity single "Lhuna."
As with so many recent musical trends, the current shift toward the mainstream and the cutting edge making strange bedfellows began with hip hop. If a roguish rapper like Eminem could rhyme alongside pop singers (first Dido on "Stan," then Elton John at the 2001 GRAMMYs, and most recently, Pink and Rihanna on Recovery), couldn't all musicians, regardless of genre, get along? Sure they can, but the commercial results have been mixed. There've been huge hits"the Katy Perry singles "California Gurls" and "E.T." returned her rapper costars, Snoop Dogg and Kanye West, respectively, to No. 1 for the first time in eons"but when Alicia Keys met Jack White for "Another Way to Die," the theme for the last James Bond flick, 2008's Quantum of Solace, it was a one-week wonder on the Billboard Hot 100, peaking at No. 81.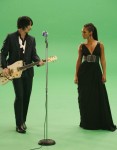 Perhaps Keys' R&B and pop fans and White's alternative ones didn't know what to do with the meeting of their musical minds, which was nonethess one of the best singles of 2008. Of course, there are artists who resist, too. Remember when Ryan Adams used to go off on fans who requested Bryan Adams' "Summer of '69" because he was fed up with being compared to the '80s and '90s pop superstar with the almost-identical name? (He once had a fan tossed out of a Nashville concert for daring to do the unthinkable!)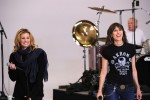 Kanye West vs. Taylor Swift at the 2009 MTV Video Music Awards probably was as much about the cutting edge (hip hop) vs. the mainstream (country-pop) as it was about the visual supremacy of Beyoncé's "Single Ladies" video. In February, I read a Billboard.com interview where empress of '80s cool Chrissie Hynde talked about her upcoming Super Bowl weekend performance on CMT Crossroads with country diva Faith Hill, and she said she was unfamiliar with Hill's music and admitted, "I don't know much about country music, period." Then there's Kings of Leon, best known in the US for the Top 5 hit "Use Somebody". Although the band would hardly be considered alternative in its recent hit-making incarnation, the guys  nonetheless refused to allow Glee to use "Somebody." (I bet South Park or Dexter or Weeds would have gotten their blessing.)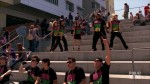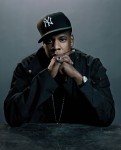 But if Jay-Z can let the Glee kids turn "Empire State of Mind" into a show tune, if Aerosmith frontman Steven Tyler can sit beside Jennifer Lopez at the American Idol judges table, if "F–k You" singer Cee Lo Green can go from collaborating with Danger Mouse (in Gnarls Barkley) to being one of Christina Aguilera's fellow judges on The Voice, then we might yet live to hear an Eminem track featuring Britney Spears.