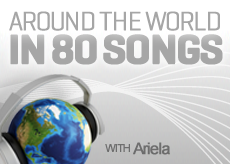 It is amazing how far you can travel just by using a guitar. This instrument is capable of producing the most fabulous sounds, and make you feel at home in a the most remote places
We could dedicate an entire blog to the many types of songs that can be played with a guitar, or even one that explains how the instrument is used in different countries. However, this time we will focus on one of the greatest guitar acts on OurStage, one that takes World music to the next level by using this instrument as the inspiration.
We are talking about Six Strings and a Piece of Wood, the name behind some of the most popular and beautiful guitar pieces on our site. Six Strings was born from the amazing talent of Radomir Vasiljevic  and Goran Kulic, two very talented composers who know how to create art with the guitar.
One can easily tell how great Six Strings truly is simply by visiting its OurStage profile. OurStage fans really dig the music and are not afraid to show it. The act has won the World and Latin Channel prizes several times and is a regulars in the Top 10 charts.
What makes Six Strings such a fan favorite is its ability to create pieces that express a million things without having to use lyrics to do so. They communicate with the listener with the sole voice of the guitar, and are able to create poetry that moves and inspires.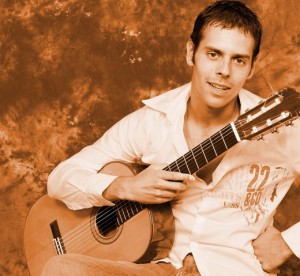 Perhaps one of the most inspiring pieces by Six String is Papazjanija, a piece with Balkan-ethno influence, played on a nylon strings guitar. Play Papazjanija and you'll immediately travel to foreign lands, or try the beautiful Gypsy Market for an exciting taste of the acoustic guitar.
Greece, Spain, Russia¦ The music by Six Strings and a Piece of Wood can take you anywhere in a matter of seconds, and than take you back where you are at. Try it and you'll understand why fans around the world love this act. Here is a playlist to accompany you on your journey. Bon Voyage!