The Good
Every English band ever plays closing ceremony of Olympics
OK not really, but a fair lot of them did. The 2012 London Olympics closed with a spectacular revue of British pop music. The Spice Girls slammed their bodies down and wound them all around. George Michael called out for freedom, and Brian May joined Jessie J to perform We Will Rock You. From elder statesmen like The Who to newbies like One Direction, the ceremony had something for everyone. Even this guy. Watch the Spice Girls perform below.
Gotye creates user-submitted mashup video
Are you sick of Somebody I Used to Know yet? After watching this, you will be. Gotye collected all the fan submitted videos for his hit song and created a Somebodies Voltron. It's pretty amazing. Enjoy.
The Bad
Chris Brown and Drake sued for bar brawl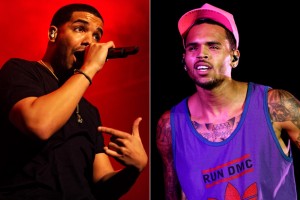 Chris Brown and Drake are going to have to reach deep into their pockets to pay for the damages to Manhattan nightclub W.i.P. after they and their entourages engaged in a bottle-throwing brawl that left two dozen people injured and the club in ruins. Entertainment Enterprises, which owns W.i.P. and its sister bar, Greenhouse, has been sued by those victims and is now seeking $16 million from Brown and Drake. Next time you want to fight, guys, grab plastic bottles.
UK lottery winner wants to reunite Guns ˜N Roses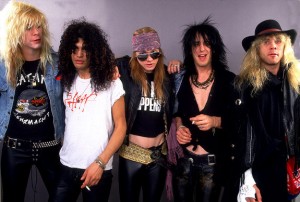 Adrian Bayford won the equivalent of $232 million playing the EuroMillions lottery on August 10. And he's already got a plan for how to use it to benefit as many people as possible. Bayford wants to reunite the original lineup of Guns ˜N Roses, and he's willing to fork over some serious quid to see it happen. Maybe a big payday can make Axl and Slash can bury the hatchet once and for all and take us back to Paradise City.
The Ugly
Killers drummer gropes Michelle Obama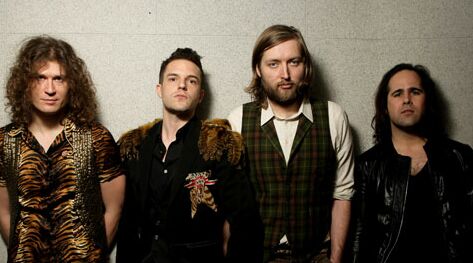 Killers drummer Ronnie Vannucci once grabbed a handful of the First Lady's derriere, he revealed this week. While the band was being introduced to the Obamas during the Fourth of July celebrations at the White House, Michelle went in for a friendly hug. But(t) due to her statuesque height and his diminutive one, Vannucci's hands found purchase on her backside in an incident we like to Killer Booty. Read about it here.
Katy Perry moons waterpark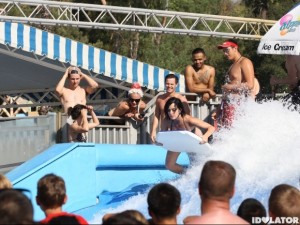 Speaking of butts, Katy Perry flashed both cheeks after slipping and sliding on a water slide at Raging Waters in California. We're only showing the "before" picture, so if you want to see the full moon, you can do so here.
Miscellany