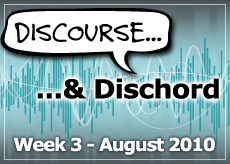 The Good
Coldplay signs huge recording contract with Universal
In fact, it's so huge the figure can't even fit on your computer monitor. Coldplay recently re-signed to Universal Music"the world's largest music publishing company. Neither has released details about the contract, but it's speculated to be one of the biggest in music history and worth millions to each of Coldplay's four band members. Looks like Apple and Moses Martin will have a big Christmas this year.
Jenny and Johnny to release album on August 31st
Sure, we're excited about this collaboration between Rilo Kiley's Jenny Lewis and her boyfriend, songwriter Jonathan Rice. The album is called I'm Having Fun Now and comes out on August 31st. (You can pre-order it on iTunes right now if you want.) But, if we're being honest, the real reason why we're writing about the new Jenny and Johnny record is so that we can share their awesome cassette tape music player with you. Listen to the songs and watch the tape move back and forth. Now we're having fun.
The Bad
Jay-Z tops Forbes list
Coming in at a cool $63 mill, Jay-Z makes the top of Forbes highest-paid rappers list for the second year in a row. According to Buzzfeed, it may have little to do with lyrical adroitness. Check out this list of the worst lyrics by the world's richest rappers. It's a hoot.
The Ugly
New Kids on the Block and Back Street Boys to tour together
If you don't know who these bands are, you're a lot cooler than us and may want to skip ahead to the next section ¦
¦OK, now that all the youngbloods are gone, OMG can you believe NKOTB and BSB are gonna tour!!! Hanging Tough AND Everybody (Backstreet's Back)? Surely there is no arena on Earth that can handle a show this rad. In conclusion, JORDAN KNIGHT!!!
And we're done.
Miscellany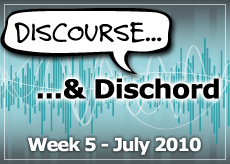 The Good
Funny or Die sends M.I.A. to the suburbs
Watch your back, Funny or Die. After a New York Times article hinted that pop artist/politico M.I.A. may enjoy the finer things in life more than she would like known, the singer fired back by publishing the interviewer's cell phone number on her Twitter page. Nerve=hit. Now Funny or Die is rubbing a little salt in the wound with this video parody of M.I.A.'s Paper Planes, which depicts the singer living in the tony Brentwood neighborhood with an au pair and a predilection for Monet and fine wines. Can't wait to see M.I.A.'s graceful response to this one . . .  keep an eye on her Twitter page.
The Bad
Justin Bieber tries to escape crazed groupies on a Segway
Run, Bieber, run! Or, stand on a machine that will run for you. That's what the teen pop star did when frenzied fans caught sight of him in an Arizona parking lot. Apparently being seen on a Segway is less traumatizing than being attacked by rabid tweens. Check out the video below.
The Ugly
St. Louis birds poo-poo Kings of Leon concert
Kings of Leon had to cut their set short in what is now being referred to as Pigeongate. After opening acts the Postelles and the Stills endured a torrent of pigeon droppings during their sets at the Verizon Wireless Amphitheater in St. Louis, Kings of Leon took the stage with a little trepidation. Three songs in, an unidentified feathered sharpshooter released a load that landed near bassist Jared Followill's mouth, causing the band to halt the show. In the words of Stephanie Tanner, How rude!
LiveNation, the promoter of the event, promised fans a full refund.
Miscellany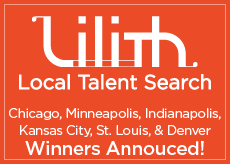 Attention Lilith 2010 fans & hopeful artists! It is time for another installment of winner announcements for the Lilith Local Talents Search Competition.  This time the good folks over at Lilith have set their sights on the artists of the Midwest. Thanks to the fans, we are proud to announce the winners for Chicago, Denver, Indianapolis, Kansas City, Minneapolis and St. Louis.
The artists from these cities went through one of the most competitive rounds in recent OurStage history and managed to come out on top.  After their hard-won wins, these artists have the fans to thank for the amazing outpouring of support. And, Sarah McLachlan has the fans to thank for helping her find some of the best up-and-coming talent, right here on OurStage! See the list of winners below: