All great artists require some form of inspiration, a spark that drives their work. Inspiration can be found everywhere and, of course, a lot of guys find their inspiration in girls. Let's take a look at a few of rock's most notable muses, the women who inspired the songs we love.
Friday, February 25th marked the unfortunate passing of Suze Rotolo. Even if you aren't sure who she was, you should probably be thanking her for some of the best music of the 20th century. If you care at all about folk music or Dylan's early recordings then you've almost certainly seen her. Rotolo is the young woman locking arms with Bob Dylan on the iconic cover of The Freewheelin Bob Dylan. Rotolo was not some cover model or even a little fling for the young Dylan, mind you. Dylan describes his initial attraction and infatuation with Rotolo in colorful terms, with Suze leaving "his head spinning" and her reminding the young Dylan of a, "Rodin sculpture come to life… a libertine heroine."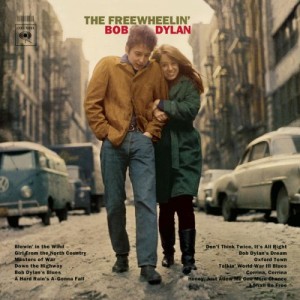 During their courtship, Rotolo is credited with introducing Dylan to the Civil Rights movement and is cited as the inspiration for classics such as "Boots of Spanish Leather" and "Don't Think Twice, It's All Right". Rotolo and Dylan stayed together for four years before they eventually split, their relationship both passionate and tempestuous. Rotolo rarely talked about her relationship with Dylan after their split. Instead, she focused her energies on Civil Rights, social activism and her own works as an artist for the remainder of her life.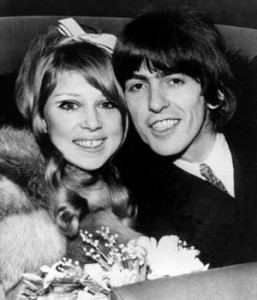 Pattie Boyd is another notable rock muse but she gets extra points for both quality and quantity"Boyd was married to both George Harrison and Eric Clapton for nearly a decade each. Not at the same time, of course. Boyd and Harrison met on the set of The Beatles' A Hard Day's Night when Boyd was cast as a schoolgirl fan in March of 1964. By January of 1966 the pair were married. Not unlike Rotolo, Boyd was an influence on the trajectory her beau's career. It was her interest in Eastern religions that helped motivate the band to meet with Maharishi Mahesh Yogi. However,  Boyd and Harrison's courtship was quite rocky; Boyd, a model, reportedly attracted the attentions of John Lennon, Mick Jagger and Ronnie Wood before her marriage with Harrison crumbled and they divorced in 1974.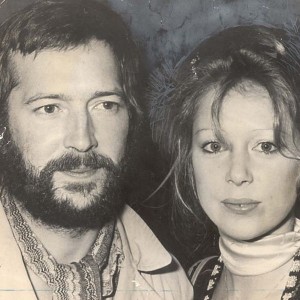 Before their marriage ended, George Harrison befriended Eric Clapton and despite the close association they had with one another, Clapton fell in love with and made many advances towards Boyd during this time. Clapton even famously shacked up with Boyd's younger sister for a time, allegedly using her as a substitute for Pattie. Eventually Clapton and Boyd would wed in 1979 but their relationship was even more rocky due to Clapton's infidelity and drug addictions. The couple eventually split in 1989 but it's worth noting that Boyd stayed close with both of her rock star former husbands after their marriages ended. To top it all off, Boyd can also state that she's the inspiration for songs by both Harrison and Clapton, most notably "Layla" which is regarded as one of the great rock love songs of all time.
Bebe Buell is probably the most prolific of rock and roll muses based on the number of confirmed liaisons she had with prominent rockers, not to mention the speculative hook ups. Buell was in a long-term, open relationship with prog rocker Todd Rundgren through the late '70s and early '80s. From her book Rebel Heart: An American Rock 'n' Roll Journey, "Todd and I respected each other enough to keep our affairs discreet, and when one was over, we fell back into each other's arms."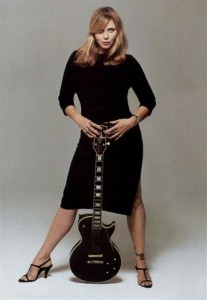 Around this time period, Bebe can be linked to Elvis Costello (who may or may not have used their relationship for inspiration on Get Happy!! and Blood & Chocolate), Stephen Tyler (Buell is Liv Tyler's mom) and John Taylor of Duran Duran fame  (we guess because he was in Duran Duran). It's also alleged that Buell has shacked up with Mick Jagger, David Bowie, Iggy Pop and numerous other rock stars. Buell has even made the claim that Prince's "Little Red Corvette" is about her, despite the inconvenient truth that the two didn't know each other when the song was written. However, Buell shouldn't fret as her place in rock muse history had already been well established. In addition to all of her rock star encounters, she's the inspiration for the character Penny Lane in Almost Famous. Not too shabby.