Steep Canyon Rangers have always been a much-loved bluegrass band, but this past year has taken it to new heights.
The band's 2011 album with Steve Martin Rare Bird Alert went to No. 1 on Billboard's Bluegrass Chart and won a GRAMMY Award nomination. The band's 2010 album Deep in the Shade stayed in Billboard's Top 10 Bluegrass chart for eighteen weeks. Headlining gigs at MerleFest, Bonaroo and other high profile events have followed.
Now the band is set to join with Martin again when it co-headlines DelFest, named for founder and bluegrass legend Del McCoury, the annual bluegrass extravaganza on Memorial Day Weekend in Cumberland, Maryland.
Although other events with Martin will follow, the band's main focus this year is touring behind its just-released album Nobody Knows You.
Steep Canyon Rangers guitarist and lead vocalist Woody Platt took time out of his jam-packed schedule to talk to OurStage about the past year and just where Steep Canyon Rangers is headed in the near future.
OS: It had to be great working with Steve Martin and playing all the high profile events you've done in the past year or so. How did you work in a new record, too?
WP: We had great success with Steve and we wanted to follow that up with a solo record from us. The exposure we got through Steve was great but we also want to work on just our own music. When we're traveling, we are usually out ten to twelve days in a row and sound check isn't until about 4:30 so we had some time [to write, demo and otherwise develop the album]. We worked very hard on it last year. Charles [R. Humphrey III, the bassist) and Graham [Sharp, the banjo player] are very, very serious about songwriting and very good at it, so they worked on [the new songs] all the time.

Steep Canyon Rangers certainly grabbed a lot of attention when they collaborated with Steve Martin on projects including the GRAMMY Award-nominated Rare Bird Alert, but they're much more than those collaborations.
The International Bluegrass Music Association [IBMA] Entertainers' of the Year are proud to continue working with Martin"including at the much anticipated DelFest in Maryland during Memorial Day Weekend"but they also have a jam-packed schedule sans Martin as they support their just-released album Nobody Knows You.
It was time for us to do a solo record, said Woody Platt, guitarist and lead vocalist. We had great success with Steve and got great exposure but we still want to play our own songs.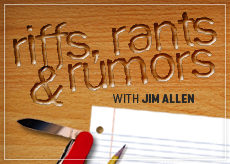 It seems there's a worrying trend these days wherein more and more veteran rockers seem to be turning to bluegrass. We're using the term turning to bluegrass here in the interest of fairness, since the more popular going bluegrass bears too much pejorative potential, what with its evocations of going ballistic, going rogue or even going postal. At least for the moment, we're trying our hardest to keep an open mind about this phenomenon, so bear with us on this.
The rock-to-bluegrass move isn't a new idea"in terms of high-profile artists, you can trace it back at least as far as David Lee I'll try anything once Roth, who may have had mandolin-shaped dollar signs dancing before his eyes ever since the O Brother, Where Art Thou? soundtrack made the mainstream start paying attention. Diamond Dave sang on a back-porch version of Jump for the Van Halen bluegrass tribute album Strummin' With the Devil back in 2006. With the ice thus broken, others began following in Diamond Dave's footsteps, even though it's unlikely they were emboldened by the aforementioned VH reinvention itself. The following year, not only did patron saint of punk and last surviving (original) Ramones member Tommy Erdelyi unleash the self-titled debut album of his bluegrass duo Uncle Monk, the original shirtless wonder of stadium rock, Robert Plant himself, delivered Raising Sand in collaboration with Alison Krauss. Of course, in Plant's case, the aesthetic and commercial rewards for this venture turned out to be enormous, and that probably proved to be the real turning point for this whole thing.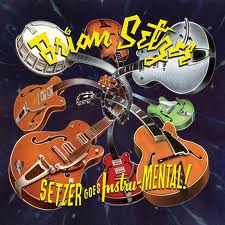 Suddenly, it seems as though we're inundated with warhorses from the rocking side of the fence willing to dip a toe" if not an entire foot"into the Appalachian stream ofbluegrass music. To wit: some guy named Paul McCartney takes a vocal turn on Steve Martin's new bluegrass outing (bluegrass-bound actors are a topic for a whole other column) Rare Bird Alert, singing on the Martin-penned Best Love. Guitar man Brian Setzer's latest release, Setzer Goes Instru-MENTAL!, finds the former Stray Cat picking up a storm on the old Earl Scruggs tune Earl's Breakdown. Elvis Costello's recent acoustic, country-tinged National Ransom was cut in Nashville with a raft of hotshot bluegrass cats. Even the ultimate urbanite, Paul Simon, has collaborated with one of the biggest acts in contemporary bluegrass, Doyle Lawson & Quicksilver, on the former's upcoming So Beautiful Or So What.
Okay, so most of these are relatively minor dalliances in the high-lonesome hinterlands"guest-spots, one-offs and the like. Perhaps in and of themselves, each one of these examples shouldn't be enough to inspire concern in those who feel that rock/bluegrass mergers may not be the best thing for artists on either side of the fence in the long run. Like we said at the outset, we're still attempting to keep an open mind, despite any initial misgivings. But then along comes the clincher, the one that makes all these other examples seem less like isolated incidents and more like a snowball slowly gathering steam as it rolls down a white, wintry hill.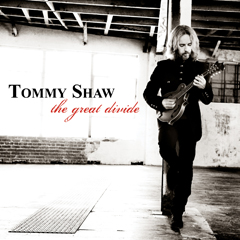 It turns out that Tommy Shaw, longtime frontman for classic-rock kingpins Styx, has just released a full-on, Nashville-recorded bluegrass album, Great Divide, featuring contributions from Alison Krauss as well as legendary pickers Sam Bush, Jerry Douglas and others. Now, even allowing for the relatively generous assumption that you accept such Shaw-penned Styx hits as Renegade, Blue Collar Man and Too Much Time On My Hands as the arena-rock classics they are, does that mean you have any good reason to approach this project with great expectations? Again, we're just posing the question here, not handing down any overt judgments about the bluegrass potential of Ted Nugent's former Damn Yankees bandmate. We'll simply say that the most convincing bit of mountain music we've heard thus far from Shaw has been a ˜grassed-up take on Renegade, which does not appear on the all-original Great Divide. Regardless, Shaw's going whole-hog on this thing"hell, the guy's playing the freakin' Opry in a couple of days! One can only wonder which of Shaw's fellow stadium-rockers will be the next one up on the hay bale. Say¦has anybody been keeping an eye on Steve Perry lately?!