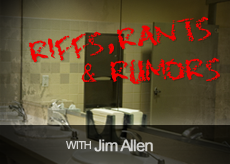 Like almost everything else Mike Watt does, even his way of answering the phone is full of endearingly offbeat humor and quirky charisma; the first ring is barely over when the alt-rock icon picks up and heartily shouts Watt! Anyone who has seen Watt interviewed in We Jam Econo, the trenchant documentary about his groundbreaking ˜80s band, The Minutemen, or heard the music the prolific Watt has made with them, his subsequent band fIREHOSE or his many solo projects, knows that the San Pedro punk pioneer's got a lot to say and a unique way of saying it. His latest solo outing, Hyphenated-Man (due out March 1), is no exception; nor is the outpouring of ideas Watt expresses in our conversation, as he weighs in on his most recent rock & roll ruckus.
Hyphenated-Man is a conceptual piece, consisting of 30 tracks that offer meditations on Watt's current time of life " he's 53 " through a variety of odd characters. I tried to confront myself with the middle-aged thing, says Watt. It just seemed like I couldn't get it all in one tune like [late Minutemen frontman] D. Boon, or Hank Williams. It's one big song in a bunch of little parts. Watt also admits the influence of rock's original conceptualists, The Who. I guess the Who called their thing [Tommy] opera, he says, That's probably where I got the idea. I remember when we heard it, me and D. Boon as boys, we thought it was recorded kinda small, but actually there's 'A Quick One,' that they did before that¦ we thought it was kinda trippy, where you could hook ˜em all together like chapters in a book. We never thought about music in that way, we come from AM radio, where everything was way more song-oriented.
It's not so much a story with a beginning, middle and end, says Watt of his own humble opera. It's supposed to be Watt in the moment, he explains, thinking about himself. So the characters are kind of manifestations for me to trip on this place I am in my life now¦feelings I have at this point, little meditations. And where does Watt draw the lyrical inspiration for these fractal narratives? I'm influenced a lot by writers, he says, and a lot of them are surreal kind of guys like Joyce or Faulkner or Pynchon, and the Beat people like Burroughs and Kerouac"there's a musical thing to it that I feel affinity for.
While Watt departed from his usual bass-centric songwriting method this time around, composing the entire album on a guitar that once belonged to Boon, that forceful, angular bass playing still seems to be very much at the core of each track. He attributes the impetus for his up-front bass style to his late Minutemen pal. A lot of that's from D. Boon, reckons Watt. When we started the Minutemen, he was way into this idea of getting rid of the guitar-dominated hierarchy, and he really wanted to bring the bass and the drums up just as equal, so he played very trebly and wouldn't use power chords, and we wrote the songs so there's a big dialogue between the guitar, drums and bass. When I was young¦I tried to figure it out from records"Jack Bruce and John Entwistle, and R&B guys like James Jamerson, where I could actually hear the bass, and these guys were kind of outrageous players.
So does the old Minuteman ever wonder what his music would be like today if he were still working with his departed buddy Boon? I ask myself all the time, reveals Watt. 'What would he think, what would he do?' Every time I do something I'm always thinking about him, it's trippy. He'd probably be a motherfucker on guitar¦ I think it'd be intense and very interesting.
But even without Boon by his side, the tireless Watt's got a lot on his plate. Besides his solo work, he also happens to be the bass man behind Iggy Pop, having been a member of The Stooges for the last eight years, and he's got recording projects in the hopper with everyone from ex-wife/former Black Flag bassist Kira Roessler"with whom he's had the duo Dos since 1985"to Wilco guitarist Nels Cline. I've got so many projects in the pipeline now I had to start my own label called Clenchedwrench. Watt says, connecting the dots by adding Thirty years ago, me and D. Boon started [Minutemen label] New Alliance; in a way, it's gone full circle.
PS – Watt's typically hectic tour schedule in support of Hyphenated-Man is too extensive to fit comfortably in our little corner of cyberspace, but can be viewed in all its glory on his Web site.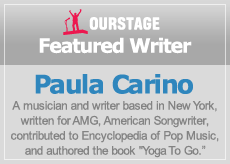 Like all great historical movements, punk rock's timeline extends back further than its universally accepted starting date of 1977. Antecedents like the early Stooges and MC5 albums suggested, as far back as 1969, the dwindling peace-and-love influence of the hippies on popular culture, and indirectly voiced the rumblings of discontent of a disillusioned generation.
Teenagers of the ˜70s started to resent the bloated excess of classic rock and the slick materialism of the disco scene. Although small musical fires were being set all over the world simultaneously, one of punk's ground zeros was the shabby rock club CBGB on New York City's then-dicey (now mostly gentrified) Bowery. The sartorial outrageousness and garage-y musical grit of The New York Dolls, and later the rough and tumble, untutored appeal of The Ramones, Voidoids, Patti Smith, Blondie and other stars of the CBGB scene turned designer/clothing shop-owner Malcolm McLaren's head, later to resurface as influences on the band McLaren managed, The Sex Pistols. Indeed the CB's scene, given wings by the 1976 release of the first Ramones album on Sire Records, made a big impact in the UK amongst unemployed, disaffected teenagers of the underclass, who immediately adopted (and adapted) the do-it-yourself aesthetic to express their own dissatisfaction with their decaying empire, bad economy and hopeless-seeming future.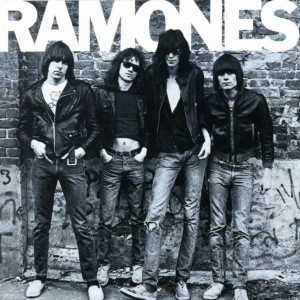 By 1977, The Clash, The Subway Sect, The Buzzcocks, Siouxsie & the Banshees, X-Ray Spex, The Slits and many more bands were all making important, yet musically diverse, contributions to the punk canon. Other punk scenes flourished in Ireland (The Undertones) and Australia (The Saints, Radio Birdman) and punk became well-represented all over Europe and North America.
At the turn of the ˜80s, punk had splintered into a variety of styles, including hardcore (especially popular on the West Coast of the US), new wave, synth-pop and post-punk. Hybrids and offshoots evolved, like two-tone ska, cowpunk, psychobilly, garage-punk and surf-punk. Metal began to reemerge as an influence, and many bands added metallic elements, to varying degrees, to the punk template. A more melodic and perhaps song-oriented strain of punk emerged toward the end of the decade, giving rise to what became known as alternative rock, and later indie rock. The Seattle punk scene gave birth to grunge, and grunge's posterboys, Nirvana, became one of the best-loved bands of the era.
The success of Nirvana and other alternative acts changed the music industry in the ˜90s. Punk was more widely accepted than ever before.  By mid-decade, radio and MTV were playing the hell out of pop punk bands like Green Day and Jimmy Eat World. As punk became more and more mainstream and commercial, teenagers and other creative folks continued to find ways to reclaim the sound and attitude for their own"Riot Grrls, twee pop, emo, screamo, post-hardcore, dance punk and an endless variety of other subgenres have materialized, all fueled by the same passionate need to rebel, to communicate and, ultimately, to rock.
Paula Carino is a musician and writer based in New York. She's written for AMG, American Songwriter and contributed to the Encyclopedia of Pop Music. She's also a yoga teacher and authored the book "Yoga To Go."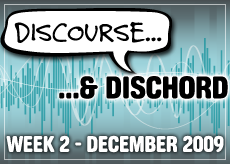 The Good
Danger Mouse and James Mercer get LOST on fans

Danger Mouse and Shins frontman James Mercer are set to release their first collaboration in early 2010 under the moniker Broken Bells. If that doesn't get your indie motor running, this will: To hype up the new record, the duo has launched a mysterious viral campaign. Here's what's gone down so far:
Those signed up to the Broken Bells mailing list received an email last week written entirely in binary code. Translated it reads, The high road is hard to find, which is an obvious reference to one of the album's tracks, The High Road. This week ads started popping up on various Web sites, displaying an image of two shadowy figures. The ads link to several nonsensical Web sites " all anagrams of Broken Bells. There, listeners can hear brief snippets of streaming audio, presumably from the record.
I haven't been this excited since finding out that Ethan Rom was an anagram for Other Man!
ABBA decks the hall
The Hall of Fame Foundation has announced that ABBA will be inducted into the Rock and Roll Hall of Fame in Cleveland in March 2010. The Swedish pop group joins Brit rockers The Hollies and Genesis, Detroit rockers the Stooges and reggae legend Jimmy Cliff, who will all be inducted this year as well.
T-Pain and Andy Samberg: On a boat, with crabs
As we mentioned last week, comedy group The Lonely Island has been nominated for a GRAMMY for their duet with T-Pain, I'm On A Boat. This week Andy Samberg reunited with T-Pain for a Funny or Die sketch in which he uses the T-Pain Auto-Tune app on his iPhone to serenade a hermit crab. Funnies ensue.
For the video, click here.
The Bad
Courtney Love loses custody of Frances Bean
This week a judge appointed Wendy O'Connor and Kimberly Dawn Cobain " the mother and sister of the late Kurt Cobain " legal guardianship of 17-year-old Frances Bean Cobain. Proving the legal system right, Courtney Love took to the interwebs to voice her frustration, posting a long rant on Facebook which she quickly deleted but not before several Web sites picked it up. Highlights include Love calling Frances Bean deluded and deceptive. Kind of makes Alec Baldwin look like Father of the Year.
The Ugly
Chris Brown disses Walmart, quits Twitter
Chris Brown stopped by a Walmart in Wallingford, CT and was, um, dismayed to see that the store wasn't carrying his new record, Grafitti. So, like fellow genius Courtney Love, he voiced his concerns on the Internet, tweeting [Walmart] r blackballing my cd. Not stocking the shelves and lying to customers. What the f"k I gotta do. [sic] Walmart responded that they were, in fact, selling his CD across the country, including the Wallingford location. Brown then deleted his Twitter account. Now if only Love would do the same ¦
Rihanna goes topless for GQ
More classiness for you. Begs the question, why is this a headline? A more newsworthy story would be Rihanna keeps her shirt on for photo shoot.
Miscellany