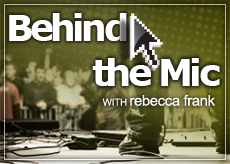 One of the toughest parts about being a musician is getting people who aren't your friends to care about your band. With a bit of luck and some effective persuasion, you can turn casual fans and acquaintences into a solid street team: a group of people who use grassroots marketing to promote your band.
Most street teams are sent on "missions" to hang flyers or pass out stickers. While these materials are relatively cheap to produce and provide, they are ultimately forgettable. Developing more creative missions will not only better engage your street team,  it
will make your promotion more effective.
Florida pop-punk band Automatic Loveletter has a massive street team, with representatives in over one hundred cities and twenty countries. The band has always encouraged members to come up with creative missions of their own, offering free tickets, merch and exclusive online content to whoever comes up with the most unique marketing idea.
In January of 2009, Automatic Loveletter street team members competed with each other by posting pictures of all the creative ways they promoted the band. One fan took photos of supermarket foods re-labeled with Automatic Loveletter's name and Web site address. 
Another fan who worked in a video store placed a promotion card inside every DVD rental. Others decorated their cars, held posters on the side of the road and put mini flyers in clothing at their local mall.
Take a tip from Automatic Loveletter"make your street team missions fun, challenging and creative. Your fans will get much more passionate about their work and your band's name will be far more memorable.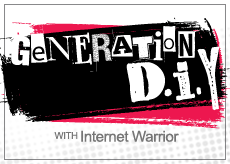 The other week I was in Cambridge, MA grabbing a bite to eat with some friends when this young college girl stopped our group to ask us to preview some music on her iPod. After a 30 second listen, she asked our thoughts and inquired if  the band was one we'd personally enjoy. At the end of our conversation, she handed each of us a postcard with information on how to reach the band on the net as well as a plug for an upcoming show. This was quite possibly one of the best interactions I've had with someone promoting a band, especially someone doing it for free. Since I began the marketing campaign outline last week, I thought a talk about how to create and manage a street team was a likely next step. So let's get some more work under our belt to help kick off this campaign stronger than ever.
For those of you who do not know, a street team is a collective group of dedicated people who work under a less structured setting to help promote a product or brand "in this case your band. Now, these teams aren't the easiest to put together, especially if you're not in a band that's been around for a little bit and gathered a strong fan base. Usually, the street team will consist of close friends and fans from different areas"to ensure your efforts and promotional materials don't go to waste. (more…)
It takes a village to promote a band. So, now that you've grown your online fan community, it's time to hit the streets.
Having a street team can be incredibly valuable. It eases the burden of promoting your shows alone, and will help you recruit more fans. Street team members can do anything from passing out flyers to promoting contests and, ultimately, getting more bodies to your shows. Sound good? Great"let's talk about how to build your army.
1. Locate the passion. Who are your most avid fans? They're the ones who leave the most comments on your profile, the ones who are always at your shows screaming all the lyrics, the ones who constantly want to know what you're doing. These are the fans most likely to help promote your band.
2. Spread out. If you're in a touring band, make sure you recruit street team members in cities you know you'll be hitting. Having all your street team members in one place will result in duplication of effort. Start with two or three members in each city or town you want to target. If the job's not getting done, go ahead and enlist more help.
3. Put together a sweet marketing packet. When you've got your street team assembled, send them a packet of flyers, posters, buttons, stickers, etc. Make sure you've got quality materials, and plenty to go around.
4. Decide on one meeting place. Choose a social networking site to communicate with your team, and create a distribution list or database exclusively for them. Send them all your show invites, links to buy your CD, news and so forth so that they can distribute to their friends. By keeping your street team connected through one source, you'll avoid miscommunications and confusion.
5. Come up with a marketing strategy. Don't let your team wallpaper the town with posters just for the heck of it. Set some specific goals and work to achieve them. For instance, if you want at least 100 people at your next show, give each member of your street team a realistic quota to reach, i.e. 10 confirmed guests each. If you want people to buy your new CD, have your street team send out an exclusive MP3 to the first 50 people who download the album. Don't burn your team out by expecting them to do too much. Choose your promotions carefully and make sure the mission is doable.
6. Reward hard work. There's nothing keeping your street team working for you other than a love of your music. And sometimes, love just ain't enough. Your street team always needs to feel valued. These aren't your employees, so don't treat them as such. Give them easy and clear tasks, and always show your appreciation with a personal email, a CD or free tickets to your shows.
7. Decide on a manager. If you don't have time to check up on your street team, elect someone to be a manager. This person will make sure that missions are being accomplished. He or she will ask team members to send pictures of posters that they've put up, submit names and email addresses for the mailing list, and so on. There's no use asking someone to do something if you're not going to follow up.
OK, those are the rules. Now go forth and build yourself a team!