If there's one thing about the music industry that's becoming increasingly common, it's that no band breaks up forever. (In fact, OurStage even reported on that trend earlier this year. Just saying.) Which is why we weren't exactly shocked last week when the Pixies"no stranger to reunions after breaking up in 1993 and touring together sporadically between 2004 and 2009"announced that the band might start working on a new record.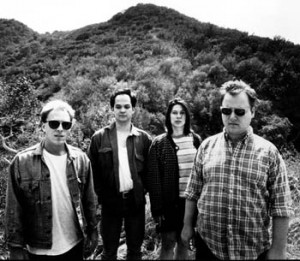 The band started dropping hints in an April 28 interview with Spinner. That talk about making a record will be in the forefront next because it'll be time, you know. It'll be time, said guitarist Joey Santiago. We've definitely gelled as a unit and hopefully when we can all bury the hatchet"and we have"maybe we'll go in there and hope for the best. Santiago also revealed that U2's famous frontman was part of the reason they considered recording a new album. Bono even asked," Santiago said. He's like, ˜Please make a record!' Can't argue with that!
In the wake of all the blog chatter and speculation, we're left wondering if this forthcoming album is going to be as big for the Pixies as people think it is. But Bono demanded it! you're saying. The blogs are all aflutter with the news! How can this not be the biggest reunion since the most recent huge band reunion? Unfortunately, it's not always that easy for bands like this. There's a strange dichotomy with blog buzz bands like the Pixies or Neutral Milk Hotel that have a cultishly loyal following but find themselves unable to translate that into mainstream success. Just because we music nerds like to blog excessively about them, that doesn't always mean that their sales will match the hype.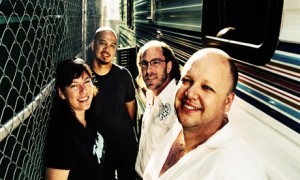 The Pixies might have one advantage over all of the blog buzz BS, and that's their fan base. The same alt-rock loving kids who jammed Where is my Mind? in the late ˜80s are now in their mid-thirties and forties, and they probably have a slightly steadier source of income than when they were selling ice cream over the summer at age fifteen. And bands like U2 and The Who have consistently demonstrated the importance of a fan demographic that has money to spend, selling out arenas and stadiums when they're twenty years past their prime (at least). Fans who couldn't afford their shows on a tight teenage budget can grab themselves some of the experience they missed out on growing up. There's a definite benefit to having a following that still pays for music"and the Pixies have it.
Either way, this is sure to be a release for Pixies fans and music lovers alike to get excited about. And lest you forget how important the Pixies have been to those who followed or find yourself wondering why everyone's making such a big deal about this, we've included a little playlist below filled with the bands who were inspired by the Boston-based rockers. Trust us, there are a lot of them, and they rule.