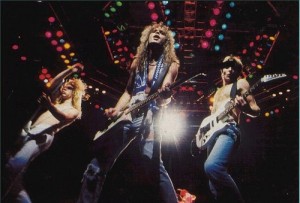 Classic bands like Def Leppard, Aerosmith, and Squeeze seem to have found a clever way to get back some of that royalty money they've been missing out on for all these years. While many of these bands' record companies still own the master recordings that made the bands famous, most of the labels do not own the music itself. This means that a band like Def Leppard could decide to, let's say, re-record their entire catalog of songs down to every last production detail to the point where the tracks are completely indistinguishable from the originals. We'll call this the golden loophole. (more…)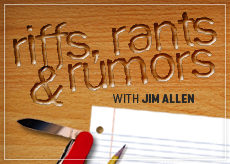 It seems there's a worrying trend these days wherein more and more veteran rockers seem to be turning to bluegrass. We're using the term turning to bluegrass here in the interest of fairness, since the more popular going bluegrass bears too much pejorative potential, what with its evocations of going ballistic, going rogue or even going postal. At least for the moment, we're trying our hardest to keep an open mind about this phenomenon, so bear with us on this.
The rock-to-bluegrass move isn't a new idea"in terms of high-profile artists, you can trace it back at least as far as David Lee I'll try anything once Roth, who may have had mandolin-shaped dollar signs dancing before his eyes ever since the O Brother, Where Art Thou? soundtrack made the mainstream start paying attention. Diamond Dave sang on a back-porch version of Jump for the Van Halen bluegrass tribute album Strummin' With the Devil back in 2006. With the ice thus broken, others began following in Diamond Dave's footsteps, even though it's unlikely they were emboldened by the aforementioned VH reinvention itself. The following year, not only did patron saint of punk and last surviving (original) Ramones member Tommy Erdelyi unleash the self-titled debut album of his bluegrass duo Uncle Monk, the original shirtless wonder of stadium rock, Robert Plant himself, delivered Raising Sand in collaboration with Alison Krauss. Of course, in Plant's case, the aesthetic and commercial rewards for this venture turned out to be enormous, and that probably proved to be the real turning point for this whole thing.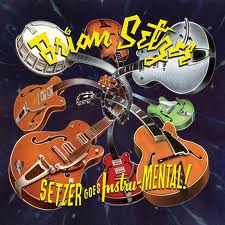 Suddenly, it seems as though we're inundated with warhorses from the rocking side of the fence willing to dip a toe" if not an entire foot"into the Appalachian stream ofbluegrass music. To wit: some guy named Paul McCartney takes a vocal turn on Steve Martin's new bluegrass outing (bluegrass-bound actors are a topic for a whole other column) Rare Bird Alert, singing on the Martin-penned Best Love. Guitar man Brian Setzer's latest release, Setzer Goes Instru-MENTAL!, finds the former Stray Cat picking up a storm on the old Earl Scruggs tune Earl's Breakdown. Elvis Costello's recent acoustic, country-tinged National Ransom was cut in Nashville with a raft of hotshot bluegrass cats. Even the ultimate urbanite, Paul Simon, has collaborated with one of the biggest acts in contemporary bluegrass, Doyle Lawson & Quicksilver, on the former's upcoming So Beautiful Or So What.
Okay, so most of these are relatively minor dalliances in the high-lonesome hinterlands"guest-spots, one-offs and the like. Perhaps in and of themselves, each one of these examples shouldn't be enough to inspire concern in those who feel that rock/bluegrass mergers may not be the best thing for artists on either side of the fence in the long run. Like we said at the outset, we're still attempting to keep an open mind, despite any initial misgivings. But then along comes the clincher, the one that makes all these other examples seem less like isolated incidents and more like a snowball slowly gathering steam as it rolls down a white, wintry hill.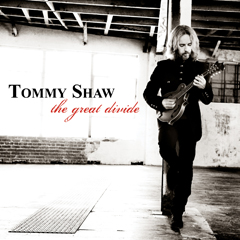 It turns out that Tommy Shaw, longtime frontman for classic-rock kingpins Styx, has just released a full-on, Nashville-recorded bluegrass album, Great Divide, featuring contributions from Alison Krauss as well as legendary pickers Sam Bush, Jerry Douglas and others. Now, even allowing for the relatively generous assumption that you accept such Shaw-penned Styx hits as Renegade, Blue Collar Man and Too Much Time On My Hands as the arena-rock classics they are, does that mean you have any good reason to approach this project with great expectations? Again, we're just posing the question here, not handing down any overt judgments about the bluegrass potential of Ted Nugent's former Damn Yankees bandmate. We'll simply say that the most convincing bit of mountain music we've heard thus far from Shaw has been a ˜grassed-up take on Renegade, which does not appear on the all-original Great Divide. Regardless, Shaw's going whole-hog on this thing"hell, the guy's playing the freakin' Opry in a couple of days! One can only wonder which of Shaw's fellow stadium-rockers will be the next one up on the hay bale. Say¦has anybody been keeping an eye on Steve Perry lately?!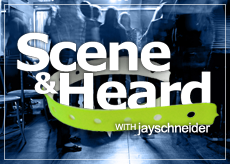 Nirvana, Pearl Jam, Death Cab For Cutie. What do all three of these heavy hitters have in common? They all started out in The Emerald City. It's no doubt that many consider Seattle, WA to be one of the alternative music capitals of the world. It seems only natural that the 3-day rock festival Bumbershoot be held here every year. With the recent surge of indie pop and indie rock acts, Seattle is also the proud home of the Sasquatch Festival, which showcases awesome indie, folk and even electronic acts each year.
For the inside scoop on up-to-date local venues and artists, it's best to first turn to Seattle's alternative magazine Seattle Weekly. Like many similar magazines in cities across the country, this publication points out notable venues in the area that support the "local vibe" of Seattle. Over the past couple years, SW has hosted its own local music festival called Reverbfest which has helped local bands such as The Moondoggies and The Crying Shame. The magazine even hosts a video series called "Music on the Ferry". Check out one of the sessions: