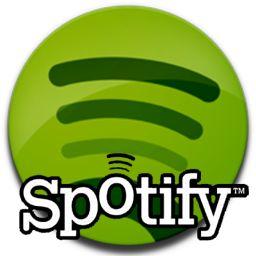 Spotify just put out a playlist the top 10 most streamed tracks – on their service, anyways – in the UK from this summer. Ok, so it's not quite America's Songs of The Summer or The World's Songs of The Summer. But keep in mind that our friends across the pond have pretty good taste.
The list itself is interesting purely as a piece of sociomusicology study. Sure, there are the obvious toppers like the undeniable "We Are Young" by fun. featuring Janelle Monáe (which has probably gotten a bit played out by this point in the season) to "Call Me Maybe" by Carly Rae Jepsen and "Whistle" by Flo Rida.
But then there are the more anglo selections. That's where things get interesting.

Summer and songs. They fit together like Santa and snow, like sex and the city, like Coldplay and Rihanna in the Princess of China single and video, which both acts no doubt are hoping will be the song of the summer of 2012. (And if it's not, Rihanna's got another shot anyway, with Where Have You Been, the fifth single from her Talk That Talk album.)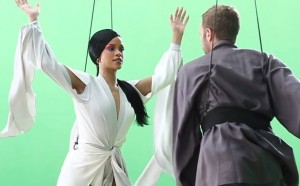 But the songs of summer aren't just about the latest, greatest hits when warm weather starts to roll around. If they were, we all would have been stuck with Adele's Rolling in the Deep, Nicki Minaj's Super Bass and LMFAO's Party Rock Anthem on an endless beach loop last summer (and certainly some of us were). The hottest season has been figuring prominently into pop since the beginning of time, regardless of the temperature outside.
This year, it will be no different. So while the rest of the world is sweating it out to Rihanna and Coldplay, or Rihanna on her own, or brand new music from Justin Bieber, Usher, Chris Brown, or Fiona Apple (my personal beach pick), feel free to pad your summer mix with these ten entries, some of the best summer' songs ever.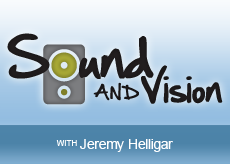 Sonny and Cher. Britney and Justin. Meg and Jack White. Nothing lasts forever. Well, almost. There's one inseparable pair that's likely to survive until the end of time: sunny summer weather and pop music. What would these dog days be without the perfect soundtrack? Possibly, over and done with. Hello, autumn!
"California Gurls" by Katy Perry featuring Snoop Dogg ruled both the airwaves and the charts last Memorial Day to Labor Day, refusing to go down until the temperature did. This year's girl of summer: Adele, thanks to her No. 1 hit "Rolling in the Deep." But even if Adele isn't quite your thing (nor Lady Gaga, nor Perry, who's once again making heat waves in 2011), 'tis the season for musical memories that will last a lifetime"or at least until next year when beach weather once again rolls around.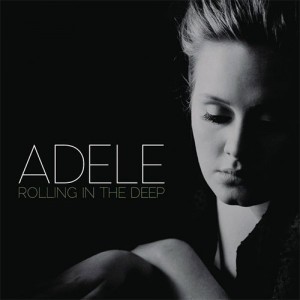 What are the biggest summer of '11 pop trends? Keep reading…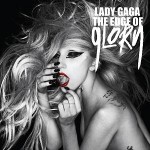 Sisters are doing it for themselves"again. Last year's Top 10 list in Billboard magazine's Songs of the Summer 1985-2010 featured only three female artists, and each one, Katy Perry, Rihanna and Hayley Williams, had a boy on the side (Snoop Dogg, Eminem and B.o.B., respectively). Though so many of pop's leading ladies recently had been standing by their men or whatever last-minute remix cohort could get them a shot at No. 1, this season, the most successful ones are going it alone. Rihanna and Beyoncé may be struggling with their latest pair of solo efforts, but Lady Gaga already has had three Top 10 solo hits from the Born This Way album, including the summer-anthem contender "The Edge of Glory," and Adele didn't need any guest rappers to keep "Rolling in the Deep" at No. 1 for seven weeks (as of Billboard's Hot 100 dated July 2).
Meanwhile, Nicki Minaj, who apparently has never met an artist with whom she wouldn't collaborate, finally has scored a Top 10 single of her own with "Your Love." And after enlisting Kanye West to help lift "E.T." all the way to the top, Perry is carrying the weight of "Last Friday Night (T.G.I.F.)," hit No. 5 from the Teenage Dream album, all on her slender shoulders. Deborah Gibson, Corey Feldman, Kenny G, Hanson, Rebecca Black and two guys from Glee all pop up in the video, but the song itself is a one-woman show.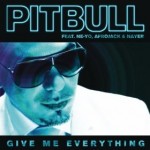 It takes two (or three or four) to make a hit go right. The women on top may be spending the summer alone (at least on record), but they are pretty much the only ones. Last year, more than half of Billboard's top summer songs paired singers with rappers. This year, if two's company, three and four is, too. Pitbull is getting by with a little help from three friends (Ne-Yo, Afrojack and Nayer) on his current hit, "Give Me Everything." The duo LMFAO's "Party Rock Anthem" has Lauren Bennett and GoonRock on the guest list. Jennifer Lopez had Pitbull and Katy Perry had Kanye West on their respective spring holdovers, "On the Floor" and the already mentioned "E.T.", while the Black Eyed Peas have each other on "Just Can't Get Enough."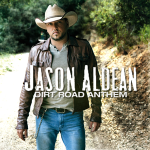 If you want to be a boy of summer, learn how to rap. Bruno Mars might get by on hit after hit by swinging sweetly (which he does once again on "Lazy Song," his latest Top 5 single), but Chris Brown, one of contemporary R&B's strongest male singers, spent all of his recent Top 10 comeback single, "Look at Me Now," rapping alongside Busta Rhymes and Lil Wayne. And even before he performed with Ludacris on the CMT Awards, Jason Aldean already had a hit with "Dirt Road Anthem," on which he performed the rap himself. Now the remix featuring Ludacris doing the rap is in danger of becoming the first country-rap collaboration to top Billboard's Hot 100. Maybe Coldplay's "Every Teardrop Is a Waterfall" would have had more staying power if Chris Martin had broken into a rap. It's not too late for the currently ubiquitous Lil Wayne to give a brother a helping hand.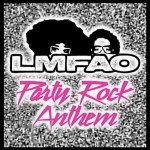 Groove is in the heart (and all over the charts). So you think you can dance? Then you're in luck. Nearly every song in the Top 20 of the Hot 100 works just as well under the strobe lights as on the radio. The aformentioned LMFAO has a huge international hit with "Party Rock Anthem," a track whose video features shuffling, a dance that originated in, of all places, Melbourne, Australia. Meanwhile, after escorting Jennifer Lopez into the Top 10 with "On the Floor," rapper Pitbull, still on the floor, has gone even higher with "Give Me Everything." This time his dance partners are Afrojack, Nayer and Ne-Yo, an artist previously best known for silky soul singing, but if you can't beat 'em, get down with 'em.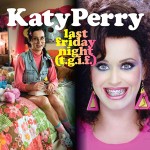 Teenage dreams are still coming true. Last year when "California Gurls" was topping the charts, who would have guessed that Perry still would be putting out the hits from Teenage Dream one year later? As party rock anthems go, "Last Friday Night (T.G.I.F.)" is my pick for the summer of 2011, but musical hangovers can be just as brutal as alcohol-related ones. Will we remember "Last Friday Night" in the morning? Definitely. But come autumn, "Last Friday Night" already might be a distant non-memory, Perry will be on to the sixth hit single from Teenage Dream (Peacock?), and we'll probably all still be "Rolling in the Deep."