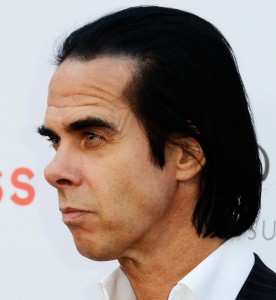 Today has pretty much been Sundance mania in the news, and for good reason. Screening tons of independent films and celebrating art in such a massive way is pretty awesome in and of itself, but throw in a performance by Nick Cave, and the evening just got a lot cooler. Cave, who stars in Iain Forsyth and Jane Pollard's music documentary 20,000 Days on Earth, treated audiences to a version of "God is in the House," which he said he "wrote in Utah, when [he] was on honeymoon with [his] wife," along with "The Mercy Seat," and "People Ain't No Good."
While no video of the performance has surfaced (yet), you can find more information on the film here, and catch Nick Cave and the Bad Seeds on tour this summer. See dates below. (more…)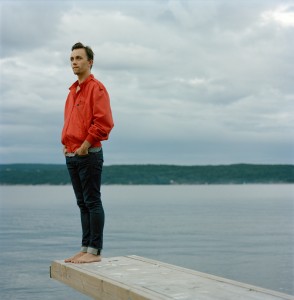 Pop maestro Sondre Lerche might be best known for songs that reflect a deep love of classics from Chet Baker and Burt Bacharach to Elvis Costello, but his latest project took him out of that mold and into a more ambient, texture and mood-based mindset. Lerche has composed the score for the much-anticipated film The Sleepwalker, directed by Mona Fastvold, which will be in consideration for the Grand Jury Prize at this year's Sundance Film Festival, where Lerche will also perform.
Much of the score, composed with Kato í…dland, is instrumental, and when Lerche's voice does appear, it is effected and receding, unlike his previous body of work, where the voice is the primary focus.
"The biggest most freeing difference was composing music that wasn't for me to perform as an artist, or god forbid, singer/songwriter, if you will," he says. "This was also the first time I composed music with someone else. We wrote most of it together in the studio, improvising and manipulating sounds and ideas to raw footage and dailies sent to us as they were shooting the film."
Listen to "Palindromes" now:
The soundtrack will be released on January 14th, and is available for pre-order now on Lerche's website.
More like this:
Q&A With Sondre Lerche
Craig Zobel's ˜Compliance' To Feature Soundtrack Of OurStage Artists
Needle in the Haystack: Mon Cheri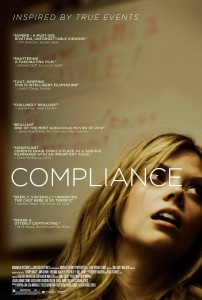 The debut feature film from director Craig Zobel, the thriller Compliance, is coming out later this summer. And while we're big fans of independent cinema, we've got a special reason why we're excited about this movie. Compliance marks a major success for OurStage's Licensing Program, featuring a soundtrack comprised of OurStage artists.
Don't go see Compliance if you're looking for another popcorn movie. Feel good hit of the summer, this is not. The cerebral, challenging movie earned rave reviews when it premiered at this year's Sundance Film Festival. From the movie's synopsis:
Becky and Sandra aren't the best of friends. Sandra is a middle-aged manager at a fast-food restaurant; Becky is a teenaged counter girl who really needs the job. One stressful day (too many customers and too little bacon), a police officer calls, accusing Becky of stealing money from a customer's purse, which she vehemently denies. Sandra, overwhelmed by her managerial responsibilities, complies with the officer's orders to detain Becky. This choice begins a nightmare that tragically blurs the lines between expedience and prudence, legality and reason.
Heavy stuff indeed.