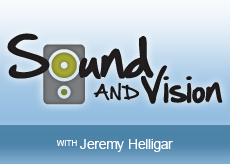 If video killed the radio star in the 1980s, television is still hammering the nails into its coffin three decades later. Yes, radio still has its place in the selling of pop music, but nothing says, "Prepare to scale new chart heights," like a plum spot on a popular TV show. I'm old enough to remember when General Hospital turned Christopher Cross's "Think of Laura" from just another song on a flop sophomore album into a Top 10 single in 1984 and Days of Our Lives made a 1986 hit out of Gloria Loring and Carl Anderson's "Friends and Lovers." But recently, television has been sending singers and songs up the charts like never before.
Radio didn't make Kelly Clarkson, Carrie Underwood, Adam Lambert and Susan Boyle stars. Had it not been for their small-screen exposure on American Idol and Britain's Got Talent, "Since You've Been Gone," "Before He Cheats" and millions of Glamazons never may have been thrust onto the world, and Blackburn, West Lothian, Scotland (Boyle's hometown), certainly wouldn't be on the map!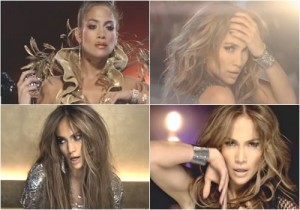 Which TV show is the most effective hit/star-maker? This past TV season, it would have been a toss up between Idol and Glee. Idol may have taken a season off (No. 9) from creating a new superstar, but it relaunched an old one while spawning and boosting a number of hits in its 10th round. Idol judge Jennifer Lopez probably owes her musical comeback to her gig and the airing of the "On the Floor" video on the March 3 results show. The following week, the single soared into the Top 10, becoming Lopez's first hit in four years. And everybody loves wacky uncle Steven Tyler, but would "(It) Feels So Good," his first-ever solo single, have debuted at No. 35 on Billboard's Hot 100 had the video not premiered May 12 on Idol? (If only the show had had so much chart influence for non-contestants during the Paul Abdul years!)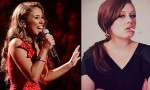 Katy Perry, too, has benefited from Idol. Her "E.T." single rebounded to No. 1 after she and Kanye West performed it in a pre-taped results show segment. And then there's Adele, who may owe her US stardom to a lucky performing slot on the October 2008 Saturday Night Live episode in which Sarah Palin made an appearance and blasted the ratings into the stratosphere. "Rolling in the Deep" was doing just fine before Haley Reinhart took it on in Top 7 week. She landed in the bottom three, but Adele zoomed from No. 10 to No. 2 en route to No. 1.
Soon after, Jared Leto's band 30 Second to Mars found itself on the Hot 100 at No. 99 the week after James Durbin performed its song "Closer to the Edge" (not to be confused with the Robert Palmer song by the same name!). In recent weeks, Beyoncé has taken to TV (Idol, the Billboard Music Awards) to turn her dead-on-arrival "Run the World (Girls)" single around (as a result, it jumped from No. 75 to No. 50), but by the time the Idol finale rolled around on May 25, she'd moved on to new material: a ballad called "1 + 1."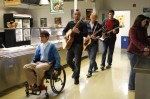 Getting back to Adele, she got a further boost a few weeks after her Idol exposure when "Deep" was featured on Glee, and I'm pretty certain that Cee Lo Green's "F**k You" owes its second or third wind on the charts to Gwyneth Paltrow and her rendition of the song during her first appearance on Glee last November. Of course, Glee has done more for its own cast"who now have had more entries on the Hot 100 than any act ever and have produced eight Top 10 albums and three Top 10 EPs"than it has for any of the artists they've covered. But perhaps no after-shock of the Glee treatment was more unexpected this past TV season than the one following the May 3 episode devoted to Fleetwood Mac's landmark Rumours LP. The nearly 35-year-old album re-entered Billboard's Top 200 album chart way up at No. 11, selling nearly 30,000 copies, 1,951 per cent more than it had the previous week. Matthew "Mr. Schuester" Morrison's self-titled album debuted at No. 24 one week later, but he might have been better off making it a Glee soundtrack.
The Bevery Hills 90210 spin-off 90210 may not have the ratings to kickstart hits the way Idol and Glee do, but by blending the latest greatest hits (which last season included "Rolling in the Deep" before it was a big hit) with music from more obscure artists, it's done more for buzz-bin bands (including Australia's the Temper Trap, Angus & Julia Stone and Boy & Bear) than any TV entity since the days of MTV's 120 Minutes.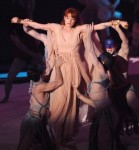 Award shows, though not as dependable as all of the above, can occasionally be good for launching a chart success. Florence and the Machine's Lungs album and "Dog Days Are Over" single became hits after a performance on the MTV Video Music Awards last September, and major GRAMMY wins are always good for a one-week bump in sales. More recently, country hunk Blake Shelton became a pop star when his "Honey Bee" single landed on the Hot 100 at No. 13, after the singer debuted it on the April 3 Academy of Country Music Awards telecast, becoming the highest debut for a male country artist since the Garth Brooks/Chris Gaines 1999 song "Lost in You" (not to be confused with Rod Stewart's '80s hit!) entered at No. 5. Shelton is now a judge on The Voice, so look for him to reap more benefits from TV, along with his fellow judges, Christina Aguilera (who could use a J. Lo-style comeback of her own), Maroon 5's Adam Levine and Cee Lo Green, whose post-GRAMMYs chart momentum for "F**k You" lasted months.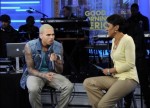 Good Morning America also has gotten into the hit-making act this year. I'm not sure that morning news and talk shows influence album sales in any significant way, but Chris Brown's temper tantrum after his interview with Robin Roberts and the ensuing publicity surely had something to do with helping him earn his first No. 1 album with F.A.M.E., which was released the day of his GMA visit.
Will radio ever go out of style? Probably not completely. But these days, stars are born (and reborn) not there, but on TV.