The Good
SXSW goes big in Texas
The SXSW music festival is still going strong deep in the heart of Texas as you read this, and by the sound of it, it's a banner year. From Delta Spirit rocking the backyard of the Spotify House to Hova raising the roof at Austin City Limits Live at Moody Theater, the city was teeming with big talent. Even Fiona Apple emerged out of hiding looking a little disheveled but packing the same powerful punch vocally. Check out her performance of "Anything We Want" and Jay-Z's "99 Problems" below.
The Bad
Lil Jon and LMFAO party rock with seniors
Once something's been seen, it can't be unseen. So in order to cope with the nightmare that is a grandmother in a g-string, we're going to make sure our misery has plenty of company. Watch Lil Jon and LMFAO's video for Drink, and don't call us when you can't sleep at night.
Doobie Brothers drummer dies
Michael Hossack, longtime drummer for the Doobie Brothers, passed away this week after a battle with cancer. He was sixty-five. Hossack played on many of the band's perennial hits, including Listen to the Music and Jesus is Just Alright. He leaves behind a daughter and son. R.I.P.
The Ugly
Weeknd and The Dream got beef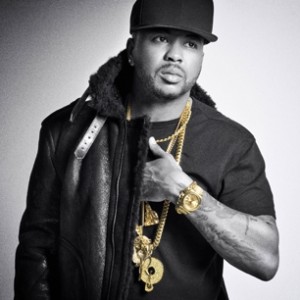 Oh boy. After the-Dream hinted that fellow R&B artist the Weeknd might be copying his swag, the Weeknd launched a Twitter tirade, calling the-Dream among other things, a [sic] ham burgler lookin' ass n***a. Ouch. The-Dream's rebuttal strategy was a kill-em-with-kindness manifesto, with a couple jabs thrown in for good measure. Read all about it here.
Hilary Duff got hair … everywhere
People talk about all sorts of unpleasant pregnancy-related issues: swollen feet, morning sickness, varicose veins. But until now, no one has addressed ¦ the hair. Hilary Duff lifts the veil of secrecy surrounding mustachioed mothers and their hair babies. Watch the hirsute mom-to-be wax her belly in this hilarious clip from Funny or Die.
Miscellany