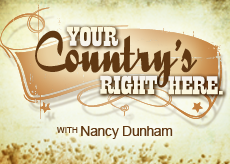 In the months since famed producer T-Bone Burnett introduced The Secret Sisters, the Muscle Shoals, Alabama sisters have won thousands of hearts"and fans"with their brand of country music and their down-home personalities.
I have been making music for over 40 years and The Secret Sisters album is as close to pure as it gets," Burnett has said.
"Listening to The Secret Sisters sing, you hear in their voices a sound that is timeless and of the moment. You hear the history of rural American music from the 1920s and a reverence for every musical genre this country has produced. Popular music requires the absolute honesty of The Secret Sisters, and I'm thrilled to be involved in presenting them to the world.
Laura and Lydia Rogers have spent a great deal of time talking to the news media about their backgrounds (harmonizing in church; a musically inclined family), their influences (everyone from Frank Sinatra to the Everly Brothers to classic country stars including Johnny Cash), to the happenstance Nashville audition that led to their discovery, but fans hunger for more about the just-turned-20-something sisters.
Now touring with Amos Lee, Loretta Lynn and others behind their self-titled debut album, the sisters chatted with OurStage to answer a bevy of questions about their backgrounds, their new-found fame, and just what inspired their classic style.
OS: What is the first song you ever heard that you wanted to buy?
Laura: When we were younger, our parents had the music we were raised on. I think the first one I bought"back in the days of cassette tapes"was a [Frankie Valli & the] Four Seasons tape.
Lydia: I was all into Mariah Carey and Hanson and Paula Abdul. I didn't have any money, but when I did I probably bought one of those.
OS: Who was your first celebrity crush?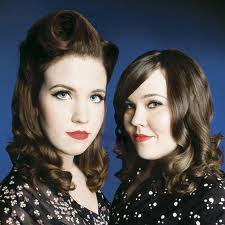 Laura: Mine was Michael Jackson. I would sit and cry because I loved him so much.
Lydia: Mine was the Backstreet Boys. I loved Nick Carter and all the guys from that band.
OS: What is your guilty musical pleasure?
Laura: I have the tendency turn my nose up at pop and have a bad attitude (about it) but I'm telling you when I come across Lady Gaga and Katy Perry, I love their music.
Lydia: I am a fan of Lil' Wayne. He's the only hip hop rapper guy I can stand all the time. That's a confession!
OS: Where is your favorite place to shop?
Laura: I'm one of those weird girls who loves to furnish my house rather than buy clothes. I go shop for kitchen utensils, new plates, pillows. I always spend money on house things. I love Crate & Barrel.
Lydia: Urban Outfitters. I'm a big fan of that store. And I love Target. I don't mind saying that. They have good bargains and it's a great place to shop.
OS: What is your oddest fan encounter?
Lydia: I think both of our oddest was when we were in Texas on tour with Willie Nelson. This lady was pregnant and she wanted us to sign her belly! She came up and said "Would you sign my baby?" I was looking around for a kid and she pulled her shirt up. We do what we have got to do!
OS: Who is the most famous person's email address that you have?
Lydia: We have Jack White's email address. What's even weirder to have is cell phone numbers. We have Martina McBride's.
OS: When you are on tour, what's the main item you miss from home?
Laura: Our mama's country cooking! When we were in Europe we were sitting in fancy restaurants eating nice European meals. Lydia asked me if I could eat anything what would it be? I said fried potatoes and corn bread.
OS: What's the one negative about fame that people don't realize?
Lydia: How much time it takes! You lose so much time and you work about 30 minutes a day. Everybody sees that and thinks your job is so easy because you perform 30 minutes, you travel so many places and it's a unique job. But you're also never in your own bed, you live out of a suitcase and you are homesick and exhausted. I think that has been a really tough adjustment.
OS: Have you ever asked another musician for an autograph?
Laura: When you're a musician it feels strange, but we have definitely done it.
Before we started [as musicians] we were huge Brandi Carlile fans. We went to see her a few years back and did the whole thing fan. Now we're going on tour with her! I hope she doesn't remember I took a picture with her and was a total fan girl!
The Secret Sister are on tour. Find out concert and other news on their Web site.