Earlier this month, Bad Religion founder Greg Graffin announced that he's taking a break from touring after the band's summer dates in Europe. But the reason is not to work on a new album. No, he's going Ivy League, teaching a class on evolution at Cornell this fall.
The news might come as a surprise to fans of the legendary punk pioneers, but Greg (or Dr. Graffin) actually earned his degree from Cornell (the guy has a PhD in zoology), wrote a best-selling science book/memoir and even has an ancient bird fossil named after him. And as it turns out, Graffin isn't the only rocker who gives credence to all those Be cool, stay in school PSA's. Quite a few performers earned degrees in fields that might completely surprise you.
We knew Gregg Gillis, a.k.a. Girl Talk, was a smart fellow… not just any old schmuck can weave together seemingly unrelated musicians like Queen and Rihanna and make it sound both awesome and original. But we never would have had him pegged for a Bachelor's degree-wielding biomedical engineer. Even more surprising? Gillis actually worked in biomedical engineering while he was building his career as Girl Talk. Lucky for us, he quit his day job to focus exclusively on music in 2007.
Milo Aukerman, frontman of SoCal punk band the Descendents, inspired the title of the group's quintessential first album Milo Goes to College when he was studying biochemical engineering from UCSD. He eventually earned his PhD in biochemistry from the University of Wisconsin, Madison. There really must be something punks like about advanced degrees, because the Offspring have had two smartypants in their ranks. Frontman Dexter Holland has a Master's degree in molecular biology"he left USC when the Offspring blew up while he was pursuing his doctorate. (Thank goodness, because while we don't know much about molecular biology, we do know that we love Pretty Fly for a White Guy.) Former Offspring drummer James Lilja must not have been as certain about the band's future as Holland was; he left in 1987 to pursue his own medical career…as a gynecologist. No, we're not making this stuff up.
While these degrees may seem unrelated to the career paths of the musicians who wield them, plenty of artists have degrees that fit perfectly with their musical persona. Andrew Bird has a Bachelor's in violin performance from Northwestern, which isn't too surprising given his masterful fiddling. The lyrically gifted Ted Leo, of Ted Leo and the Pharmacists, earned a Bachelor's degree in English from Notre Dame in 1993 and equally wordy Weezer frontman Rivers Cuomo earned a Bachelor's in English from Harvard in 2006. Cuomo isn't the only Harvard alum; Tom Morello of Rage Against the Machine graduated with honors in Political Science in 1982, and we can only assume that fueled Rage's socially-conscious lyrics in later years.
So what can we take away from studying the careers of these multi-talented musicians? Besides the obvious"they're way more intelligent than we'll ever be"it all comes down to this: cut records, not class.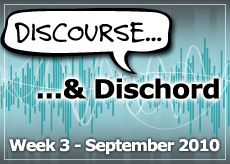 The Good
Eminem and Jay-Z rock Yankee Stadium
Part one of Jay-Z and Eminem's Home and Home Tour, which took place last week in Eminem's hometown of Detroit, was a success (to put it mildly). And Part two, which took place this past Tuesday at Yankee Stadium in Jay-Z's home turf, looks like it was just as epic, if not more so. Featuring repeat guest performances by Drake, Kanye West and Dr. Dre, the concert also featured surprise guests Swizz Beatz, Nicki Minaj and Coldplay's Chris Martin, who joined buddy Jay-Z for a medley that included snippets of Clocks and Viva La Vida. Check out the clip below"goosebumps on the house.
Ted Leo + Paul F. Tompkins = Bottled in Cork video
Lampooning the archetypal rise and fall of a rock star, this new video from Ted Leo is a real hoot, thanks to a comically rich performance by Paul F. Tompkins, who plays the part of Leo's would-be manager, Reginald Van Voorst. Enjoy the LOLs.
The Bad
Hootie and the Blowfish to get SC monument
It seems mean-spirited to throw this in the Bad section, but we didn't have room for it anywhere else. Honest. And even if we were griping about the expense of funding such a monstrosity (your words, not ours), it wouldn't change the fact that Hootie and the Blowfish are getting a big monument in Columbus, South Carolina. The band formed there on the campus of USC nearly 25 years ago, and went on to sell 16 million copies of their record, Cracked Rear View. The monument will be unveiled on October 21. Put that spray can down.
Weezer autotunes the news
If you have a sour Hootie aftertaste in your mouth, cleanse your palate with this video wherein Weezer autotunes current events. Catchy and informational!
The Ugly
George Michael sentenced to prison
George Michael was sentenced to eight weeks in jail and a five-year suspension of his driver's license after he drove his Range Rover into a Snappy Snaps photo store (real name) on July 4th. Somebody won't be singing Freedom anytime soon.
Miscellany