On November 9, Nashville celebrated itself (again!) with the Country Music Association (CMA) Awards. For the fourth consecutive year, the event was hosted by Carrie Underwood and Brad Paisley, but the masters of ceremonies weren't the only thing that gave me that old deja vu feeling. Hadn't these accolades already been handed out just a few months ago?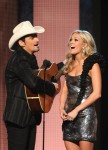 Wait, those were the Country Music Television (CMT) Music Awards in June. And before that, there were the Academy of Country Music Awards. And, just in case that's not enough Music City honors for you, there are the 2nd annual American Country Awards coming up on December 5.
Pop and R&B are just as self-congratulatory, offering the MTV Video Music Awards, the MTV Europe Music Awards, the Billboard Awards, the American Music Awards, the Teen Choice Awards, the BET Awards, the BET Hip Hop Awards, the NAACP Image Awards and the Soul Train Music Awards.
Then, of course, there are the GRAMMYs, which following so many other back-slapping fests, have been losing their lustre for years now"though that's hardly the only reason. Winning one used to be the musical equivalent of snagging an Oscar, but now its just more clutter for the awards shelf.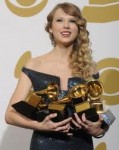 In a few weeks (November 30, to be exact), the National Academy of Recording Arts and Sciences will announce the nominees for the 2012 GRAMMY Awards (to be held on February 12). Doesn't it already feel like we've been there and done that over and over and over already this year? Am I the only one who doesn't doubt that we're in for another repeat of The Adele Show, with a very special appearance by Lady Gaga. Good as it is, like Christmas, I only need to sit through it once a year.