There's a scene"actually, several of them"in the 2011 film My Week with Marilyn in which an insecure Marilyn Monroe (exactingly detailed by Oscar nominee Michelle Williams) gets an ego boost from Susan Strasberg, her acting coach. You're a great actress, Strasberg insists, on repeat, as if that makes it fact.
It's hard to watch the movie now and not draw parallels between Monroe and Whitney Houston, both haunted by demons, both under-appreciated at the end. Over the last decade or so of Houston's life, as her career and reputation nosedived, someone in her camp probably was doing the same thing for her.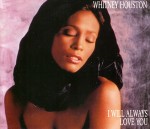 There was a publicist at her record label, Arista Records, who downplayed Houston's personal drama in the late '90s when I asked if the drug rumors were true. "Yes," the rep admitted. "But it's not as bad as they say it is." Then came the Strasberg moment: "She's still amazing."
During the week following Houston's April 11 death, that's what everyone said"only in past tense. As the tributes poured in, Houston wasn't around to hear the thunderous praise. She had become yet another cautionary tale of what substance abuse can do to a sparkling image and red-hot career and how, sometimes, death is the only thing that can restore their luster.
We will always love her now, even if, in her final decade, many of us barely showed her any love. Some might say Houston got the coverage and reputation she deserved. Too bad it took her death to remind many of us how much she'd contributed to pop and to the soundtrack of the ˜80s and ˜90s.
Death becomes fallen stars. Michael Jackson's singles and albums re-entered the charts in the weeks after he left us in 2010. Etta James saw significant chart action for the first time in decades after she passed away on January 20. And Houston finally had the hit single that had eluded her all of this century, as "I Will Always Love You," which had spent 14 weeks at No. 1 in 1992 and 1993, re-entered Billboard's Hot 100 at No. 7, three notches above Madonna's new single, before ascending upward to No. 3.
Before her death, I can't recall the last time I'd read anything positive about Houston. Most of the articles focused on her drug issues and her shaky performances, accompanied by the most unflattering photos advertising and circulation revenue could buy. But once she was gone, the songbird's wings were restored. Now that a few weeks have passed, and once the autopsy report is in, perhaps the media will tip the delicate balance and return to slamming her.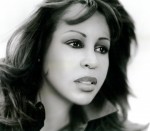 As I watched the outpouring of grief, I thought about all of the under-celebrated greats who are still with us, particularly the soul divas of Houston's heyday, the Shirley Murdocks, the Miki Howards, the Stephanie Mills, the Angela Winbushes. If the deaths of Teena Marie, Vesta Williams and now Whitney Houston have taught us anything, it's that great voices may live forever, but the bodies that contain them don't. They sang the songs that make us think, "Those were the days." Will Katy Perry's latest single inspire that kind of reaction in 2037?
Unlike Murdock, Howard, Mills, Winbush, Marie, Williams, and too many others, Houston got her due, paid in full"for a time. One of the great tragedies of Teena Marie's death in December of 2010 is that such a supremely gifted singer-songwriter was known to the masses for one song only, "Lovergirl," a Top 5 hit from 1984. Vesta Williams never even got above No. 55 on the Hot 100. Can we get an Amen for the others while they're still around to hear it?
Unsung, TV One's Behind the Music-style series that pulls under-sung former soul stars out from mothballs, is a great start, but don't ˜80s R&B hitmakers like Evelyn Champagne King, Ray Parker Jr. and Freddie Jackson"all of whom have been featured on Unsung"deserve the same mainstream coverage as Adam Ant, whose Australian comeback tour was recently featured on the front page of The Australian daily newspaper?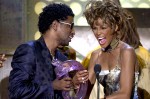 Yes, at least Houston had her day. I've been recalling anecdotes about her from my early years as a magazine writer and editor in New York City. At a listening release party for the Waiting to Exhale soundtrack in 1995, Babyface, who'd written and produced most of the album, called Houston "the greatest singer of all time," a sentiment that was seconded over and over after her passing.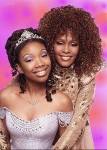 Brandy, whom I interviewed for People magazine in 1994, when she was fifteen and still on her first single, stood firm in her admiration to the end. All those years ago, when I asked her whom she most wanted to meet, she told me how disappointed she had been with her one encounter with Houston. "She just shook my hand and said, 'Nice to meet you. Good luck. Keep reaching for your dreams. It wasn't anything personal, so in my mind, I haven't met her yet."
Eventually, she'd not only get the meeting she wanted, she'd work with her, too, in the 1997 TV movie Cinderella. One of the most disturbing things I've seen on YouTube all year is a video interview with Brandy, Monica and Arista titan Clive Davis, who'd guided Houston to stardom, taped two days before her death.
In the clip, the singers talked about their upcoming performance at Davis's annual pre-GRAMMY party, and about Houston, her talent and her supportive nature. They had no way of knowing how terribly wrong things would turn out, but, unlike much of the press"which, in recent years, had been more focused on Houston's vices than her voice, unless it was to slam it for no longer being the powerful instrument it had once been"Brandy and Monica hadn't wavered in their appreciation.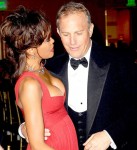 Neither, to hear him tell it, did Kevin Costner, who spoke at Houston's funeral at the New Hope Baptist Church in Newark, NJ. As I watched, though, I couldn't help but wonder, what he had done for her lately. Perhaps Costner and Houston had maintained a tight friendship in the years after they costarred in The Bodyguard, but considering how infrequently they'd publicly acknowledged each other in the last twenty years, his final testimonial came out of nowhere. He'd saved her in The Bodyguard, he said. Why didn't he do the same in real life?
It would have been a lofty aspiration for sure, but I'm sure he's not the only one wishing he'd appreciated Houston more in her later years, even after her voice had become a show-stopper for all the wrong reasons. The moral of this story: You really don't know what you've got until it's gone. So celebrate life"and talent"today, while it's still with us. You never know what loss tomorrow might bring.
According to the Web site for the National Association for the Advancement of Colored People (NAACP), its mission is a simple yet noble one: "to ensure the political, educational, social and economic equality of rights of all persons and to eliminate racial hatred and racial discrimination.'
Elsewhere on the Web site, the NAACP offers a detailed description of its annual Image Awards: "the nation's premier multi-cultural awards show celebrating the outstanding achievements and performances of people of color in the arts (television, recording, literature, motion picture and writing and directing), as well as those individuals or groups who promote social justice through their creative endeavors."
Got that? Okay.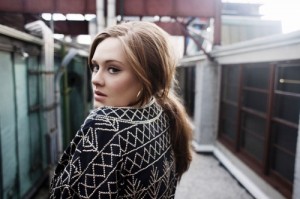 If those definitions hold, what, then, is a singer like Adele doing in a place like this, as a nominee at the 43rd Annual NAACP Image Awards?
She recently received two NAACP Image Award nominations"Oustanding Song and Video for her massive No. 1 hit "Someone Like You"and, presumably, she will be on hand to win or lose when the prizes are handed out on February 17, live on NBC. Naturally, controversy"and publicity"ensued because unlike fellow multiple-nominee Beyoncé, Adele happens to be white.
But you already knew that. So what, exactly, does Adele or her music have to do with the advancement of colored people?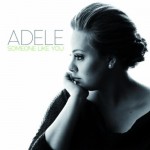 It makes one wonder who is on the NAACP's nominating committee and what their motives might be? Maybe collecting more press attention by inviting the best-selling artist of 2011 to the ceremony as a double nominee and stirring the controversy pot while they're at it.
Or perhaps the Adele is the behind-the-scenes key to why the ceremony, which is normally broadcast on the Fox network, found a home this year on the considerably whiter NBC. It will air five days after the GRAMMYs, and if Adele is that evening's big winner"and we have every reason to expect her to be"she'll be the best bait to lure viewers to the Image Awards short of raising Michael Jackson from the dead and giving him a ticket to the event.
NBC will win, but artists who are truly representative of music of color won't. Unlike past British blue-eyed soul singers like George Michael and Lisa Stansfield, up to now, Adele hasn't even displayed any particularly powerful affinity to American black music (it's telling that the artists she covered on her first two albums, 19 and 21, were Bob Dylan and the Cure), and although she's earned the respect of black performers (Jeremih, for one, has covered Rumour Has It live), it's not like Adele's singles have been big hits on R&B radio.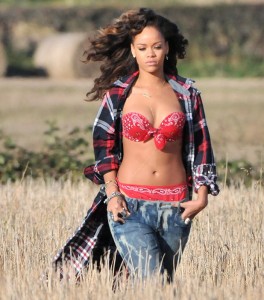 It's a little absurd that she would make the Outstanding Video shortlist while Kelly Rowland, a black performer who had the best video of the year by anyone of any color, was left off for "Motivation." Meanwhile, conspicuously absent from the list of nominees in the music categories: Rihanna, the top black female artist at the moment, whose music or whose, um, image, apparently, isn't black enough for NAACP recognition.
So why is Adele's? She's a great singer, and she sings with great soul, but she's not a "soul" singer. There is a distinction, you know, and it has less to do with being a certain color than sounding a certain color. The late Teena Marie may have been white, but she was a soul singer right down to her core. Every note that comes out of Adele's mouth sounds like a gift from God, but there's no mistaking the color of the wrapping paper.
While I'm not a genre purist, and I don't support musical segregation based on race, by its very definition, the NAACP is a segregationist organization. Not in a way that screams, Blacks only! but in a way that is meant to promote and advance minorities, people of color (which would include 2012 Image acting nominees Sandra Oh and Sofia Vergara). There's no getting around that aspect of the NAACP"it's not written in stone,  just into its name.
Maybe it's time to rethink the acronym and what it stands for (it hasn't been okay to call blacks colored people in my lifetime), as well as defining the NAACP's purpose when it comes to the Image Awards's music categories and the need for them to begin with. It makes sense to honor minority actors in TV and film because they are largely overlooked at the Emmys and the Oscars. This year, the acting nominations for Emma Stone and Bryce Dallas Howard, both of whom are white, feel appropriate because The Help was a film that detailed the black-white experience in the Deep South of the 1960s, and of the principal cast, they're the two who were left out of the Oscar discussion"and nominations.
But mainstream music award shows already do a pretty good job of honoring and featuring black talent. And it's not like Adele isn't going to get her due everywhere else. Do we need to add the Image Awards to the list of Adele-propping organizations? Aren't all of those GRAMMYs she's destined to win on February 12 enough?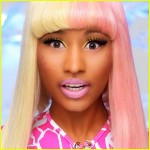 One could argue that the NAACP Image Awards isn't even seriously dedicated to advancing or celebrating black music. What else would explain the absence of a category to honor rap, the premiere black musical art form in 2012? This means Adele is nominated and not Nicki Minaj, a popular rapper who is possibly the best role model on the charts today.
If image were the primary concern, and one would expect it to be with an Image award, Minaj's is more than worthy of merit. She has done as much as anyone to bridge genres and color-based demographics. Her biggest hit, "Super Bass," received some of its earliest praise from Taylor Swift and Selena Gomez, and she's collaborated with artists as varied"and white"as Eminem, Natasha Bedingfield, David Guetta, Christina Aguilera, Britney Spears, Ke$ha, the Lonely Island and Madonna. Minaj also has been as much of an advocate for gay rights as Lady Gaga without being patronizing about it. Meanwhile, Adele collects accolade after accolade and basks in the glow of her spotlight.
I'm not saying that Adele doesn't deserve everything she's gotten. She does"with the exception of this. If she wins either of the Image awards she's nominated for"and considering how weak the Outstanding Video category is, how could she not?"in what way will that be advancing people of color, or their music?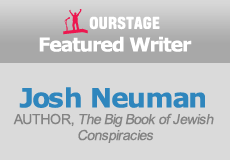 Along with the onstage duets of black mentors and white mentees, the now annual ritual of proclaiming the crossover of country and the ubiquity of pyrotechnics, one of the big themes that ran through last night's GRAMMYs Awards Show was the legacy of the great female performer. From the ten-minute tribute to the Queen Aretha Franklin to Lady Gaga's conspicuous (and borderline Dadaist) thanking of Whitney Houston while accepting the award for Best Pop Vocals to the night's climactic moment"Barbra Streisand's proclamation of the winner of the Album of the Year, there was a sense that the show was bending over backwards to address a panalopy of female perspectives"so much so that if you looked really quickly at Christina Aguilera, Jennifer Hudson, Martina McBride, Yolanda Adams and Florence Welch singing together on stage, you might've thought you had tuned into a musical performance of The View.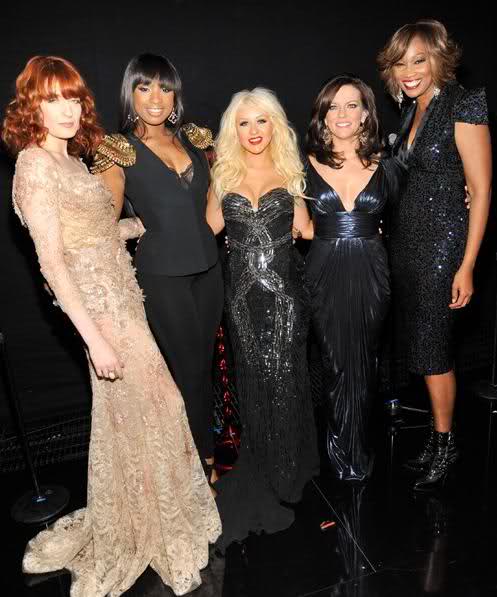 So this made it all the more disappointing that Ari Up!, the pioneering front woman from the seminal reggae-punk outfit, The Slits, was omitted from the GRAMMYs memorial tribute.  Ari (see Ariane Forster), who died of cancer this past October at the age of 48, was subverting genres and deconstructing female archetypes while Lady Gaga was still saying, Ga-ga, goo-goo. During her heyday, Ari and The Slits broke into the punk boy's club and helped establish the sonic and visual vocabulary that would spawn the early ˜90s riot grrrl movement. Unlike many of her punk rock contemporaries, however, the dreadlocked singer-songwriter never stopped evolving. Her legacy isn't just of being at the right place at the right time, but is of a career of perpetual risk-taking"from founding a band (at the age of fourteen) with a name that virtually no DJ at the time would dare to utter to performing what she called space age reggae with the New Age Steppers to moving to Jamaica and starting to perform under the new moniker, Medusa to reuniting with The Slits in 2006.
In fairness, this year's GRAMMY show was one of the most entertaining in ages and the truth is that someone deserving always gets left out of the memorial montage at every awards show. Moreover, having had the honor of calling Ari my friend, it's hard to even imagine her wanting her image to dissolve in to Lena Horne and out to Teena Marie. She likely would've laughed at the number of cutaways during the telecast to The Apprentice's Cyndi Lauper who has long since thrown out the torn fishnets and pink tutus that she took from Ari and shared with the mainstream. She would've found perverse pleasure in the fact that the only slits being discussed last night were the ones in the gowns of Heidi Klum and Lea Michele.