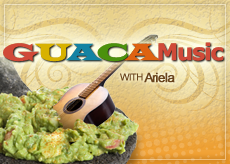 If you are looking for ways to beat the heat, then let us recommend some cool rock music. Freshen up with Alerta Rocket, an awesome rock band from Lima, Peru that is doing great things for el rock Latino.
Visit Alerta Rocket's profile on OurStage and you'll immediately realize why we are in love with these guys. Like many indie bands, Alerta's members started performing at local bars and festivals in Lima and since then, their road to success has been magnificent.
Alerta released its first album in October 2008. By 2009, their first promotional song Beiby was in the top charts on several Peruvian radio stations. That same year, the video of this same song made the list of the 100 best videos on MTVLA and premiered on the Mexican musical channel Ritmoson Latino.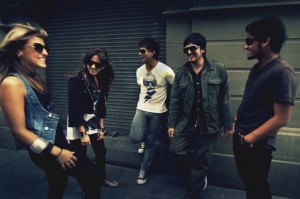 In 2010, Alerta's members released their second video Dame Mil reaching the Top 10 charts on MTVLA. The video also aired for several weeks on both Ritmoson Latino and the Mexican channel Telehit. Right at that time, the band hit the mark by getting a sponsorship from Shure International to perform in a national tour and became Converse regional artists.
Here on OurStage, Alerta has received many accolades from fans. They won a channel prize in March of this year and made it into the Top 10 charts several times. We especially love Dame Mil, a song that talks about the difficulties that sometimes come from understanding the person you love.
Need we say more?  Visit Alerta's profile on OurStage and see for yourself why these guys are making it big in, and out of the rock Latino scene. Enjoy this playlist. Enjoy Alerta Rocket. ¡Provecho!