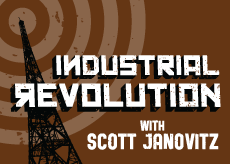 It's not exactly insightful to note that Lady Gaga is at least as much about an image as she is about the music. I'm guessing that the majority of people were aware of Gaga's gimmickry before they ever heard her breakout single Poker Face. My mom, in her mid-60s, could identify Gaga on TV, but I'm certain could not name one song. From her wild outfits to her conceptual videos and performance art appearances (I'm talking about Lady Gaga here, not my mom, whose own meat-dress is far more tasteful), Gaga is the apex where art, fashion, music and celebrity meet.
Of course, she's not the first pop star to arrive at this crossroads. The artist to whom she is most compared, Madonna, certainly lit the way, as did glam rockers like David Bowie. But what is unique about Lady Gaga is that her "brand" has by far eclipsed her music. If Madonna had not kept up some degree of consistency in her music, it would have damaged her brand. Each record she released was met with anticipation and with a critical eye. The music was primary. I don't think she would have faded into obscurity if she had failed on that front"she was too huge a star from the start and would always be a celebrity"but she would not be the colossal star or brand that she is today.
With the release of her latest album, Born This Way, Lady Gaga is arguably the first serious pop star whose music is not the lede in any form of coverage. I've been paying attention and the only recent critique I can recall is that the single Born This Way sounds an awful lot like Madonna's Express Yourself. But those same reviewers also immediately dismiss their own criticism as being beside the point. They argue firstly that Gaga's single was to be taken as a statement in support of gay rights, and the music is kind of inconsequential, as long as it had a groove and sounded good" which of course it did. But if this is the case, then the underlying message here is that none of her music can ever be that important, because that's just one piece of the brand.
Gaga has expanded beyond music. She is keenly aware that changes in the music industry have made being both surprising and ubiquitous the best way to maintain and grow her public image (she appears to have rejected entirely the concept of overexposure). She is not trying to be a music star; she's trying to be a pop star, in the literal, Warhol-esque sense of the term. Music, while no doubt crucial to her as an artist, is now the vehicle she rides into the public consciousness. It is part of her larger brand, built upon her ability to shock and awe, which she does in very strategic moves to maximize public impressions and viral proliferation.
Recognizing that traditional media no longer shapes and drives the story, but instead tells the story of public reaction, Gaga has invented herself as the pop star of the future, unpredictable and spanning genre and milieu.  She does this by re-appropriating existing brands and figures. What she did with Madonna (even appearing with her on Saturday Night Live), she has done with now-late designer Alexander McQueen (a symbiotic relationship, to be sure), as well as fellow shock-art star Damien Hirst, who painted a piano for her, and iconoclastic architect Frank Gehry, who designed one of her insane hats.
The success of Gaga's branding efforts can be marked by the fact that, no matter how controversial or risqué, corporate interests have come calling. Wisely protective of her brand, Gaga is careful about what she endorses. The lucky (not so) few have included Monster headphones, MAC cosmetics (teaming up with yet another pop icon, Cyndi Lauper), Polaroid and others. It's especially worth noting that Lady Gaga doesn't just endorse existing products; in each of these examples, she has teamed with the company to launch new, Gaga-branded products, establishing herself as a creative driver rather than pitch-woman or, worse, sell-out.
Be sure to check out the hyper-overt product placement and subsequent mockery of product-pitching in her amazing video for Telephone:
In reference to the launch of her Polaroid line, Gaga said, I consider myself to be a visionary, not just a songwriter and a singer. I am an artist. I brought my vision and love of fashion, technology and obsession with the future into all of my work with Polaroid.
All of this is great and more power to Lady Gaga for being a savvy businesswoman expanding her reach and her image. Assessing her as more than a singer or songwriter is clearly accurate, but that does not mean she is not also a singer-songwriter who should be judged by the quality of her music. She is known primarily as a musician. It's neither right nor wrong that her fame extends beyond music and that her brand could continue to hold value despite the success of her records. That's just the way it is. But as long as she plays in that arena, she, as a musician (and again, this is with the understanding that she is and should be taken seriously as a singer), should be evaluated in the same way all musicians are. Otherwise, her continued musical output devalues pop music as a whole.

The Good
Christian Bale dances to Gaga
Don't know about you, but all that oil spill footage had us in a deep, greasy funk this week. So it's nice to get some levity, especially when it comes from an unexpected source such as the perpetually cranky Christian Bale. Watch this clever mash-up of Bale circa the 1992 Disney musical Newsies dancing to Lady Gaga's Bad Romance. Yes, it's another Gaga video. We promise we'll stop. Right after we tell you about this one starring babies dancing to Telephone. There, done.
The Bad
Chris Brown denied visa to UK
Days before his UK tour was set to begin, Chris Brown was notified this week that his application for a visa had been rejected due to his February assault conviction stemming from a fight with ex-girlfriend Rihanna. The UK Home Office reserves the right to deny entry to anyone guilty of a criminal offense. Brown indulged in a little pity party in the Twitterverse after hearing the news, writing, U ever feel like the storm clouds are too thick for any sunshine to get through? [sic]. We would feel sorry for him if not for, you know, that whole oil spill thing going on. And every other thing happening in the world.
Gorillaz and Pixies pull out of Tel Aviv music festival
First it was Elvis Costello, now Gorillaz and Pixies have canceled their appearances at a Tel Aviv music festival after Israeli forces attacked ships bringing aid to Gaza, resulting in nine deaths. Costello's wife, chanteuse Diana Krall, is still scheduled to perform this summer.
The Ugly
Lady Gaga debuts Alejandro video, ruffles feathers across America
Remember that time we said were done with Lady Gaga videos? Kidding! This one is the latest from the woman herself, and it's a doozey. The concept is sort of all over the place, but in a nutshell it's about gay men in fishnets and bowl cuts simulating sex with Gaga. Oh, and she wears a nun's habit and eats a rosary, too. If you listen closely, you can hear the message boards on Fox News screaming.
Kanye West's car stolen, totaled
Looks like Kanye West's black Porsche Panamera was stolen in Honolulu and crashed into a house shortly thereafter. We anticipate an explosion of caps on West's blog in 3 ¦ 2 ¦ 1 ¦
Miscellany


The Good
iamamiwhoami artist revealed?
Maybe you've been following the enigmatic (and fairly disturbing) videos of mystery artist iamamiwhoami on YouTube. If not, do check them out. Most are one-minute vignettes set to alternately ambient and jarring electronic music, featuring a feral blonde woman with freakishly long eyelashes. First guess is Lady Gaga, naturally. Who else would wrap themselves in plastic to play the piano, or lick a tree? Well, looks like there may be another wildly eccentric pop performance artist out there. For the mystery reveal, click here. Check out the video here.
The Bad
Lady Gaga's Telephone finally debuts
(And by bad we mean Michael Jackson-style, you know, with dancing thugs, leather and snarls.)
The wait is over for the Lady Gaga and Beyoncé collaborative video for Telephone. For your patience, you get nine-plus minutes of women's penitentiary sexy times, sandwich making, mass poisonings, multiple costume changes and good ol' fashioned, Thelma and Louise-style, female camaraderie. (Sweet Beyoncé even swears!) Get an eyeful here¦ and lookout for cigarette sunglasses to become the next big thing.
Alex Chilton dies
The untimely deaths keep coming. This time it's Alex Chilton, former front man of '60s pop act the Box Tops and later, Big Star. Chilton died in New Orleans on Wednesday at the age of 59 from what appears to be a heart problem. If you're unfamiliar with Chilton's work, we suggest you go to your music source of choice and download "The Letter" by the Box Tops and "September Gurls" by Big Star. Another sad day for music.
The Ugly
Miley Cyrus says a bunch of dumb stuff in Teen Vogue
Oh Miley. The soundbites from your latest interview are like potent little vitamins to fortify all your haters. When you're not dissing the public at large by declaring you and your boyfriend's superiority (I think we're both deeper than normal people, what they think and how they feel,) then you're contradicting yourself. Exhibit A: The more I make music that doesn't truly inspire me, the more I feel like I'm blending in with everyone else. So after this next album, I'm taking some time off." Exhibit B: I don't really believe in breaks. Once you figure it out, let us know. We'll have to make do in the meantime with our shallow thoughts and feelings.
Miscellany