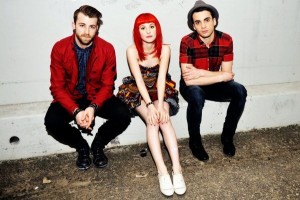 Paramore have revealed that former Underoath drummer and current Almost frontman Aaron Gillespie will be drumming for the band on their upcoming fall tour.
Taking to Twitter yesterday, Paramore shed light on the question of who would be the latest music industry notable to play drums. Fans may recall that longtime drummer Zac Farro left the band in 2010 and they have lacked a permanent drummer ever since. Nine Inch Nails drummer Ilan Rubin has filled in, but with Nine Inch Nails touring this fall, they had to find another replacement.
Gillespie's band, The Almost, released an album through Tooth And Nail earlier this year. The group has yet to comment on Gillespie's decision to join Paramore for the fall, but we'll update you if anything develops further.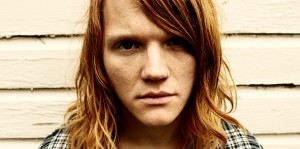 Fans of rock with a spiritual bent are getting a nice hump day treat from singer-songwriter Aaron Gillespie when he announced a string of solo tour dates today, Alter The Press reports.
Most listeners will know Gillespie either from his days as the clean vocalist and drummer for metalcore outfit Underoath or as the frontman for his current alternative rock project The Almost. While both of those projects straddle the line between secular and spiritual, Gillespie's solo work is worship-based, a clearer expression of his religious beliefs.
But it's pretty punk, D.I.Y. stuff as well. Based on what we can glean from Gillespie's site, most of the shows are taking place at houses of worship and are set up by churchgoing fans outside of the traditional booking/promoter system. Which is pretty darn cool no matter what your beliefs are. Though there are only 12 dates arranged for the tour so far, it sounds like Gillespie is interested in adding more dates on the fly.
You can check out the dates on Gillespie's Fanbridge page here. Watch the video for "We Were Made For You," the first single from Gillespie's solo debut album Anthem Song below.
More like this:
During the weekend of May 1st, I was fortunate enough to catch The Bamboozle festival in East Rutherford, NJ. Amid all the great headlining artists and line-up of  up-and-coming acts, there were many vendors on hand with the purpose of either selling a product or sharing a message. I had the special opportunity to sit down and chat with Chris Youngblood of To Write Love On Her Arms about their non-profit organization and their mission. For those of you who don't know, TWLOHA is a non-profit movement dedicated to presenting hope and finding help for people struggling with depression, addiction, self-injury and suicide. They sparked this idea to help encourage and drive people in their treatment and recovery process.
IW: Can you introduce yourself and tell us what TWLOHA is all about?
CY: My name is Chris Youngblood. I'm the director of new media for To Write Love On Her Arms (TWLOHA). TWLOHA is a non-profit organization addressing suicide, addiction, depression and self-injury, and we have been around for about 4 years" this is our 3rd year at Bamboozle. Basically, [we] started off as an original story about one single girl going through a sobriety recovery process. We printed some shirts with TWLOHA on them to help fund her treatment and recovery. Originally 200 shirts were printed and we were lucky enough to have Jon Foreman from Switchfoot be one of the first to wear it. He spread the word while playing a show one night and from there we got tons of positive feedback and messages reaching out from people over MySpace. Four years later, we became a 501c3 (non profit), responded to over 150,000 messages around the world and donated over $700,000 into treatment and recovery around the world.
IW: What are some stories that you've been personally touched by?
CY: One touching moment was in 2008 at Warped Tour. This girl was screaming in my ear because we could barely hear each other " she had tears streaming down her face because her brother had committed suicide two months before this. To know that she had found some sort of hope in our message meant the absolute world to me ¦ those things stick with you and helps get you out of bed and motivated to keep pushing everyday.