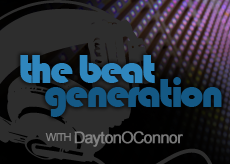 Friends, we at The Beat Generation have some good news and some bad news. Let's start with dessert first and then we'll have our veggies. The summer is shaping up with stellar releases already from Com Truise, Digitalism, SebastiAn and Skrillex along with upcoming records from Junior Boys, Justice and many, many more. Now the bad news: this will be our final installment of The Beat Generation. I know, it's sad! But all good things must come to an end at some point or another. So, with this final installment, we wanted to show a final display of love and affection to the artists that make up the Electronica Channel on OurStage because without them, there would be no Beat Generation. We could dedicate whole columns to great OurStage artists (in fact, we already do) but this week we're showing a couple beat makers a little bit of extra special attention.
Baroni has been a dominant force in the Electronica Channel in the past few months, winning the whole channel three times since last October. Baroni also moonlights as the keyboardist for Italian metal band Icycore and his background in rock music shows through in his music. His track "Silent Signals" (currently competing in Electronica) mixes in elements of industrial, ambient and synth-pop into a swirling whole. You can check out the track below.
Wharmton Rise, the moniker of one Andrew Lawlor, is another familiar name to anyone that has spent time listening to the Electronica Channel. The prolific composer has been active on OurStage for a long, long time already. One quick glance at his profile page reveals chart success going back to May of 2008. Since then, Lawlor has been racking up badge after badge on the site"he's already earned a Top 10 badge in Electronica this year. And he's no one trick pony. Lawlor seems to be intent on getting as much of his music out there as possible. He always seems to be creating and introducing new pieces to the OurStage community. You can check out his track, "Downtown Desolation" below.
This singer has had her myriad talents recognized outside of OurStage already"after all, she was chosen as a contestant on NBC's The Voice and, according to her OurStage bio, Desmond has done a little modeling work on the side. A good looking woman with a strong set of pipes? Her track "Rendezvous""a song which has kept her nearly ever-present in the Top 40 standings in Electronica these past few months" helped us fall in love with the singer first though. We wish Casey the best of luck in wherever she goes next with her musical career. But please, do you expect this girl to not kick butt in whatever she does?
The New York-based Jen Scaturro crafts electronica heavily in debt to a singer-songwriter's voice and perspective. It also carries a very polished, professional edge to it. Makes sense as Scaturro has had a good deal of experience in the licensing and commercial composition game, having had her music in Sundance's Iconoclasts, A&E's The First 48 and MTV's The Real World. Her work also covers a great deal of ground stylistically song to song. "Broken In All The Right Places" is a bubbling little slice of melancholy electro-pop while "At The Same Time" is minimal electronica with fantastic vocal harmonies. You can check out her track currently in competition, "My Other", below.
Well guys, it's been real. Take care and keep on rocking.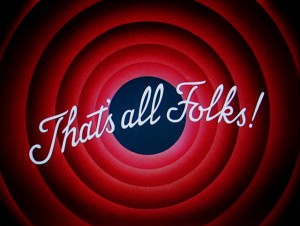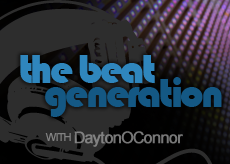 They say that imitation is the sincerest form of flattery. I mean, have you ever seen a really reverential cover band performing live, everything note perfect and in the right place. They're serious about it, man"and if you don't believe me check out this piece by author Chuck Klosterman on Paradise City, a Guns N' Roses cover band out of Cincinnati, Ohio. They mean business.
But back to the topic at hand. If imitation is flattery, what does that make reinvention? Well, in the hands of the amateur it can be derivative, a blasphemous affront to the source material. But, with a skilled auteur at the helm, a remix can be an improvement, a singular reinterpretation which breathes new life into the work it is now a part of. They're inherently reflexive, adding to and immediately becoming part of the experience of both songs. As long as it's good, of course. That's why we wanted to show a little love to some of the best remixers in the game right now.
Netsky
The young Belgian signed to Hospital Records has had a lot of success in his young career (having earned the award for "Best Newcomer Producer" at the 2010 Drum & Bass Arena Awards and recently breaking onto the Hype that Sound's Top 100 Social DJs list) and it looks like 2011 is going to be another banner year for the Drum & Bass DJ. Having already ripped up Swedish House Mafia's "One" and Plan B's "The Recluse", Netsky (aka Boris Daenen) may have had his biggest coup recently with his work on fellow mega producer Rusko's track "Everyday". While the original track is about as dirrrrrrty and great as anything we've come to expect Rusko to put out, Netsky's remake is a whole 'nother animal. An absolutely massive and arguably better track, his remix has a very special distinction. Rusko eventually produced an official video for "Everyday" and in honor of Netsky's mix, a remix of the official video done by director Rollz Royce was set to Netsky's track. The result? Psychedelic, hypnotic awesomeness.
Adventure Club Dubstep
This dubstep (duh) production duo hails from the capital city of the Great White North, Montreal. This might be speculation, but one has to wonder if their city of residence has any effect on their favored production style and musical choices. The group is certainly unique in their choice of material; a combination of populist pop songs with large crossover dance appeal mixed with mixes of tastemaker alternative and punk rock tracks. So in one breath they'll inhale with a treatment of Mike Posner's "Please Don't Go" and they'll exhale with a re-work of Temper Trap's "Love Lost". While the indie and alt rock songs might not seem like the most obvious material to work with, their tracks are linked by a singular dirtiness and grandiosity across all genres. Check out their take on Brand New's "Daisy" below and get goosebumps.
Brand New – Daisy (Adventure Club Dubstep Remix) by Adventure Club Dubstep
RAC
RAC (aka the Remix Artist Collective) is just that"a group of five talented minds that add up to a remixing sum greater than the contributing parts. According to their Web site, in addition to the DJ, media production and record production the group does, the RAC provides "re-interpretations/remixes of individual songs," which "strive for excellence and good taste regardless of genre… that strays from the 'club mix' archetype". The group has certainly found a receptive audience in the online blogger set, with hit mixes for indie heavyweights like Phoenix, Two Door Cinema Club and Anoraak among others (nearly all of them free for download of the group's home page). You can check out their mix for Edward Sharpe & The Magnetic Zero's "Home" below.
Edward Sharpe & The Magnetic Zeros – Home (RAC Mix) by RAC
Boys Noize
The German producer Boys Noize cut his teeth releasing his own singles from 2004 till the present day, and really came into his own on 2007's Oi Oi Oi. However, it's important to note that Alexander Ridha has also made a name for himself as a remixer of note. His remix discography might not be as deep as some of the other people we've mentioned here, but he's got a number of real winners in the work he's done so far. His remix of Feist's "My Moon My Man", which was feature on both his full length debut and the deluxe edition of Feist's hit The Reminder"is a stone cold classic. In addition to that, he's also done great work on tracks from Late of the Pier, Snoop Dogg, Cut Copy and director David Lynch (!). Check out one of Ridha's best remixes from last summer (or of all time, for that matter), his take on The Chemical Brother's "Swoon" below.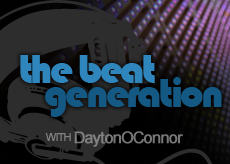 Seth Haley wears a lot of hats. A designer by day, Haley has a second life as a producer/DJ/remixer.  Under the moniker Com Truise, Haley has released a handful of EPs worth of material and done remixes for artists like Neon Indian and Twin Shadow. Most notably, his remix work was featured on the Tron: Legacy Reconfigured record, a collection of songs from the film of the same name as reinterpreted by a number of big time producers including Boys Noize, The Crystal Method and Moby. His output thus far has already made him the darling of tastemaker bloggers like ISO50 and EARMILK, and he's even had one of his tracks mashed up with Lil Wayne's "John (If I Die Tomorrow)" via The Hood Internet. The results are unsurprisingly baller.
The Hood Internet – Slow John (Lil Wayne x Com Truise) by hoodinternet
This, along with the reception to his material has led to a steadily rising profile, so it's not too surprising that his full length debut, Galactic Melt, received the official streaming debut treatment on The Hype Machine. However, Com Truise is still a relatively enigmatic project. It's fitting that he's on the Ghostly International roster along with fellow mysterious knob-twiddlers Phantogram, Dabrye and Matthew Dear. Like the work of much of his labelmates, Haley is a borrower. Pulling from hip hop, post-punk and funk, he wraps his influences in a hazy, gauzy veil of synth. I'm just going to come out and say it: if you don't care for synth or '80s fetishizing, then this is not the record for you. You can stop reading, you won't be interested in it.
Do we still have most of you? Good, because Galactic Melt, Com Truise's debut, is nothing to sleep on. The '80s influence is so strong here that the record feels like a remnant of the tape deck in your friend's Delorean. Haley himself describes the album as, "sort of film score… from the mind" and it lives up to that heady descriptor. Com Truise's work up until this point was defined by, among other things, a distinctly cracked aesthetic. Sudden diversions such as abrupt changes in melody or rhythm were typical. While such idiosyncrasies worked before, the material on the record is a much more direct and focused collection of material and it benefits from this increased cohesion.
"Terminal" functions well enough as a intro to the record, setting the narcotized atmosphere for the rest of the album early on. Galactic Melt really starts about forty seconds into "VHS Sex" when a stuttering 808 kick emerges from the trilling synth mix and absolutely owns the track. Songs like "VHS Sex", "Air Cal" and "Hyperlips" are all swagger and it's a shame that moments like this aren't explored more fully on the record. However, Galactic Melt benefits from the overall diversity of emotion that the tracks explore. "Brokendate" and "Glawio", showing up near the tail end of the record, are both longing for something or someone and "Cathode Girls" notably recalls Com Truise's earlier, more fractured sound.
The most glaringly obvious influence on this record is the '80s, but it's more interesting to pick out the other strands running through the album. There are many moments that feel a lot like Boards of Canada with a modern, accessible update. The hip hop feel of a lot of the tracks, the strong rhythmic beat, keeps many of the songs from spiraling out of control. Those little, subtle touches"the New Ordery bass line in "Cathode Girls", the record scratches on "Glawio"" are what make the record. Too many instruemental records stagnate; the tracks song to song are too samey, the record can't hold the interest of the listener with a vocal accompaniment. On Galactic Melt, everything is shimmering all the time. It's a beautiful thing.
Ever wonder who is responsible for rewarding you your prizes, writing the OurStage blog posts and putting in all the extra elbow grease to keep the Web site running smoothly? Well, that's us"interns hand picked by OurStage's greatest to help run the community. But as the summer months quickly approach, it is almost the end of our stories here at OurStage. Others will replace us and the show will go on.  Before we go, we wanted to give OurStage  a little present. We picked songs that we thought deserved some recognition.  From rock to hip hop and electronica, we love it all.  Whether these tracks have won contests or flown under the radar, they all deserve a good listen. So here we are, the keepers of the community room dishing out some of our favorite  OurStage tunes.
[Editor's Note: While they referred to themselves as "interns", our co-op students are very much full time employees during their time here. They are valued and knowledgable members of OurStage's community team and will be sorely missed.]
Brian here"that's right, the guy who's been bringing you Rapper's Delight and Kickstart OurHeart for the past few months. I picked out a few sleepers from deep within the OurStage reservoir that I think deserve a little consideration. A hip hop song, of course, from a Brooklyn cat named Ahptimus Prime; an instrumental rock journey, by Shane Scheib, that will take you through a few generations of rock in under five minutes and a killer Chicago-style track from blues connoisseur Chris Dair. Enjoy!
Hey all! Emily here"I'm the blogger behind Get Lyrical and the weekly national artist Q&A's on OurStage. Are you a fan of plucky guitar and warm harmonies? What about jangly, upbeat male-female duos? Gang vocals paired with breakdowns that'll knock your socks off? I sure hope so, because you'll find all the above and more in my playlist selections of Statue of Liberty, Madison Violet and Hands on the Stereo. Enjoy!
If any of you know me (Dayton) from The Beat Generation, you know I have a handle on most things electronic and awesome. But did you know I have great taste in all other forms of music as well? It's true! Here are a couple of OurStagers I wanted to make sure get some extra special attention. Sarah Aument is a singer-songwriter based out of Syracuse, NY whose soothing coo and gentle instrumentation are perfect for rainy summer days and quiet fall afternoons. LONGSHOT is a little bit harder; a Boston hardcore band that reminds me of my younger days with their gang vocals and intensity. Light Alive has been tearing it up in the Electronica Channel, and they're about as slick and sweet as all get out. And I saved the best for last with Doctrine (who is CRIMINALLY UNDERRATED in my opinion) bringing dirty, filthy dubstep to OurStage. It'll make your head nod.
As the monthly prizing girl (aka Chelsea) here at OurStage, I come across a lot of extremely talented musicians every month. Though each winning song is deserving of its success, there are a few artists that always catch my attention. The songs that I chose have all won monthly channels, but in very different genres"rock, singer-songwriter and pop. My playlist has catchy rock piece by Orange Avenue,  softer song with influences loosely tied to blues by Derek Stroker and a bubbly and sweet pop tune by Sierra Noble. Although the styles of music are very different, there is one common theme between these three songs"the talent of the musicians.
Hello OurStagers! Marissa here"although I don't write any blogs, I am sure you guys have seen me in action on Twitter, Facebook, Tumblr and Foursquare. While digging deep into the OurStage vault, I found some songs that I really enjoy.  A light-hearted and airy song by Ben Carter, We Are Friends, a pop-punk song you can mosh to by At The Edge and a catchy hip hop tune from by my boy K.i.T. Check them out, I dare you.
There you have it. So sit back, relax and enjoy these sweet, sweet tunes. We can all assure that you won't be disappointed.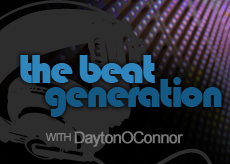 Summer is finally, officially upon us"unless you live in the Southern Hemisphere, in which case this post doesn't really apply to you. You see, we love to celebrate the summer season here at OurStage. Otherwise we wouldn't have set up the "Rock n' Popsicles" Competition. But that wasn't enough for us over here at The Beat Generation. We think that all you Beat Generationalists deserve a little taste of the good time vibes that come with the season, electronica style. From the hot nights on the boulevard to the banging parties, you can probably picture dance music and summer strolling down the street hand in hand. An abstract concept, sure"but you get my point. It almost feels like they were made for each other. So, on this fine Sunday afternoon, why not enjoy a playlist soundtrack for those sizzling summer days and nights. Kick back and relax friends, while you bask in the glow of these ten tracks. Cheers.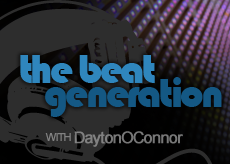 Four years between records can feel like a long time and four years is like sixteen (or something) in house music years. It's been almost exactly that length of time since Digitalism released their debut Idealism. Their first album was more than a modest success"the duo (comprised of Ä°smail Tüfekí§i and Jens Moelle) made a big splash in the indie dance music world, suddenly finding themselves on equal footing with contemporaries like Hot Chip, Van She and The Presets. In fact, the only other indie dance record that had as good a debut that year was Justice's  .
All that said, Idealism was a heck of a record, very much worthy of the praise and following that it gathered. The fifteen song set of housey-electro, presented with a strong, beefy rock influence and structure, was designed for crowd pleasing. However, Idealism had a number of wrinkles to help distinguish the group from some of the competition. The tracks had a lot more punch then some of their other more fey contemporaries, and the duo's love of Daft Punk came off as charming and celebratory rather than derivative. While the group was relatively quiet during the stretch between albums, they always had their assured, confident debut to build a reputation on.
Digitalism – 2 Hearts from White Rabbit tv on Vimeo.
It looks like Digitalism are trying to keep the magic alive on I Love You, Dude. And they have a great shot the second time around as the record doesn't suffer from the so-called "sophomore slump" that plagues so many promising bands. The record kicks off with "Stratosphere", one of a couple of tracks on the album that could easily have been slotted into their previous record. The most obvious trait of the record is tracks like these""2 Hearts", "Blitz" and "Forrest Gump""are  sonically in line with songs from their first record like "Pogo" and "Idealistic". It's these tracks, this style, the Digitalism we're familiar with, that make up the front half of the record.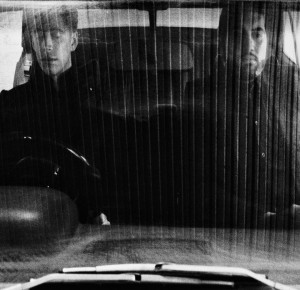 While their sound is still recognizably "theirs", they've both streamlined their attack and tried to expand their oeuvre. An undercurrent of melancholy populated Idealism with high energy tracks like "Echoes" and "Moonlight" bearing some kind of emotional weight.  That same melancholy is still present in much of I Love You, Dude, but the group presents it in a more nuanced fashion. The interesting development is that the group is now producing tracks that sound like they could narrate the fight scenes for a flashy big budget action movie. "Miami Showdown", a late record  highlight, moves with a lot of swagger and "Reeperbahn" feels like a throwback '90s big beat track that packs a serious left hook.
Still, despite the growth and time between records, Digitalism have kept their rockist core intact. Digitalism worked with Strokes frontman Julian Casablancas on "Forrest Gump" and the pedigree of both acts makes the union work. An indie dance band who treats their synths like guitars getting it on with a rock 'n' roller with an electronic music fetish? Hey, it works.
Forrest Gump by digitalism_official
The energy that Jens and Ä°smail bring to I Love You, Dude give a kick to some of the best tracks on the record. "Blitz" proves itself worthy of its title, relentlessly and playfully circling around an upbeat synth riff. "Encore" the last track on the record, holds the line steadily as it builds to a final crescendo to close out the record. While not all of the group's diversions are as successful as this""Antibiotics" stab at rave house could've been more fully realized and "Just Gazin", while an admirable attempt at effeverscent, pretty synthpop, feels out of place compared to the rest of the record"I Love You, Dude stands as a strong, unified statement. With songs that are sure to frenzy the crowd when the group headlines the summer HARD fest this year and tracks that'll appeal to the bedroom headnodders, Digitalism has a little something for everyone.