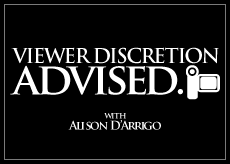 After 29 years, it's safe to say that millions of people across the globe still want their MTV. Since its inception on August 1, 1981, MTV has turned itself into a pop-cultural juggernaut, from helping to mainstream rap music to pioneering the trend toward reality television with shows like The Real World. But the MTV of the 1980s was in a much simpler format, modeled after Top 40 radio; the channel brought in punky and energetic 20-somethings, coined the term "VJ" and the rest is history.
Now MTV is at again, searching for the next "TJ" or Twitter Jockey. My, how the times have changed. But as it is MTV's birthday, we thought we'd get nostalgic here on Viewer Discretion Advised and celebrate where the music video actually got its origins by remembering the videos that launched a billion views in households across the country.
The most perfect song that could have ever been used in the launch of MTV, we still get chills when it comes on the radio. Never mind the fact that it single-handedly revolutionized the way we would think of music and television together, but The Buggle's "Video Killed the Radio Star" is a perfectly ridiculous representation of what the '80s had in store for the future of music videos, featuring everything from tinsel wigs to keyboard melodies matched with out-of-this-world motifs. Up next, Pat Benatar's "You Better Run," the epitome of 1980s sex appeal. Dark cat eyes, skin-tight leather pants and punk-rock feathered hair, Benatar cemented her place in video vixen history. The clip below closes out with a word from each of the first 5 original VJs, who all went on to become celebrities in their own right. So happy birthday, MTV, here's to 29 more magical, musical years.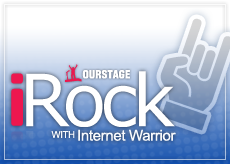 Generation Y (a.k.a. Echo Boomers) brought forth many new platforms of social networking with advancements in communications, media and digital technologies. As the world changes around us, music dramatically progresses with the births of new genres, new marketing strategies and, of course, the popularity of music videos. British synthpop/new wave group, The Buggles were right on the money when they recorded their debut single Video Killed the Radio Star in 1979. For the past few months music videos have been a hot subject for many of my friends in the industry. There's speculation that many artists who are able to put together a professional-looking music video have a better chance to become noticed. But before we go into a long discussion about this (which will be a Generation DIY topic in the near future), here's a list of music videos I found on OurStage that cover all the criteria I look for in a solid rock music video. Without further ado, this week's OurStage iRock artist music videos!
[playliststart] [playlistend]