After interviewing another member of The Unity Tour earlier this summer, we were excited to sit down with the tour's founding and headlining band 311. The easy going nature of their music and unique blend of multiple genres are perhaps their most striking attributes "not to mention the band's work ethic and glowing chart track record. Everyone one of the band's releases have peaked within the Top 15 on the Billboard Top 200 album list. With catchy songs, charting albums and industry respect, we were curious to pick guitarist/vocalist Nick Hexum's brain about the band's techniques, releases and accomplishments. Check out what he had to say!
OS: You've been doing the Unity Tour for 5 years now. What has the name come to mean and why has it become such a staple for the band?
NH: "Unity" is one of the coolest words in language.  It means oneness.  It has always been associated with us. First, it was the name of the first CD we ever put out"that was a huge deal in '91 Omaha "311 actually has a CD! They are big time!" It also is a song on our first album and in 2003 we started branding our summer tour with that moniker.  In order, our main support for the Unity Tour has been:  OAR, The Roots, Papa Roach, The Wailers, Matisyahu, Snoop Dogg, Ziggy Marley and this year, The Offspring.  What a great way to spend a summer!
OS: The Unity Tour has featured quite an eclectic lineup of support acts (Snoop Dogg, The Dirty Heads, The Offspring, etc). How do you decide on who will come along on the tour each time?
NH: We want to make sure the bands have the right attitude.  No shoe-gazers or anger merchants for the Unity Tour. We invite bands that are going to be fun and put on a good show.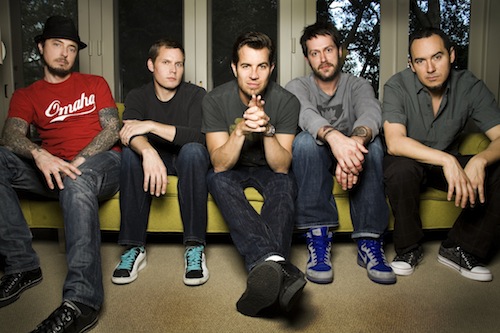 OS: You've called Uplifter your heaviest record. What inspired a release like this?
NH: Some of it is heavy.  As always, you get an eclectic blend with 311. "Too Much Too Fast," "Two Drops" and "My Heart Sings" from the new album are not heavy at all.  We try to take both sides, the hard and the beautiful, farther each time around.  Perhaps our next album we will attempt to put the hardest and most beautiful into the same song.  The possibilities are endless.
OS: Bob Rock produced the latest album (perhaps one of the reason for its heavier sound). What was the artistic process like with a guy who's worked with bands like Metallica?
NH: We learned so much from him.  His vast experience was an endless well for us.  He's a really nice guy, too.
OS: You've all had a positive, easy-going attitude on and offstage throughout your career. How has the band been able to maintain this during all of your hectic schedules and the stresses of being such a noteworthy band?
NH: We work hard on ourselves on and off stage.  You only go around once so why not do your best to face your issues and help mankind?
OS: 311 celebrates 311 day every year with shows, sales and live streaming. How did this whole thing get started?
NH: People had been suggesting that perhaps our name was in reference to a date.  We realized we could turn this into a holiday and it's been gaining steam ever since.  This last one was the greatest night of my professional life so far.  There was so much love in the room you could taste it.
OS: Many of your albums and songs have ranked well on the Billboard charts. Is there a song or an album that you think really captures the 311 sound the best?
NH: I'm quite fond of Uplifter right now.  It's standing the test of time.  We plan to make the next one our best yet!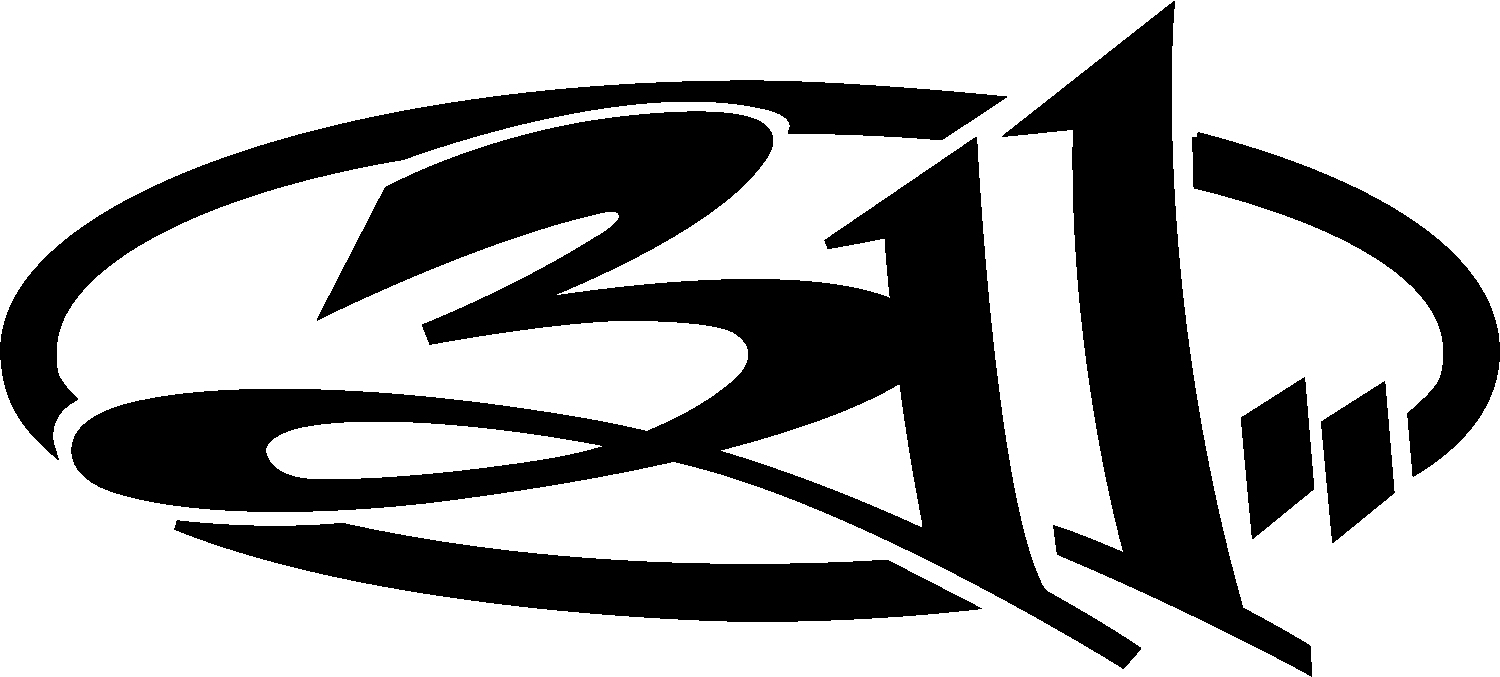 311 has schedule a cruise to celebrate March 2011 that sets sail on 3/3/2011. In the meantime, check out some of the band's fall dates:
10/16- DeLuna Festival, Pensacola, FL
10/17- Alabama Theatre, Birmingham, AL
10/19- LC Pavillion, Columbus, OH
10/20- Sherman Theatre, Stroudsburg, PA
10/21- House of Blues, Atlantic City, NJ
10/23- Pier Six Pavillion, Baltimore, MD
10/24- Charlottesville Pavillion, Charlottesville, VA
10/26- Tennessee Theatre, Knoxville, TN
10/27- House of Blues, Myrtle Beach, SC
10/29- The Fillmore,  Charlotte, NC