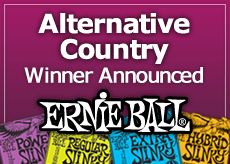 Strings are the oil that keeps the alternative country engine running. Whether in the studio, on the road or on stage, shiny new strings keep the music blasting well into the night. In February, Ernie Ball lent a helping hand to artists in the Alternative Country Channel, offering one Grand Prize Winner a chance to earn a year's supply of free strings and accessories.
Coles Whalen, a songstress hailing from Denver, Colorado took home the cake with her song Go Child. One look through Whalen's OurStage profile is all you need to know that she has alternative country in her blood.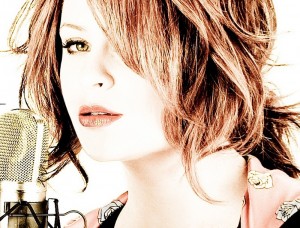 Whalen spent her early days touring the country in her pick up and camper, spreading her voice and music across the country. In 2007, she parked the camper permanently in Denver, and has been cranking out the tunes ever since, opening for artists the likes of Rufus Wainwright, The John Butler Trio and Paula Cole. Join us in congratulating Coles Whalen on her win, and stay tuned to the OurStage Magazine for our upcoming interview with her.
Artists in the Hard Rock Channel are currently competing for this month's Ernie Ball prize. Head over to the channel now and show those artists some love!