Remember the year 2000? When the world stopped panicking about Y2K and N'Sync topped the Billboard charts, selling 2.42 million copies of their sophomore record No Strings Attached in just one week? Oh, what a difference a decade makes. Today we scoff at Y2K hysteria, and artists rarely (read: never) see those kinds of astronomical sales. But on a positive note, this means that smaller acts can climb their way up the charts, and in 2011 a number of indie artists are finding their way to the top"albeit with significantly smaller sales figures.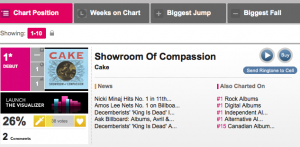 It was California-based alt-rockers Cake who kicked off the year of unlikely chart-toppers. Showroom of Compassion"the band's first record in more than ten years"debuted at the top of the Billboard Top 200, giving them their first Number 1 album of their career. The Decemberists followed with The King Is Dead, bumping Cake from the top spot to earn their first number one record. Then came Amos Lee, who earned his first number one album with his third full-length Mission Bell.
We'd love to tell you that the news is all good"that smaller acts are finally seeing sales that match their talent. Unfortunately, while these artists have been breaking records with their Number 1  hits, the numbers tell a different story. Cake's Showroom of Compassion sold only 44,000 copies, making it the lowest-selling Number 1 record since SoundScan began tracking sales in 1991. The Decemberists fared slightly better, managing to move 94,000 copies in their first week atop the charts. It looked like album sales were increasing, but just two weeks after Cake set the record for fewest copies sold to earn a Number 1 slot, Mission Bell sold a meager 40,000 copies to claim the title.
These dismal sales have the industry poised for one of its worst years ever. In the week ending January 30th, while Amos Lee was atop the charts, overall album sales totaled 5.3 million units. According to Billboard, that puts sales down 18% from the comparable week of 2010, when sales reached 6.5 million.
But wait! There's hope! Before you decide that this is a sign of the end times for the industry, consider the success of digital downloads, which Billboard reports aren't suffering as much. While Cake was racking up the tiny number of sales they needed to earn a Number 1 slot, Britney Spears' latest single "Hold it Against Me" was downloaded 411,000 times. Lady Gaga's "Born This Way" saw opening week digital sales of 448,000. And during the week that Amos Lee broke the record, digital downloads were down just 1 percent from the comparable week of 2010.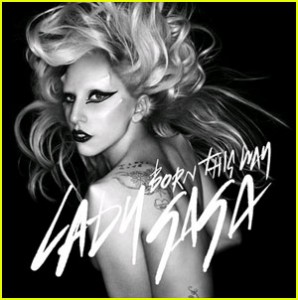 So maybe there is hope for the independent artists out there. Perhaps pop stars will rule the world of digital downloads, while fans with indie sensibilities (and CD players) continue to purchase physical copies of their music. Or maybe, as Cake's Vince DiFiore told OurStage in February, [Fans] must feel sorry for us, or something like that, buying our record instead of getting it for free.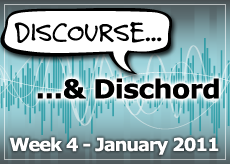 The Good
Decemberists debut at Number 1 on Billboard
For the first time in their career, Portland folk rockers The Decemberists debuted at the top of the Billboard 200 with their latest offering The King Is Dead. Hitting the top of the charts is always a big deal for an independent band, but their sales figure"94,000 copies"is underwhelming. Still, it was enough to keep Kidz Bop 19 from nabbing the Number 1 spot. And for that, we are eternally grateful.
Jeff Buckley biopic in the works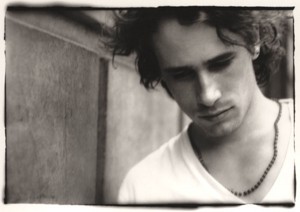 It's been almost fourteen years since singer-songwriter Jeff Buckley drowned in the Mississippi River. In the years since his tragic death, his mother, Mary Guibert, refused to release his music for any of the hundreds of screenplays she saw. Now it seems like the right treatment has finally arrived. A Buckley biopic is in the works, with Robert Pattinson, James Franco, Jared Leto and James Mardsen all competing to play the iconic crooner. Guibert's a tough cookie"we can't wait to see who wins her approval.
The Bad
Nicki Minaj's fans get her kicked out of London hotel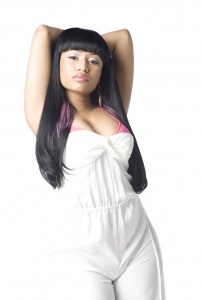 Nicki Minaj returned from a long day of press in London to find out she had been kicked out of her room at the Dorchester Hotel. The reason? Her fans, or as Minaj calls them, her barbz. Apparently a gaggle of barbz clashed with the paps, fights broke out and an ambulance was called. Nicki took to Twitter to thank her tenacious fans for their support, saying, It got a bit CRAZY ¦ hopefully the next hotel will be nicer. And maybe undisclosed?
Charlie Louvin dead at 83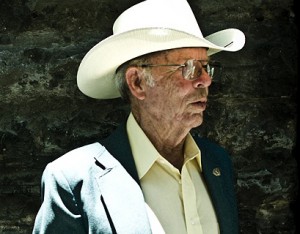 Charlie Louvin, one half of the legendary Louvin Brothers duo, passed away in Nashville after a battle with pancreatic cancer. Louvin and his brother Ira are widely recognized as the originators of the pure, honest harmonies that permeate and define country music to this day. Ira Lovin died in an automobile accident in 1965. R.I.P. Charlie.
The Ugly
Cher pissed over Oscar snub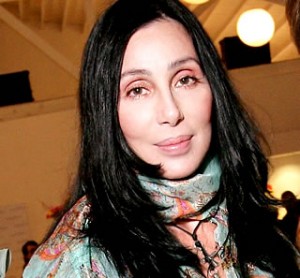 The sweet nectar of her Golden Globe win for Best Song turned to sour grapes as soon as Cher realized her song, You Haven't Seen The Last of Me for the movie Burlesque was passed over for an Oscar. She tweeted thusly: We didn't get a nomination 4 best song! That sucks! Diane's song is so beautiful! It's hard to understand how u win the Golden Globe 4 BEST SONG & not even get nominated by the OSCARS? Cher, Cher, Cher ¦. SNAP OUTTA IT!
Ryan Murphy pissed over KoL snub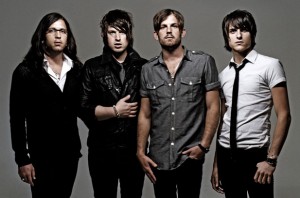 Oy vey. Here's another bitter tale of rejection. When Kings of Leon passed up the opportunity to have their songs featured on Glee, the show's creator, Ryan Murphy, reacted in a way that was less than age appropriate. In an interview with The Hollywood Reporter he seethed, F**** you, Kings of Leon. They're self-centered a**holes, and they missed the big picture. They missed that a 7-year-old kid can see someone close to their age singing a Kings of Leon song, which will maybe make them want to join a glee club or pick up a musical instrument. Chill, dude. A 7-year-old not hearing a rousing rendition of Sex on Fire is hardly the end of the world.
Miscellany