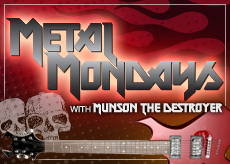 Though physical sales of music have been on a very steady decline in recent years, there are two genres of music that still really appreciate the physical item, and metal is one of those genres (country being the other). Metalheads might not be buying the most CDs out there, but you'd be hard pressed to find a metalhead that doesn't own a fair amount of metal merch. T-shirts, posters, vinyl, stickers, patches, you name it, metalheads want it. One of the few physical mediums of music still selling pretty well are DVDs.
Metal DVDs usually fall into one of three different styles: bonus material, live sets or documentary-style. Many DVDs often have multiple discs, each disk featuring a different type of content. Given that so much emphasis is put on metal bands playing live, it shouldn't be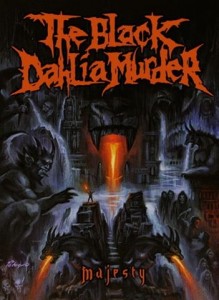 much of a surprise to know that most DVDs have a strong emphasis on live footage of bands. Out of the most highly regarded metal DVDs out there, most feature some combination of truly interesting footage or include a very special performance. For example, Gojira's The Link Alive is a DVD that essentially features a live set, but that live set is of the band playing The Link from front to back (with a couple extra songs) in a very small, intimate, packed venue full of passionate fans.
As rated by the members of metalstorm.net, the highest rated DVD with more than twenty votes is Pain of Salvation's Ending Themes: On The Two Deaths Of Pain Of Salvation"a truly remarkable DVD. It is a two-disc set, the first DVD featuring a rather lengthy ten-part documentary on the band, the second featuring a sixteen song live set from Amsterdam (a great set, at that). In addition to the two main components, there are quite a few "bonus features" on each disk, including things such as deleted scenes, the making of, a quiz, etc. Pain of Salvation really got it right with Ending Themes. If you're looking for another DVD that follows this general format, The Black Dahlia Murder's Majesty is a pretty great package, though their documentary is  filled with hilarious European tour antics.
Every now and then, a band comes along and absolutely shatters the current "metal DVD" mold. One of the more landmark releases that steps outside of the regular realm of metal DVDs is HORSE the Band's Earth Tour DVD. A monolithic seven-DVD set that chronicles the band's legendary "Earth Tour" spanning forty-five countries in four different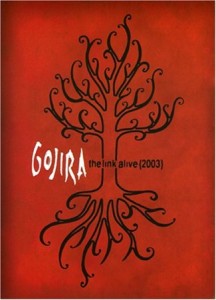 continents. The movie totals about ten and a half hours, boiled down from 134 hours of footage according to the band's statistics. The physical package comes with the DVDs, a photo book and some sort of random keepsake from the band. Since those packages are pretty limited, you can get a torrent of the photobook and movie, straight from the band themselves and all they ask is for a modest donation. Certainly worth spending a few bucks for, even if you're not a huge HORSE the Band fan.
What it really boils down to is that some of the best metal DVDs aren't just bands playing live or doing some sort of menial things that all metal bands do. Instead, what makes a metal DVD great is when the content is truly special in some way, whether it's a remarkable live performance (Gojira), tells a gripping story of band doing something totally unorthodox (HORSE the Band) or features a bunch of people having a great time clearly showing they love what they're doing (The Black Dahlia Murder). So, readers, what are some of your favorite metal DVDs that you've seen, and why?