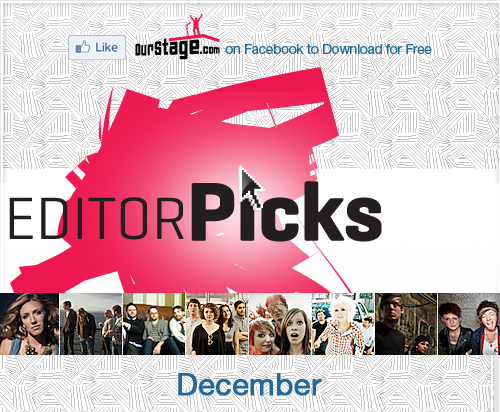 It's getting a little colder, so we drummed up some new tunes for you to warm up to. Feel free to sit down next to the fire, download these songs for free, and enjoy them alongside a nice, warm cup of hot chocolate.
Katey Laurel – "Two Birds"
You'll love this if you want: an even-lighter Kelly Clarkson
To The Sea – "Conquer The North"
You'll love this if you want: something to give you a fighting spirit and need a tune to shout along with
Please Do Not Fight – "Silence My Skin"
You'll love this if you want: a thinking man's New Found Glory
The NowhereNauts – "Try to Light My Fuse"
You'll love this if you want: a punchy indie rock group with catchy guitar riffs

The Lost Colors – "Say OK"
You'll love this if you want: heavy-handed soulful pop punk with a touch of Paramore
The Nearly Deads – "Fact and Friction"
You'll love this if you want: powerful female vocals coupled with heart-wrenching alt-rock
Gabriel the Marine – "On and On"
You'll love this if you want: a Ra Ra Riot/pop punk love child
Roses and Pirates – "Finding Fires"
You'll love this if you want: a charming folk sound that has a bit of a kick to it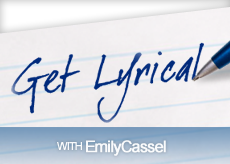 This week's focus on Get Lyrical is a female-fronted, Christian-oriented band that writes anthemic power pop ballads with a positive message. No, we're not talking about Paramore. We're talking about the Wichita-based Lost Colors. But don't dismiss them as a clone just yet, because on tracks like Blame the rockers prove that they have plenty to offer besides obvious comparisons to Hayley Williams and Co.
The song opens with the line, "You lie there motionless and empty as the sky crashes down/The stars continue to fall down like heavy rain, bringing your dreams to the ground." Not the most uplifting imagery to come from a Christian rock group. And the song doesn't get any cheerier in the second verse, as frontwoman Ellie Gorman sings about past regrets and the "shadows of your mind." But the Lost Colors have a plan"by presenting this bleak perspective in the track's early lines, they make the advice they dispense in the chorus seem all the more valuable: "When life drags you down, don't you give up on yourself/Stop the blame."
The band says the track speaks of taking responsibility of one's actions rather than blaming others for their mistakes. And with the powerful guitars that back up the song's forceful chorus, you can't help but listen to that suggestion. Luckily, that doesn't mean the group isn't sympathetic, admitting "I know that it's easy to blame everyone for our own lack of motivation/I know that it's easy to blame everyone than fixing our own situations." Uplifting rock that shares a message without being preachy? We can get into that! Check out "Blame" below.
Are you a songwriter with an interesting story to tell? Let us know at pr@ourstage.com!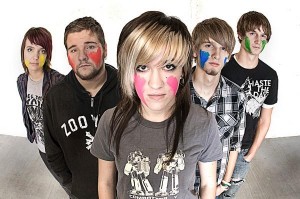 Jesus rock may seem like a niche market, but Christian/gospel music sales last year amounted to nearly half a billion dollars, according to the Christian Music Trade Association. That's nothing to scoff at, even if your tastes lean towards the more agnostic. Wichita's The Lost Colors wear their Christianity with pride, but their turbo-charged pop-rock is palatable for both saints and sinners. Say OK begins with big, meaty guitars that send up banks of fuzz for singer Ellie Gorman to power through, while arcs of keys and chugging riffs up the urgency. Turn Around, with its spinning chorus, has just as much aggression, this time turned inward. But Blame veers from introspection to incrimination, challenging the listener to take stock of his or her actions and quit foisting the blame on others. The Lost Colors steep their rock in stormy hues. Which makes sense, because when your soul is at stake, things can sometimes seem a little bit bleak.