There have been so many live performances at the MTV Video Music Awards that I couldn't possibly remember them all. But according to a quick sampling, most of them were mediocre, some offensively so. The best and worst, however, stand out in the cultural memory. There were certainly some good ones and some horrible ones not on this list, but here's what made the biggest impression:
The Best:
6. The Hives, 2002 " Main Offender
A pretty rocking performance, but what puts this one over the top is singer Howlin' Pelle Almqvist announcing that they're out of time, so everyone can turn their televisions off, knowing full well that The Vines were just about to start playing.
Aspiring indie musicians, take note. If there was ever a sign that the Internet was integral to pushing your band, to promoting yourself and your music online, look no further then WU LYF to see a shining example of how it can be done. You see, WU LYF isn't just a band, they're a "brand". And they've marketed their brand very, very well. How did they do it? "And how good can they really be," you might ask, "since I have never heard of them?" It's that unknown quantity, that mystery, that is integral to their success so far.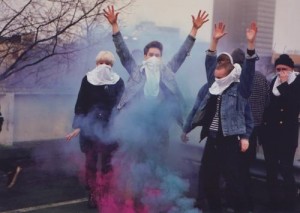 WU LYF, or World Unite! Lucifer Youth Foundation, are a British indie/experimental rock group who describe themselves as a "heavy pop" band with a quasi-radical/anarchistic aesthetic. That's about as much as we can gather from our detective work. But, it's that mystery, that mistique that is what brings the band their most attention. They've been around since at least 2010, letting songs trickle out every couple of months. With a historical aversion to shows and the rock press, the band notably "didn't really do" live performances up until this year as they tour around the UK in support of their debut record Go Tell Fire To The Mountain which came out in mid-June to pretty positive reviews.
So what's so special about a bunch of young hipsters that know their way around photoshop, have destructive youthful idealism and an anti-social attitude? All of that, actually, and they're marketed well. Their manager, previously known only as "war god" was eventually revealed to be Warren Bramley, founder and manager of ad agency four23. The agency is known for unique, artistically-inclined campaigns for high profile clients like Oakley, Reebok and Virgin, as well as projects involving "[creating] visual identites". Creepy. But they must be good at their job. Despite only maintaining a web presence and offering only one piece of merch"a £50 copy of their demo recordings"the group had already racked up write ups in major publications like The Guardian and NME. In fact, the most notable thing about the group, up until their record came out, was the fact that they get so much press coverage. It's all very ironic, reflexive and meta and people have gobbled it up.
Band marketing has had a long, rich history in rock and roll. Though the purist rock fan will always cry foul over the manufactured and the ingenuine, image has always been a major factor in one's appeal, "real" or not. In fact, the way many famous acts in rock and roll have gotten their starts as less than organic creations. Rock group Supertramp was originally assembled by the acquaintance/patron of a Dutch millionaire benefactor and The Monkees were assembled for the TV program of the same name in the 1960s. But a better example of a group with such a meticulously constructed image comes from the punk era late '70s.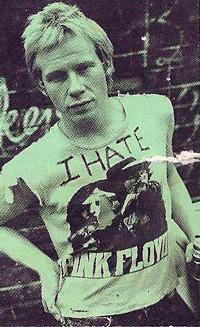 The Sex Pistols are regarded today as one of the most important punk bands in the history of rock music. However, the band didn't truly get their start as a group until they came under the wing of local business owner Malcolm McLaren. The proprietor of local clothing shop SEX, McLaren had some experience in the punk scene already, having previously met the New York Dolls. So the group, soon after meeting McLaren, added another member to their ranks: Johnny Lydon. The man who would soon front the band and be rechristened Johnny Rotten was picked not because of his musical ability. Lydon first came to the attention of McLaren when he was spotted walking in Manchester sporting green hair and wearing a Pink Floyd shirt"a shirt which had the words "I Hate" added to the top and featured a face on the from which had the eyes crossed out. Another future member added to the band, John Simon Richie aka Sid Vicious, was also recruited due to his look and punk presence. McLaren himself later stated that had he met Vicious before Johnny Rotten, it would be Vicious fronting the band.
So let's look at the similarities. The Sex Pistols were a London, UK-based rock group, which began as an underground sensation with a heavy following in the art/avant-garde community, and were groomed by a close business associate into becoming a group that everyone talked about and proved to be one of the most enduring acts of their era thanks in large part to their image and approach to being a band. WU LYF is a Manchester-based rock group made up of an enigmatic set of members which started out as an underground (as underground as a blog following can be these days) with a heavy following in the art/avant-grade community, which have been groomed by a close business associate, and have thus far generated a lot of buzz. Am I saying that WU LYF is the next Sex Pistols? Absolutely not. But they have as good a shot as any other act out these days.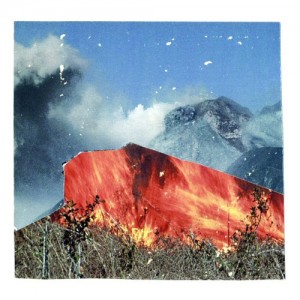 Many groups espouse this kind of self-promotion these days; keep your online fan base satisfied but guessing with your output, maintain an intentionally mysterious and unknowable image and let the press promote you themselves with think pieces on what your group "really means" in terms of the big picture. Now, does this hype correspond to record sales? Well, not exactly. The band's debut cracked the Top 100 in their first week's sales – in the UK, mind you – and that's been about it. They're just starting out in their careers.
In terms of making a name for yourself, the old approach of tirelessly working and putting yourself out across as many types of social media still reaps the biggest rewards. But at least to generate buzz among a certain audience, WU LYF is doing a pretty good job of it.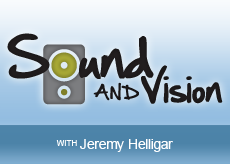 "Have you lost your mind?!"
That's the thought bubble I could have sworn I saw spring from my friend's head several weeks ago when I mentioned that my all-time favorite remake is Aretha Franklin's 1971 Sunday-morning-at-the-pulpit rendition of "Bridge Over Troubled Water." "You mean her version isn't the original?" he asked, totally floored. No, she borrowed it from Simon & Garfunkel, who had hit No. 1 with it the previous year, and never gave it back.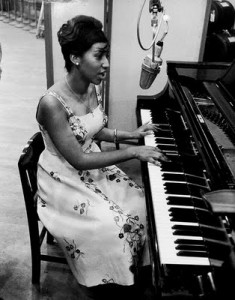 Every time I think of Franklin and the crafty way she used to take ownership of other people's hits (Dionne Warwick's "I Say a Little Prayer," Ben E. King's "Spanish Harlem" and most famously, Otis Redding's "Respect"), I remember a story Dusty Springfield once told me. Franklin was originally offered "Son of a Preacher Man," and when she turned it down, Springfield snatched it up. Shortly after Springfield's version hit the Top 10, she met Franklin for the first and only time in an elevator. Franklin walked in, put her hand on Springfield's shoulder and simply said, "Girl." Not another word. "I just about fell out!" Springfield told me, still in shock and awe decades later.
Franklin eventually recorded "Son of a Preacher Man," and Springfield so liked what Franklin did to her hit that she began performing it in concert Franklin style. And that, folks, is what you call running off with someone else's song. (For the record, I prefer Springfield's original.) Now, here are ten other cases of musical robbery.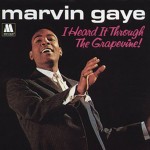 Marvin Gaye "I Heard It Through the Grapevine" Just one year before Gaye went to No. 1 for seven weeks with his biggest hit, Gladys Knight and the Pips took their gospel-infused version of one of Norman Whitfield and Barrett Strong's two crowning achievements (the other being the Temptations' "Papa Was a Rolling Stone") all the way to No. 2. Both are spectacular, but Gaye's moody, brooding take, which actually was recorded first, making it a "cover" in timing only, will always be definitive.
Marvin Gaye "I Heard It Through the Grapevine" (a capella)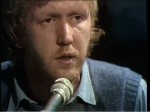 Harry Nilsson "Everybody's Talkin'" and "Without You" Little-known fact: The late singer-songwriter who wrote Three Dog Night's "One" had his two biggest hits singing other people's words. Fred Neil's 1966 original version of his own "Everybody's Talkin'," though moving, lacks the mournful tremulousness and vocal drama that Nilsson brought to it three years later. Nilsson's emotional bells and whistles sell the song. "Without You," his biggest and signature hit, was written and recorded by Badfinger in 1970, two years before Nilsson took it to No. 1, and has since been covered by Mariah Carey and seemingly at least one contestant per season on American Idol. The song, however, belonged to Nilsson in life, and it still does in death.
Harry Nilsson "Everybody's Talkin'"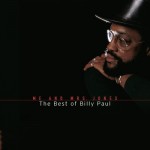 Billy Paul "Don't Think Twice, It's All Right" Bob Dylan's song has been done to death"by Peter, Paul and Mary, Johnny Cash, Waylon Jennings, The Four Seasons (under the pseudonym The Wonder Who?) and so many others"but Paul's jazz-inflected rendition gave it a certain soulful urgency lacking in every other version I've heard. This is one of those rare times that someone not only did one of Dylan's compositions justice but did it better than Dylan, too.
Billy Paul "Don't Think Twice, It's All Right"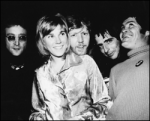 Anne Murray "You Won't See Me" I'd read it many times and always assumed it was a suburban myth, so when I met Murray in the '90s, I asked her, "True or false: Did John Lennon really tell you that your 1974 version of "You Won't See Me" was his favorite Beatles cover?" True. Better than Marvin Gaye's "Yesterday," Elton John's "Lucy in the Sky With Diamonds" and Aretha Franklin's "Eleanor Rigby." (I wonder what he would have made of Tiffany's "I Saw Him Standing There" had he lived eight years longer to hear it.) Once again unwrapping her gift of interpretation six years later, Murray took the Monkees' "Daydream Believer" and made it listenable at last.
Anne Murray "You Won't See Me"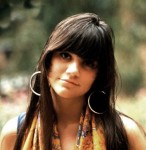 Linda Ronstadt "You're No Good" Dee Dee Warwick recorded it first, and Betty Everett took it for its first trip up Billboard's Hot 100 (to No. 51 in 1963). As great old-school soul singers go, both were up there with the best, but what made Ronstadt's version pop and rock and sent it to No. 1 for one week in 1975 was the mix of Peter Asher's haunting production, a tough-as-nails Ronstadt at the peak of her vocal power and the best instrumental outro in the history of '70s rock. Love and anger rolled into one of music's great transcendent kiss-offs.
Linda Ronstadt "You're No Good"
Amii Stewart "Knock on Wood" Eddie Floyd's 1966 original is a soul classic and deservedly so, but Stewart's 1979 cover"which went all the way to No. 1"is a highlight of the era of disco balls, bell bottoms and white polyester.
Darlene Love "River Deep – Mountain High" I know, sacrilege! How dare I say that anyone ever topped Ike & Tina Turner's 1966 classic! But there you go. Recent Rock & Roll Hall of Fame inductee Love, whose voice is one of the greatest instruments ever committed to record, covered the Phil Spector track for the 1985 Broadway musical Leader of the Pack, and nailed it effortlessly on the cast recording. She sang it with a soulful clarity and technical precision that matched and then surpassed the Queen of Rock & Roll because Love, unlike Turner, didn't have to claw her way out of Spector's great, big, oppressive "Wall of Sound."
Darlene Love "River Deep – Mountain High"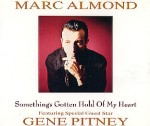 Marc Almond Featuring Special Guest Star Gene Pitney "Something's Gotten Hold of My Heart" Topping Gene Pitney is hard work, but when Pitney revisited his own 1967 UK hit as a male-on-male duet with Soft Cell's Marc Almond, the result not only improved on its source material, but it gave the singer one final trip to No. 1 in 1989.
Marc Almond Featuring Special Guest Star Gene Pitney "Something's Gotten Hold of My Heart"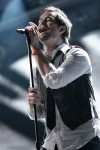 David Cook "Always Be My Baby" In what remains one of American Idol's greatest moments, during season seven, Cook took a sappy Carey song I'd always despised and turned it into a grungey, slow-burning stalker anthem. In the process, he proved himself a true artist and Carey a songwriter capable of greatness.