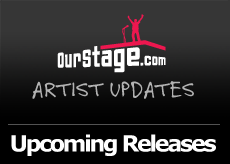 Winter is a good time for recording. Tours slow down, the weather is a drag and despite the dreary landscapes,  it seems the creative juices flow so come spring we're presented with more new releases than our iPods can stand"just in time for summer touring season. Okay so maybe there is a method to the cycle, but come February we get a renewed sense of excitement all the same. Recently we've been putting out a call on Twitter and Facebook asking which OurStage artists have new material in the works or recently hitting the shelves. In addition to some great responses, we've also been doing a little digging ourselves, and have come up with a great list of EPs, LPs and singles that are either available now or will be in the near future.
So read on to check out the latest from your OurStage favs. Did we miss you? First of all shame on you for not @replying us on Twitter. We forgive you, though, and you can always email us at pr@ourstage.com with your news. Add us to your mailing lists, we'd love to hear from you!
Daphne Willis – This songstress is no stranger to the OurStage charts, and has the achievements to prove it, including a 6 week stint at Number 1 on the Best of Pop chart. We're sure her new LP Because I Can"an album swirling with inventive melodies carrying straight-to-the-heart lyrics"will provide even more badges. Leading up to Because I Can's release, 3 Digital 45s will be released in advance of the full-length record. The second of the 3 "Do What You Want" dropped this past Tuesday and can be found on Daphne's Web site as well as the option to pre-order the album.
Daphne Willis – Because I Can, April 19, www.daphnewillis.com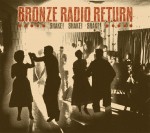 Bronze Radio Return – You may remember this fok-rock group's unique moniker from the John Mayer Side Stage Warfare Competition when they won the coveted side stage performance in Massachusetts (which you can watch a video of here). When an advance copy of their new album SHAKE! SHAKE! SHAKE! showed up in our inbox one morning we spent the rest of the day dance dance dancing in our chairs. Don't believe us? Grab an EXCLUSIVE free download of the release's title track "Shake Shake Shake" on the OurStage Facebook tab for Editor Picks. Don't want to wait until March? Head over to BRR's Web site, where pre-order for the album began Feb. 1.
Bronze Radio Return – SHAKE! SHAKE! SHAKE!, March 29, www.bronzeradioreturn.com [BTdub, you can download the title track exclusively on the OurStage Facebook page FOR FREE!]
Tamppa – There's no doubt about it, Brooklyn-based rapper Tamppa has skills. He also hustles, and has won a mentoring session with Columbia Records, editorial feature on Vibe.com as well as other various hip hop accolades here on OurStage, and has even shouted us out in his submission to be included in an upcoming T Pain mixtape. So we weren't surprised when he dropped us a line to tell us about his HUNGERPAIN vol. 1 mixtape coming up, which is hosted by Sha Stimuli & Dj Young Cee of shady/Gunit. He's got more friends on there than we can name, but you can pick it up for free when its released mid February on a variety of sites.
Tamppa – HUNGERPAIN vol. 1, mid February, www.datpiff.com, Tamppa Facebook page
A'tris – OurStage resident rockers A'tris have been a constant fixture on the OS charts since debuting in the Music Video Channel in 2008. Since then they've gained recognition in genres across the board, including alternative, electronic, electro-pop and rock, in addition to going strong with videos. Suffice it to say they've got a ton of material, so their plan for putting out a new demo every week in 2011 seems totally appropriate. The band is asking for fans feedback on each track and will eventually use all that input to put together their new album. You can read blog posts and descriptions of the demos when they're released each week right on A'tris' Web site.
A'tris – One Demo Released Every Week of 2011 – www.atrishq.com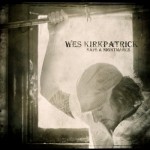 Wes Kirkpatrick – Another OurStage favorite, Wes has dazzled fans with his songwriting abilities for years, graced the OurStage magazine more than once, opened for HANSON after winning the Shout It Out With HANSON Competition and supported acts like Blues Traveler, State Radio and Stephen Kellogg and the Sixers. Get a sneak peak of Wes' upcoming release Naps & Nightmares by listening to a new track of the album "Where You Are" on his Web site.
Wes Kirkpatrick – Naps & Nightmares – March 1 – www.weskirkpatrick.com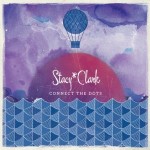 Stacy Clark – OurStage has been a long time supporter of this Southern California singer, and is even quoted in her release promoing her upcoming album Connect The Dots. While the album is available for download on iTunes now, Connect The Dots official worldwide release is scheduled for Feb 15. The do-gooder has also made one of the tracks, "Not Enough" available for free download in conjunction with To Write Love On Her Arms, to which a donation will be made for every download.
Stacy Clark – Connect The Dots – available now – iTunes and Amazon
Check out these other releases from OurStage artists
Mike Del Rio – The New World EP on iTunes
Martha's Trouble – Anchor Tattoo on www.marthastrouble.com
Michael Sonders – Your Pretty Face EP on iTunes