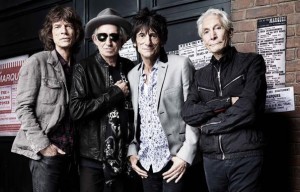 Having just celebrated their 50th anniversary as a band, The Rolling Stones are rumored to be planning a world tour for early 2014.
Speaking with The Sun, Ronnie Wood allegedly told the print publication that The Stones are currently planning a string of live performances for February 2014. I say allegedly, because when NME asked the band's rep for confirmation they were told the group has 'no firm plans yet.'
"While the big wheel is rolling we are going to capture it before it stops totally," Wood told the paper.
The Rolling Stones announced in September that they will release a new DVD/Blu-Ray in November titled Sweet Summer Sun " Hyde Park Live. The home video release will feature the band's recent live performance at Hyde Park, as well as 2+ hours of behind-the-scenes footage. A live album from the event is already available in stores worldwide.