It's difficult to believe that the latest recording by The Roys, New Day Dawning, is only the siblings' sophomore effort for Rural Rhythm Records.
The brother and sister who embraced bluegrass as elementary school children in New England have such a solid, signature sound " in the style of their idols including Bill Monroe and Ricky Skaggs " that it feels as if they have always been part of the bluegrass community. Perhaps that's because the music of the reigning Inspirational Country Music Bluegrass Artists of the Year is a true staple on radio, in concerts, and during high-profile events including the PBS television special Pa's Fiddle and on such television shows as Fox & Friends.
Now Elaine and Lee Roy are again candidates for nominations in ICM award categories " this time for Entertainers of the Year, Vocal Duo, and Inspirational Bluegrass Artist. As if that isn't enough, the duo are ready to release their next recording this month. Elaine Roy took time out of her hectic schedule to chat about the duo's music, album, and fans.
OS: New Day Dawning is a great title for your album. How did you come up with that title?
ER: I don't even know who came up with the idea. We started talking and somebody said "New Day Dawning" and we wanted to write it as a song. There's such negativity in the world so when it came time to name the album we thought it was the perfect title of the album.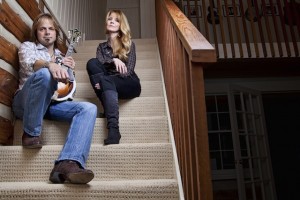 OS: Well, I have to ask if it also signifies a new day or turning point for The Roys.
ER: We hope it's a turning point! We've struggled long and hard to get where we are today. We are really grateful for all that has happened to us and we look forward to a new day dawning and great things ahead.
OS: Now this recording isn't a full album. Why is that?
ER: Right, it's seven tracks. I think for us it was trying to turn out more music quicker for the fans. When you record a complete album, that's a very long process. We just wanted to get music out there for our fans.

Janie Fricke has once again added to her already hefty musical arsenal.
After going from a jingle singer (Coca-Cola, McDonald's and Red Lobster are among the corporations that featured her vocals) to a back up singer for A-list hit makers including Elvis Presley, Loretta Lynn and Dolly Parton, to a duet partner with Merle Haggard and Charlie Rich, Fricke became an A-list singer herself starting with the 1981 solo hit Down to My Last Broken Heart. Now the singer, who has 18 No. 1 singles, is touring behind Country Side of Bluegrass and reintroducing her songs and voice to a new generation of fans.
At first when they asked me to do it, I thought it'd be pretty interesting, said Fricke of the album she completed with famed Nashville producer Bil VornDick. Then the whole plan came together that included [recording and some touring] with the Roys.
Combining the sound of the brother and sister duo of Elaine Roy and Lee Roy, two-time Inspirational Country Music Duo of the Year award winners, with the much-lauded Fricke whose awards include the much coveted CMA Female Vocalist of the Year Award, give the album's 12 tracks (plus the Ring of Fire bonus track) true distinction.

The Roys may be the toast of bluegrass music, especially after having just won the prestigious Inspirational Bluegrass Artist of the Year award from the Inspirational Country Music Association, but that doesn't mean they don't have their feet firmly on the ground.
The duo are hard at work writing for their next album, the follow up to the critically-acclaimed Lonesome Whistle that included the hot single "Coal Minin' Man," that went to No. 1 on Power Source's Bluegrass Top 35 chart and HotDisc International Top 40 Chart.
They also recently announced that they will host the First Annual Christmas 4 Kids Celebrity Golf Tournament in April, soon after they return from their first ever Australian concert tour. The tournament is yet another facet of Christmas 4 Kids, that developed from the Christmas Caravan founded in 1982 by Conway Twitty, Loretta Lynn and the Oak Ridge Boys to help needy children over the holidays.
Siblings Elaine and Lee Roy took a few minutes to chat with OurStage about how they developed their passion for bluegrass, how they write such terrific songs and what their fans mean to them.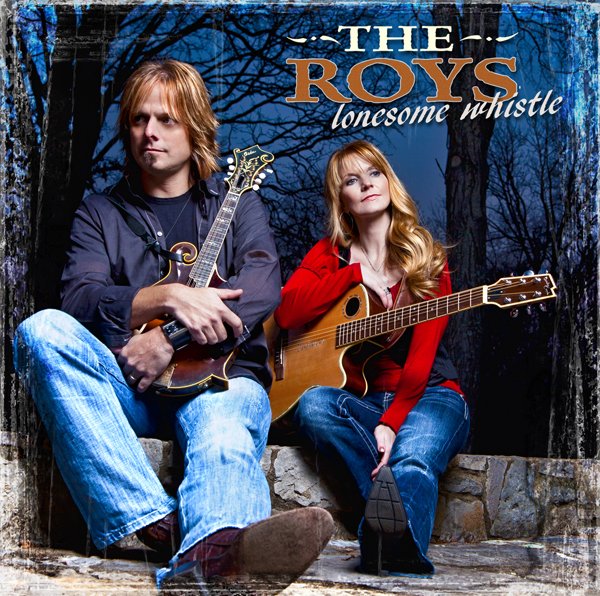 OS: Wow, you have had some year!
ER: We are very excited. In one year, our lives have changed a whole lot.
OS:  How did you come to play bluegrass? I'm sure your high school friends were playing rock and pop, so that couldn't have been cool.
LR: Our mom and dad listened to nothing but traditional country and bluegrass. Our grandpa was playing the fiddle and mandolin and banjo and our aunts and uncles played music all the time. We were around that so much, I remember, from the time we were really, really young. I can remember mom and dad playing Merle Haggard, George Jones, Bill Monroe. That's what we were around, that's what we listened to our whole lives.