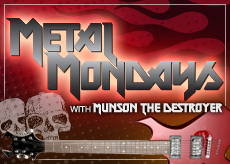 In a year characterized by comebacks and newcomers, 2010 has been filled with solid metal releases. There were not many albums that were a true cut above the rest"most albums were in tight contention for a Top 10 spot. Really, the top metal albums this year are only a small amount better than the albums that just missed the cut. Even with a Top 10 and five honorable mentions, there are still some very good albums getting snubbed.  Usually, such a list would include some pleasant surprises and big letdowns.  You won't find the latter here.  Instead you'll find some consistently great performers mixed with some nice surprises.  Counting down to 2010's best album:
10. Priestess – Prior to the Fire
After making one of the better classic heavy metal-influenced albums in recent years, Hello Master, the Canadian metallers returned with a less poppy and more classic sounding album, and a great one at that.
9. Dark Tranquillity – Enter The Void
You can be sure of two things with Dark Tranquillity; first that they never put out a bad album, and second that they never put out the same album. Every album from these Gothenburg metal legends is a new, different, and great. Enter The Void continues the trend.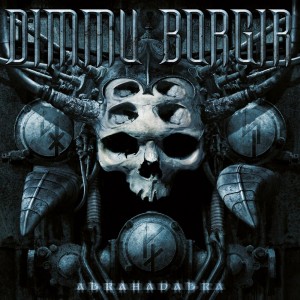 8. Dimmu Borgir – Abrahadabra
Though often criticized for being a "fake" black metal band, Dimmu Borgir know what they do, and they do it well. Abrahadabra is another symphonic black metal album that's a slight step ahead of the pack.
7. Enslaved – Axioma Ethica Odini
There are a limited number of bands who can do exactly what Enslaved does on Axioma Ethica Odomi. Certainly no one does it as well. From front to back, this is a very solid album full of the best parts of death, black and progressive metal.
6. Deftones – Diamond Eyes
Deftones are back to their old form, writing ethereal music with an abundance of emotion and power behind it"only now they have a very clear and precise sound that brings it all together. Every member of the band sounds as good, if not better, than they ever have.
5. The Tony Danza Tapdance Extravaganza – Danza III: The Series of Unfortunate Events
Danza III truly is a death/grind/core/ masterpiece, and there is little more to say about it than that. Even so, you can check my review of it from a few months prior.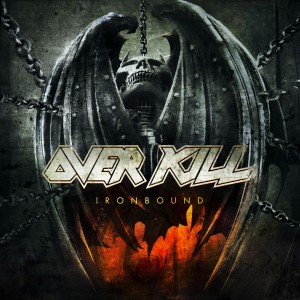 4. Overkill – Ironbound
Like Deftones, Overkill are another band that have returned to form in 2010, but this one in a much more drastic fashion. Ironbound is easily Overkill's best album in nearly two decades, and is true to the band's excellent thrash roots.
3. Blind Guardian – At The Edge of Time
After their 2002 and 2006 albums, A Night at the Opera and A Twist in the Myth, it was hard to see At The Edge of Time coming. Quite possibly the band's heaviest release to date, the furiously heavy riffs add another dimension to Hansi Kürsh's vocals that was never quite there before.
2. Rhapsody of Fire – The Frozen Tears of Angels
Like Blind Guardian, Rhapsody of Fire have added a completely new and much heavier dimension to their music with the amount of great riffs on The Frozen Tears of Angels. Very consistent with all of their releases, The Frozen Tears of Angels is a somewhat cheesy (but totally awesome) symphonic power metal album narrated by Christopher Lee.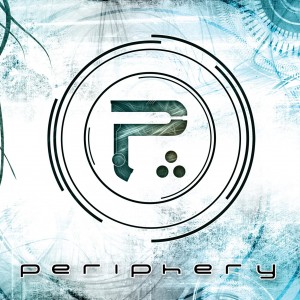 1. Periphery – Periphery
Periphery hit the metal scene hard in 2010 with their debut eponymous release. They play a style of music called "djent" that's named after the chugging guitar found in all bands that play this style. It's hard to imagine a better album of this sub-genre.
Honorable mentions:
Exodus – Exhibit B: The Human Condition
As with all of the "second tier" of thrash metal bands still at it today, Exhibit B is another solid release true to thrash metal's roots.
Fear Factory – Mechanize
Featuring the legendary Gene Hoglan on drums, Fear Factory made an impressive comeback with Mechanize, an album closer in style to Fear Factory's earlier albums, avoiding what many thought would be disastrous album after the letdown that was Transgression in 2005.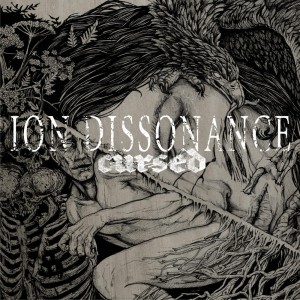 Ion Dissonance – Cursed
It's hard to pinpoint, but there's something about Canadian deathcore bands that's just better than their US cohorts. Ion Dissonance proves this yet again with Cursed (as Despised Icon did in 2009 with Day of Mourning).
Death Angel – Relentless Retribution
Another "second tier" thrash metal band from the 80's still putting out solid releases. Relentless Retribution is no different.
Sevendust – Cold Day Memory
Since 2000, Sevendust is a band that has continued to get better with each album. Some argue that Animosity is and always will be the band's pinnacle, but Cold Day Memory shows us that these guys aren't ready to hang it up" they've got plenty more great music in them.
Did I forget an album? Do you have any disagreements? What are your favorite albums this year? Comment below and let me know!