"Rock from the 1990's" is more than a simple indication of when an particular album or song was released, it's a genre designation. Bands like The Gin Blossoms, The Wallflowers and Third Eye Blind were synonymous with this alt/pop aesthetic. The latter was one of the most notable pop/rock bands to come out of the era. With songs like "Jumper," "How's It Gonna Be" and "Semi-Charmed Life" on the Billboard Alternative and Top 100 charts, the band's self-titled album put them on the map. Over the past five years or so, Third Eye Blind has enjoyed a resurgence in alternative pop rock popularity by staying busy in the college circuit while staying true to their sound. Through all the ups an downs, the band seems to be content to let the industry classify them, never claiming any specific genre as their own. The band's latest full-length release, Ursa Major, introduces the next chapter in 3EB's recording career. Originally intended as the first half of a two-CD series, also including Ursa Minor, the album contains upbeat arrangements, rapid-fire vocals and in-your-face lyrical topics that Third Eye Blind fans have come to expect. Third Eye Blind drummer Brad Hargreaves sat down with OurStage to discuss songwriting, genre reception, the band's latest release and touring schedule (including this year's Bamboozle Roadshow).
OS: From songwriting to arrangement and finally completion, how does a typical Third Eye Blind song come to fruition?
BH: Stephan will bring in some pretty well fleshed out songs, or we jam and come up with ideas.  Most of the band collaboration happens  at sound check.
OS: Many of your songs contain lyrics that deal with heavy topics (i.e. "Slow Motion" or "Semi Charmed Life"). How does the band fit these lyrics into such catchy (or in some cases upbeat) songs?
BH: "Slow Motion" is not particularly upbeat but we have songs that do have somewhat of a dichotomy lyrically and musically. It's just something we gravitated towards from the beginning and I don't know why. I remember hearing that "Semi Charmed Life" sounds like what meth feels like.  I wouldn't know.
OS: If you had to name one artist from whom you take the most influence, who would it be?
BH: Led Zeppelin and  John Bonham in particular.
OS: Much of your popularity in the last couple years can be credited to the college demographic. Why do you think this demographic relates to your songs?
BH: I really don't know.  We write songs about underdogs and misfits. I think younger people more than anybody can't relate to that.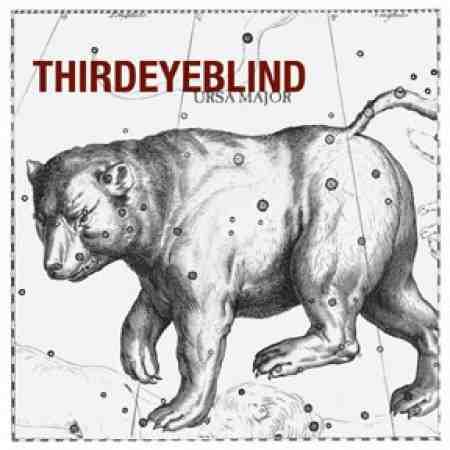 OS: Several of the songs on your latest release Ursa Major seem to have the same pop feel as your earlier releases. How is it, then, that you have more recently been defined as more of an alternative band rather than a pop act?
BH: When we first came out we were the poster children of alternative music.  We won a billboard music award for alternative song of the year.  I would argue that there is not another more subversive band lyrically with our success.  Alternative, pop, rock, indie; those terms have both nothing and everything to do with us now but we don't think in those terms.
OS: When is Ursa Minor expected to be released and what is the connection between this album and Ursa Major?
BH: We are tracking in July after the Bamboozle Road Show tour and some of the songs will be ones that did not fit on Ursa Major.  We have been writing more lately so this next album may reveal itself to be something more unrelated to Ursa Major than we anticipated.
OS: How is Third Eye Blind received in foreign shows (such as the tour in Japan you've been doing), versus how you're received in recent US shows like the tour of colleges you did last year?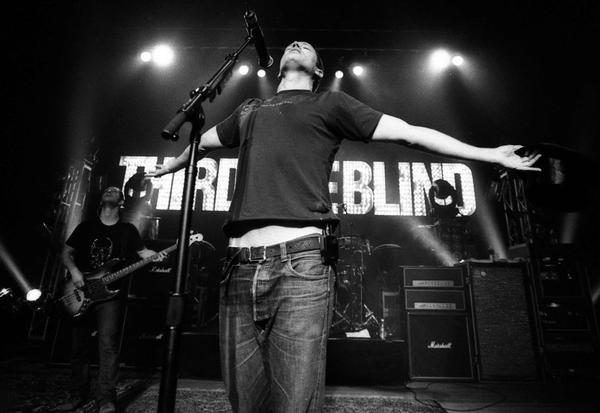 BH: I am actually typing this on a bullet train in Japan as we speak. Why can't the US have 300 mph trains? We are really lucky to have a lot of fans around the world.  Audiences react to music differently depending on the country and culture but that just makes it more interesting.
OS: Having played the Bamboozle Festival last year and headlining the Road Show this year, how do you fit in with this Alternative crowd?
BH: Again, I don't even know what that term really means but I do know that we have a younger audience now than at anytime in our career.  If being younger makes them more alternative, great. I can't wait to get out there and throw down.
Third Eye Blind just finished the Bamboozle road show dates. Check them out in Columbia, Maryland on September 18, 2010, and stay tuned for the upcoming release of Ursa Minor.