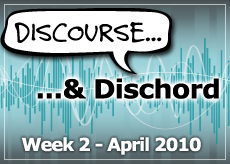 The Good
Tina Fey gets all googly over J-Biebs
If you didn't catch SNL this past Saturday night, you (A) probably have a better social life than we do, and (B) missed a hee-larious sketch in which Tina Fey fantasizes about our little Canadian pop dauphine, Justin Bieber. Watch him toss his feathery mane while Fey goes weak at the knees. That is, unless you've got something better to do ¦ AGAIN.
The Bad
MIA gives Lady Gaga the what-for
It's always upsetting when two powerful female performers turn on each other. Kind of makes you feel like the sad kid whose parents are fighting. In this case, playing the part of the Mean Parent #1 is MIA, who gripes about the success of Lady Gaga in a recent NME interview. Here's one of a handful of verbal missiles she launches at LG: She's not progressive, but she's a good mimic. She sounds more like me than I fucking do! That's a talent¦ but she's the industry's last stab at making itself important." Sounds like sour grapes to us. Maybe MIA's just jealous she didn't think of cigarette shades first.
The Ugly
In which Shaquille O'Neal wears a wig and sings Rick James
Look, no offense and all, but Shaq in a wig makes the Wayan Brothers in White Chicks look like total babes. Almost scarier than the NBA star's foray into cross-dressing is his inability to lip sync in time with Rick James Fire and Desire. It looks like some sort amalgamation of low-budget Kung-Fu and tranny Chatroulette. Which is why we know you'll love it.
Miscellany
New Scissor Sisters record out June 28
Rihanna joins Lillith Fair
Ben Folds collaborates with Nick Hornby
Coachella scheduled released
Kevin Eubanks leaves Tonight Show
Bieber topples Usher on Billboard charts
Britney releases untouched photos