It's been quite a year for T.I. An early prison release followed by a quick return to the slammer followed by another early release and ANOTHER turn around trip to prison before heading home to his beloved family, friends, fans"and film crew.
The self-proclaimed King of The South has had a tumultuous and somewhat ironic journey to the top and the bottom, and may now end up somewhere in the middle. T.I. first headed to prison on gun charges; but only after he filmed a reality special aimed at keeping kids out of trouble.  The next time he wound up in the hot seat, (this time for a parole violation) he conveniently saved a suicidal fan from jumping off a building by literally talking him off the ledge.  Upon his release, Tip wasted no time jumping back into the limelight. He has already filmed another reality show for BET, T.I. & Tiny: The Family Hustle, which started rolling the moment he stepped off the prison grounds.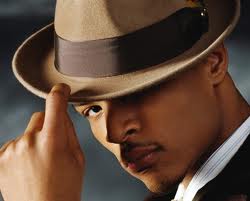 He was greeted with open arms just days after his release at the BET Hip Hop Awards, where he kicked off the night's festivities by hitting the stage for a performance ofI'm Flexin' alongside Jeezy, spitting lyrics that described his current sentiments. I been out of sigh been out of mind¦another year of prison promise this is it for me trying to make It through the storm should be makin' history. No feeling sorry keep your pity and your sympathy good or bad take it like a man whatever meant to be.