A lot of musicians produce their own music, but there is a smaller field of those who can produce other artists AND are successful at it. Here's a list of nine artists better known (in most cases) for their own musical efforts but who have significant bodies of work as producers. This is not to say that they are the "best" or that they are listed in order of greatness. The list is ordered according to a mixed assessment of the worthiness of the things they've produced and the amount of producing they've done.
9. Phil Collins
Phil Collins, who has had massive success as a solo artist and as a member of Genesis, produced hits for Frida (ex-ABBA), Howard Jones and Philip Bailey, among others. He then presided over the loosest use of the term comeback, when he helped Eric Clapton score big with Behind the Sun (1985) and August (1986). Weeeeeeeak.
8. Jack White
Seems like Jack White has put touring on the back burner in favor of his newfound music mogul-dom. Before he really ramped up work on his Third Man Records label, store, mobile unit and future empire, White branched out from The White Stripes to produce 2001's Lack of Communication by The Von Bondies (whose lead singer would later be punched many times in the face by White) and Loretta Lynn's 2004 LP Van Lear Rose. He has produced most of his own studio projects, including The White Stripes, The Raconteurs, The Dead Weather and Another Way To Die, the theme to the Bond film Quantum of Solace, with Alicia Keys. White produces sessions for his own Third Man Records and has worked with Wanda Jackson, now ex-wife Karen Elson, The Black Belles and of course, Stephen Colbert.
All great artists require some form of inspiration, a spark that drives their work. Inspiration can be found everywhere and, of course, a lot of guys find their inspiration in girls. Let's take a look at a few of rock's most notable muses, the women who inspired the songs we love.
Friday, February 25th marked the unfortunate passing of Suze Rotolo. Even if you aren't sure who she was, you should probably be thanking her for some of the best music of the 20th century. If you care at all about folk music or Dylan's early recordings then you've almost certainly seen her. Rotolo is the young woman locking arms with Bob Dylan on the iconic cover of The Freewheelin Bob Dylan. Rotolo was not some cover model or even a little fling for the young Dylan, mind you. Dylan describes his initial attraction and infatuation with Rotolo in colorful terms, with Suze leaving "his head spinning" and her reminding the young Dylan of a, "Rodin sculpture come to life… a libertine heroine."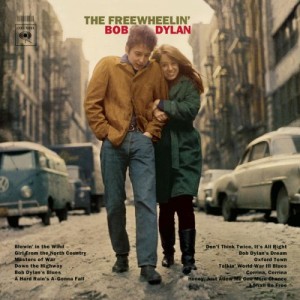 During their courtship, Rotolo is credited with introducing Dylan to the Civil Rights movement and is cited as the inspiration for classics such as "Boots of Spanish Leather" and "Don't Think Twice, It's All Right". Rotolo and Dylan stayed together for four years before they eventually split, their relationship both passionate and tempestuous. Rotolo rarely talked about her relationship with Dylan after their split. Instead, she focused her energies on Civil Rights, social activism and her own works as an artist for the remainder of her life.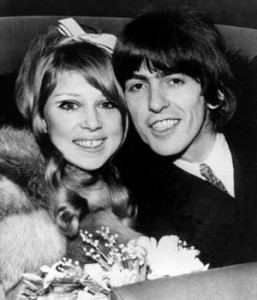 Pattie Boyd is another notable rock muse but she gets extra points for both quality and quantity"Boyd was married to both George Harrison and Eric Clapton for nearly a decade each. Not at the same time, of course. Boyd and Harrison met on the set of The Beatles' A Hard Day's Night when Boyd was cast as a schoolgirl fan in March of 1964. By January of 1966 the pair were married. Not unlike Rotolo, Boyd was an influence on the trajectory her beau's career. It was her interest in Eastern religions that helped motivate the band to meet with Maharishi Mahesh Yogi. However,  Boyd and Harrison's courtship was quite rocky; Boyd, a model, reportedly attracted the attentions of John Lennon, Mick Jagger and Ronnie Wood before her marriage with Harrison crumbled and they divorced in 1974.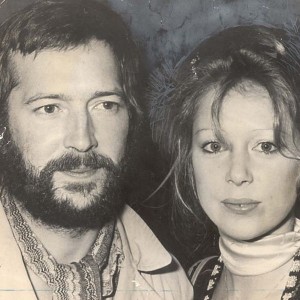 Before their marriage ended, George Harrison befriended Eric Clapton and despite the close association they had with one another, Clapton fell in love with and made many advances towards Boyd during this time. Clapton even famously shacked up with Boyd's younger sister for a time, allegedly using her as a substitute for Pattie. Eventually Clapton and Boyd would wed in 1979 but their relationship was even more rocky due to Clapton's infidelity and drug addictions. The couple eventually split in 1989 but it's worth noting that Boyd stayed close with both of her rock star former husbands after their marriages ended. To top it all off, Boyd can also state that she's the inspiration for songs by both Harrison and Clapton, most notably "Layla" which is regarded as one of the great rock love songs of all time.
Bebe Buell is probably the most prolific of rock and roll muses based on the number of confirmed liaisons she had with prominent rockers, not to mention the speculative hook ups. Buell was in a long-term, open relationship with prog rocker Todd Rundgren through the late '70s and early '80s. From her book Rebel Heart: An American Rock 'n' Roll Journey, "Todd and I respected each other enough to keep our affairs discreet, and when one was over, we fell back into each other's arms."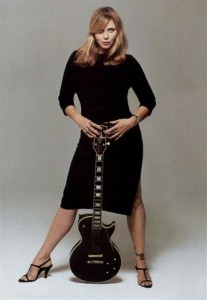 Around this time period, Bebe can be linked to Elvis Costello (who may or may not have used their relationship for inspiration on Get Happy!! and Blood & Chocolate), Stephen Tyler (Buell is Liv Tyler's mom) and John Taylor of Duran Duran fame  (we guess because he was in Duran Duran). It's also alleged that Buell has shacked up with Mick Jagger, David Bowie, Iggy Pop and numerous other rock stars. Buell has even made the claim that Prince's "Little Red Corvette" is about her, despite the inconvenient truth that the two didn't know each other when the song was written. However, Buell shouldn't fret as her place in rock muse history had already been well established. In addition to all of her rock star encounters, she's the inspiration for the character Penny Lane in Almost Famous. Not too shabby.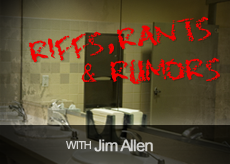 Look, this is 2011 after all"you'd think it would be safe to assume that every '80s band with an inclination to reunite would have done so by now. After all, over the last year we've had brand new albums from such happily reconvened '80s icons as Duran Duran, Devo, OMD and Modern English, to name just a few, and that's not even counting the number of New Wave era bands currently out there on the oldies trail (Missing Persons, anyone?). For the most part, the major acts of the '80s who remain dormant are either dead, alienated from each other or simply dead-set against revisiting old glories. But then along come The Cars to throw a monkey wrench into our carefully crafted presumptions.
For those who don't recall, the Bostonians who brought the skinny-tie sound to the masses called it quits after 1987's Door To Door, and the closest they came to a reunion was in 2005, when founding Cars guitarist Elliott Easton and keyboardist Greg Hawkes worked briefly with Todd Rundgren under the name The New Cars. Frontman Ric Ocasek and drummer David Robinson were seemingly uninterested in getting back behind the wheel at the time, and singer/bassist Ben Orr had unfortunately passed away in 2000. Still, this short-lived semi-revival was all the band's fans had to hang onto…until now.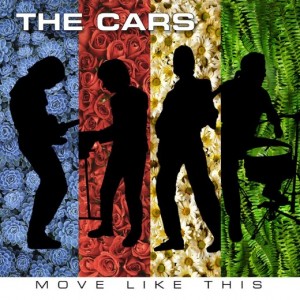 Last July, seemingly out of nowhere, Cars aficionados visiting the band's Facebook fan page suddenly had their hopes raised for the first time, by a photo posted without comment or explanation, featuring all four surviving Cars playing together in a rehearsal space. Before long, the expectations that ran rampant were soon stoked by the posting of tantalizing clips from new Cars songs (as opposed to New Cars songs) "Blue Tip," "Free," and "Sad Song," each of which sounded remarkably like, well, The Cars. And now, the final veil of mystery has been pulled away, and the full details of the Cars reunion have been revealed. Ocasek, Easton, Hawkes and Robinson will give the world the first Cars album in 24 years on May 10th, when they release Move Like This on Concord Records.
Instead of bringing a stranger into the fold to replace the late Orr, Hawkes will expand his duties to covering the band's bass lines. Beyond that, all things relating to Move Like This seem to be in classic Cars mode, from Ocasek's trademark chunka-chunka rhythm guitar to Hawkes' video-game-soundtrack synth lines. While it hasn't been officially confirmed so far, the producer is widely reported to be Jacknife Lee, the Irishman who has helped new artists bring an '8os sensibility to their sound (Bloc Party, Editors) as well as aiding '80s bands in making the shift to the 21st century (R.E.M., U2). There's been no word so far about the boys taking their reunion to the stage, but come the summer, after the new songs have had a couple of months to work their way into the world's ears, the idea of a Cars tour is sure to start looking good to all concerned. Until then, we'll just have to keep our fingers crossed and our wraparound shades firmly secured in anticipation.