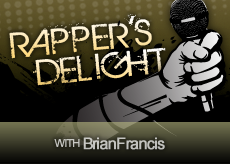 Every once in a while, an album will drop and instantly affect the evolution of its genre. A Piece of Strange, the CunninLynguist's devastating concept album, hit the nail on the head five years ago. In an era of hip hop singles and auto-tune, full length concept releases are a hot commodity. Well, Oneirology does not disappoint. Produced entirely by Kno, of course, the album is really a testament to his ever-growing skill. Aptly titled, too, because oneirology is the "scientific study of dreams."  Not a subtle theme in any way; in fact, the topic of dreams permeates the album from start to finish. Besides the song titles, the most obvious correlation is with the beats themselves. Kno's densely-layered, almost ambient, style leaves dreamscapes with powerful allure for Deacon and Natti to toy with.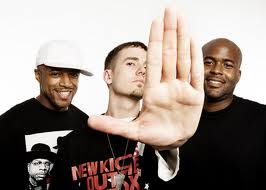 Introspective and dark, Oneirology is a journey of self exploration. Samples such as "I had a funny dream the other night" and Biggie's "It was all (a dream)" uneasily dance in and out of the fifteen tracks with haunting frequency. The production is not the only thing thing that's well thought out and consistent, though; the emceeing is classic CunninLynguists. By that we mean it's great: Ccomplex, smart and meaningful. Deacon and Natti tear it up, as expected, and guest rappers Big K.R.I.T., Freddie Gibbs and Tonedeff deliver as well. Even Kno gets down on a few tracks, although his performance is a notch below the others.
The lead single, "Stars Shine Brightest (In The Darkest Of Night)," fits surprisingly well with the rest of the album. It's still commercially potent, but it stays within the confines of the album's theme. Other notable tracks on the album are "Darkness (Dream On)" and "Hard As They Come (Act I)". In the latter, the group raps from the perspective of liquor, crack and HIV in a powerful statement about life in poor neighborhoods. The CunninLynguists are continually morphing and refining their style, and Oneirology is just the latest chapter in their journey. Whether or not it's as good as A Piece of Strange is a judgment call. For us, however, it is tied with Raekwon's Shaolin vs. Wu-Tang for best hip hop album of the year so far. We posted a couple selections below for you. Enjoy!