With the return of hipster favorites Ra Ra Riot, Toro y Moi, and The Joy Formidable, this is an especially fertile week for indie rock releases. Also on the menu are new offerings from classic punk stalwarts Bad Religion and OurStage's own rising star Tyler Bryant.
Tyler Bryant & The Shakedown " Wild Child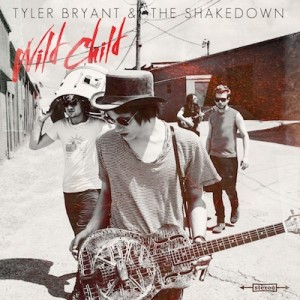 We've been fans of Tyler Bryant's barn-burning blues guitar skills for years, and now, with the release of Wild Child, Bryant and his band are poised to take the national scene by storm. Their new album has enough plaintive slide guitar, ripping solos, boot stomping and gang vocals to last you a lifetime. Or at least until their next release comes out.
By the way, the single "Say A Prayer" is currently iTunes' Free Single Of The Week.
Ra Ra Riot " Beta Love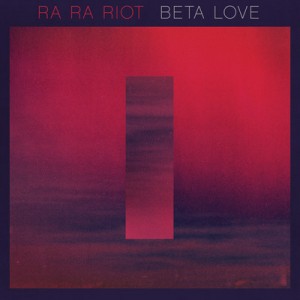 Ra Ra Riot are back with an album of danceable minimalist synth pop that also manages to incorporate more organic sounds from swelling string arrangements. Strong echoes of David Byrne are still recognizable in frontman Wes Miles' voice, but he generally sounds much more self-assured and in reach of a true personal vocal style this time around.
Since you're reading this post in a publication that is distributed through a music discovery Web site, there's a good chance that you're pretty familiar with the ins and out of the Internet. You're on Facebook, maybe you've tweeted and there's a good chance you've checked in on Foursquare. So, that's it for social media, right?
Wrong. You can't really think it's OK to keep active with just the big players, the major social media platforms that everyone online is already familiar with.  These days, you can't just be on Facebook or Twitter or MySpace (even though your band hasn't been logged into for years). The reason is that the game is changing  every day. It seems every week there is some new social media or Web site that you need to get involved with. Since it can be daunting to peruse through all the different sites and understand both what they offer and what they can do for your band,  we're going to highlight some of the more useful blogging tools that musicians like you need now.

Tumblr has been around for a while now"founded on 2007, it's a twentysomething in Internet years. But it really just began to come into its own in 2011, and now is as good a time as any to get into it. Why? There's a few reasons. Tumblr's simplified platform is easy enough for anyone to use and the various themes users allow anybody to make a clean, attractive blog. The ask and reply system allows for straightforward correspondence between users. But the most impressive aspect of the Tumblr experience? It's personal. Facebook allows for mass communication, Twitter allows for mass broadcasts but Tumblr is far more intimate. The artists that do it right, like indie band Toro Y Moi or the Beastie Boys, combine little glimpses into who they are, from their interests to their lives. For more ideas and inspiration, check out the tumblrs for Tom Waits, Childish Gambino and OurStage's own Bethesda.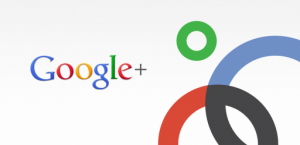 Yes, you've heard of Google and chances are you've heard of (but maybe not used) Google+. Fair enough, you're not alone if you've tried and not kept up with the search giant's attempt to break into the social media game. However, it may just be the time to give it another look. A number of major name artists are beginning to make use of the burgeoning social media platform. Big names like Britney Spears, T-Pain, Mark Hoppus and Trent Reznor are all users. Google+ has already had it's fair share of breakout stars, like OurStager Daria Musk. Daria has mastered the medium and became a sensation on Google+ overnight, with over 200,000 people tuning into her last livestreamed show. Check out footage from the Daria's first Google Hangout concert below.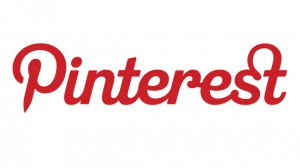 Finally, you would be forgiven if you've come across Pinterest and not thought anything about it with regards to your musical career. Pinterest is like an online cork board; users share images on their pinboards and can browse the pinboards of others for inspiration. At least at this early stage, Pinterest is like Tumblr but with a more human element, or Facebook without all the excess noise. While the number of musicians on Pinterest as of right now is limited"the Backstreet Boys appear to have the the biggest presence"the service is still very young and growing fast. In fact, the invitation-only site has seen explosive growth in the past six months, growing from 2 million to 11 million weekly visitors between September to December of 2011. So while there's no obvious strategy for musicians on Pinterest"self-promotion is frowned upon and the service is image based for now"it would be good to get in on the ground floor of the wildly popular service.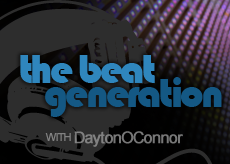 Being a young band just starting out in the business is hard. This is a news flash to no one, and thus not the topic of this week's Beat Generation column. But how hard must it be to get your band off the ground when no one can agree what your genre is? Or worse, if people argue that your genre isn't real?
Chillwave (also known as hypnagogic pop or, ugh, glo-fi) is a word heavy with connotation for music nerds. A buzzy, bloggy genre which emerged in 2009 and quickly became the trendy, hip(ster) electronic genre of the moment, chillwave was, and still is, a contentious term. Many would state that it's not even a real genre of music. If you believe the Wall Street Journal, Hipster Runoff basically invented chillwave in this blog post here. To be honest, there may be some credence to that.
It is clear that chillwave"lacking in geographic cohesion, a web-generated origin and following coupled with a very small roster of prominent artists who would fit the descriptions of the sound, let alone cop to being "chillwave" themselves"is a kind of music which needs more history, needs to be fleshed out more before it can posses a true character.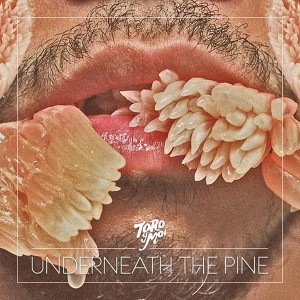 Having just said that, itlooks like 2011 is going to be a big year for those "chillwavers" or "chillwavians" or "chillwavites" (which one is correct?). We've seen album announcements in the past few weeks from many of the genre's more prominent acts including upcoming releases from Neon Indian, Memory Tapes and Washed Out. However, Toro Y Moi got the first shot in when he released his sophomore effort Underneath the Pine this past February to favorable reviews. It's worth noting that there is a stylistic shift in sound between this year's release and Chaz Bundwick's 2010 debut Causers of This. From fractured, shimmering J Dilla-influenced productions to slinky, sly funk-pop with an awesome throwback vibe. Groovy, yes. But is it cool enough, lo-fi enough to be chillwave?
Neon Indian's upcoming Heart Attack, slated for release this summer looks like something more like what we've come to expect from these musicians. A teaser clip featuring main player Alan Palomo shuffling around a snowy Helsinki gives us a taste what his new record will sound like: chilly but not chill, hazy-trippy and stylish as all get out. You can check it out for yourself below.
NEON INDIAN – HEART: ATTACK from gorillavsbear.net on Vimeo.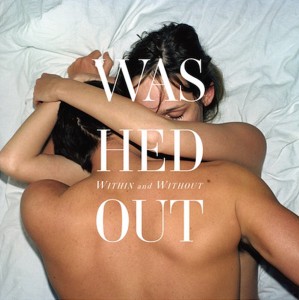 Washed Out made a splash (haha) last week with the announcement of mastermind Ernest Greene's signing to Sub Pop, the release of the sexy album art for his new record Within and Without and the first track "Eyes Be Closed". Greene's project may have the highest stakes and be the most anticipated of all the potential chillwave releases coming up this year. He arguably had the biggest "hit" with his breakthrough track "Feel It All Around" and he's the only major chillwave artist who hasn't had a full length release before this year. Honestly, after hearing about his wedding many thought it might take a bit longer for Greene to crank out a proper debut. But here we are.
Washed Out – Eyes Be Closed by Hypetrak
What's the unifying theme here? There might be some common threads, underlying attributes that link these bands, stylistically speaking. The nostalgia, a disco influence and the hazy removal are all touchstones that these bands have in common. And we just mentioned some of the players; other prominent chillwave bands that come to mind include Small Black, MillionYoung, Teen Daze and whole slew of other bands of that ilk. Also, some OurStagers have gotten in on the chillwave movement. After all, 3D Friends, winner of the MTV "SKINS THEME SONG COMPETITION" actually describes himself as a chillwave artist. That said, is it all enough to make it a genre? Is 2011 the year of chillwave?
We don't have the answers to those questions. But these bands are coming out with a lot of quality material in the near future. If the term chillwave isn't good enough, I hope someone figures out something else that works. The music deserves it.