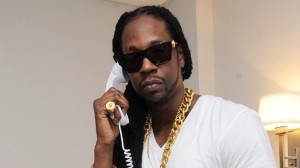 Originally living in shamanic clans on the world of Draenor, 2 Chainz and Juicy J were forced to abandon their peaceful culture after the demon lord Kil'jaeden of the Burning Legion vengefully corrupted¦oh, sorry. We're getting word that 2 Chainz and Juicy J are actually featured in their own video games. Our mistake.
Electronic dance music and hip-hop have been the two musical forces occupying the headspace of American listeners in recent months. Both genres have been the soundtrack to many a summer shindig, there's a great deal of crossover between the two respective fandoms for the musical styles, and both cultures surrounding the respective genres share similar interests"like women and drugs and partying"so it would make sense that the two forms would eventually come together.
Hip-hop and electronic music have had a tangled history in the U.K. And we're going to have to turn our sights back onto dubstep, this obscure little genre that you're probably not familiar with. Grime"the precursor to U.K. dubstep and, by extension, the precursor to U.S. dubstep"is a style of music born into the disadvantaged parts of London. As we've mentioned in our discussions of the origins of dubstep before, the genre takes rhythmic elements from rap and dub music and marries them to intense sub bass and slow bpms. From there the minimalist, nuanced genre was pumped full of steroids and shipped off to the U.S., where it has been soundtracking college parties and sporting events ever since.