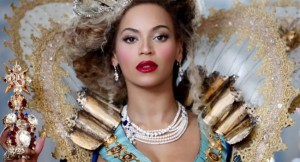 News that George Zimmerman was acquitted of all charges related to the death of Trayvon Martin has sent ripples throughout the country. Whether you consider yourself political or not, you've probably found yourself pulled into a new conversation about this trial, and now that a verdict has been reached, the reactions are filling the evening news. Some have protested, others have responded with violence, and in Tennessee, Beyonce held a moment of silence while surrounded by thousands of fans.
Performing in Nashville, Tennessee's Bridgestone Arena on Saturday (July 13) Beyonce opened her show with a brief tribute to the fallen teen. I'd like to have a moment of silence for Trayvon, she said, beginning her concert just 30 minutes after George Zimmerman was found not guilty in the fatal 2012 shooting. After a few beats in a quiet arena, Mrs. Carter segued into the chorus of Dolly Parton's "I Will Always Love You" before diving into her originally planned performance. You can view a video of the tribute below. (more…)
Given that President Barack Obama had the hip-hop vote pretty securely in the bag, it's only fitting that the day after his re-election is awash in a wave of celebratory tracks from artists big and small. Here are three notable songs paying tribute to Obama's second term that range from the inspiring to the incomprehensible.
Young Jeezy " "We Done It Again"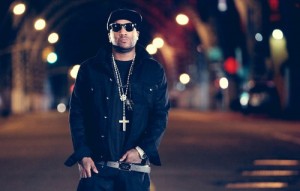 The newly minted Senior Vice President of A&R at Atlantic Records manages to cram Trayvon Martin, Hurricane Katrina, and the trillion-dollar deficit into a mere two and a half minutes. In the spiritual successor to his 2008 track "My President Is Black," Jeezy sends out his message to "every ghetto in the world / Every little boy and little girl." Though the new track is more cautiously optimistic this time around ("Waiting on a savior, maybe Barack"), it still a clear show of the rapper's full support of the president.

In the five weeks since the tragic killing of seventeen-year-old Florida teen Trayvon Martin, the hip hop community is stepping up to call for justice and action.
Tons of hip hop heavyweights"including David Banner, E-40, Frank Ocean, Big Boi, Diddy and countless others"have spoken out on the tragedy.  Many of them have created viral videos in which they don hoodies to support the slain adolescent, who was killed at the hands of a neighborhood watch volunteer that said the teen, looked suspicious.
On February 26, George Zimmerman (a twenty-eight-year-old neighborhood watch volunteer) called the police after he noticed Trayvon entering a market (to buy Skittles and Iced Tea for his younger brother). After ignoring police instructions to remain in his vehicle, Zimmerman allegedly accosted the unarmed teenager and shot him to death. When police arrived on the scene, Zimmerman claimed he acted in self- defense, and has therefore avoided an arrest since the incident.